Preparations are at full speed for CIIE, taking place in Shanghai from November 5th to the 10th. After the cancellation of FMA 2020, CIIE will be the only trade fair for From Farm to Fork campaign in 2020.
Several Spanish and Portuguese companies will be present through their Chinese representatives to make the most of this fair and gain knowledge and positioning in the Chinese market.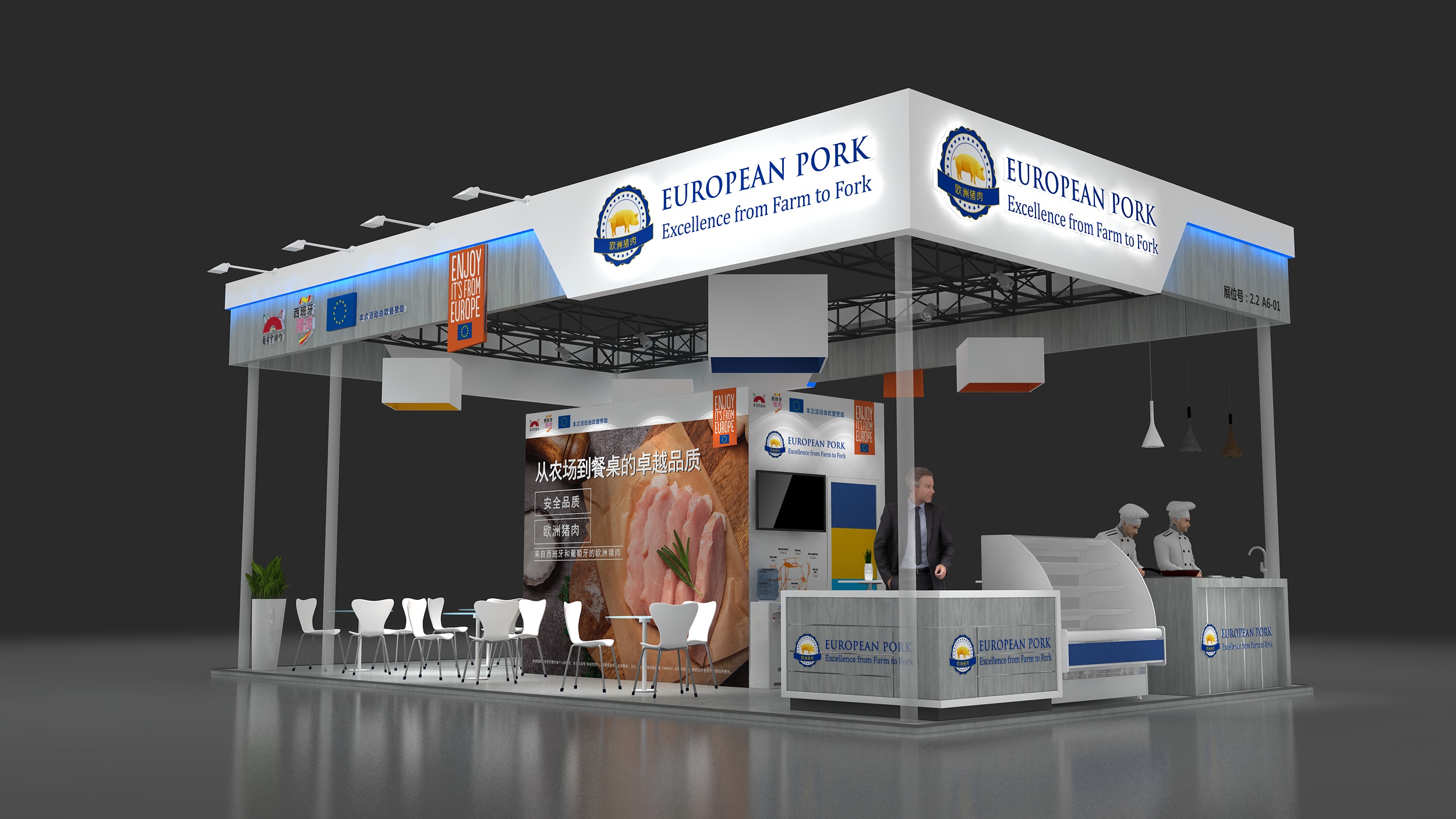 The booth includes a welcome area, a meeting area for companies, and a cooking station, where a professional chef will show different dishes using Spanish and Portuguese pork, in both European and Chinese cuisine.
There will also be drinks available to taste with the meat, and a ham carver present every day for a couple of hours, showing attendees the technique and displaying the sliced ham for tasting.