The "EU Pork, the Smart Choice" campaign was launched last week in Ho Chi Minh City, Vietnam. The objective of this promotion campaign, by Interporc and Filporc, the Spanish and Portuguese pork interprofessional associations, and with funds from the European Union, is to promote Spanish and Portuguese pork meat.
All attendees had the chance to understand what European pork can offer to their market and the qualities that make it a unique product. The event was introduced by European authorities, which summed up the market situation in Vietnam, with regard to Spanish and Portuguese pork production, followed by European pork industry representatives, and the explanation of how the campaign is going to evolve in the forthcoming years. The campaign will last 3 years, bringing in different kinds of events and activities, such as participation in trade shows, study trips to Europe, restaurant weeks, masterclasses in chef schools, or tasting for professionals.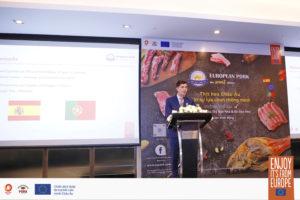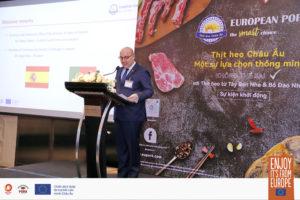 Moreover, the session included the participation of a Vietnamese meat importer, who usually works with European pork, which related to her experience working with this kind of products; as well as a roundtable where professional profiles from the sector offered insights into the European pork. Among the topics covered, an overview of the pork import market was made, comprehending past and forthcoming years, highlighting the opportunities and challenges that imported pork faces in the country; what European pork can contribute to the market in terms of value, compared with other supplier origins, or what can be the effective way to promote these products in the country. Also, concepts such as the importance of safety protocols for pork production, and strategies for promoting high-quality European pork products in the market and attracting more attention from chefs and sector professionals were highlighted.
Afterward, everybody could taste a variety of 5 different Spanish pork recipes, which included Spanish pork collar and seafood spring rolls, Spanish pork tenderloin and pork belly "bahn mi" porchetta, Spanish pork collar and cheese empanadas with garlic alioli, Spanish pork cheek tacos and BBQ Spanish pork secreto bun. Everything together with ham carved on-site, salchichon, and chorizo; paired with Spanish and Portuguese red and white wines.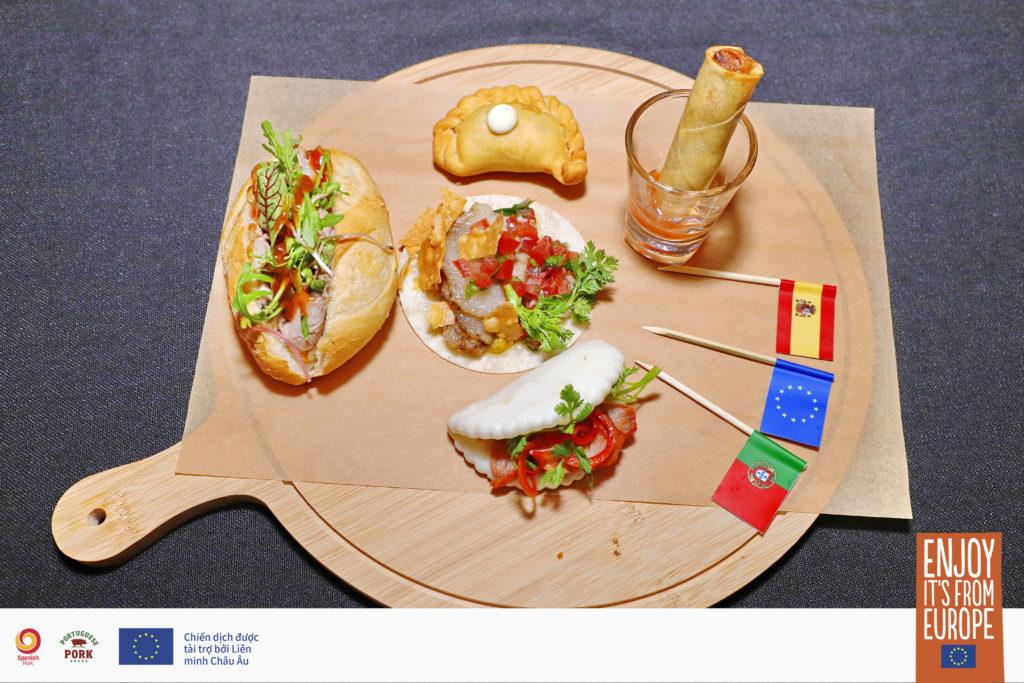 The next event of the campaign will take place in October, in the form of a tasting for professionals. Do not miss our updates! In the meantime, you can stay tuned with the latest news of European pork on our social media accounts: Thịt heo Châu Âu, Một sự lựa chọn thông minh on Facebook, and @euporkvn on Instagram.