The WOFEX Exhibition recently completed its 22nd edition and the "EU Pork, the Smart Choice" campaign was part of it. Widely recognized as the largest and most influential food show in the Philippines, WOFEX attracted an impressive number of attendees -51,600− and hosted over 1,000 exhibitors this year.
The campaign represented European pork at Booth #1152, from August 2nd to 5th, located at the iconic SMX Convention Center. We were thrilled to welcome pork professionals from across the nation.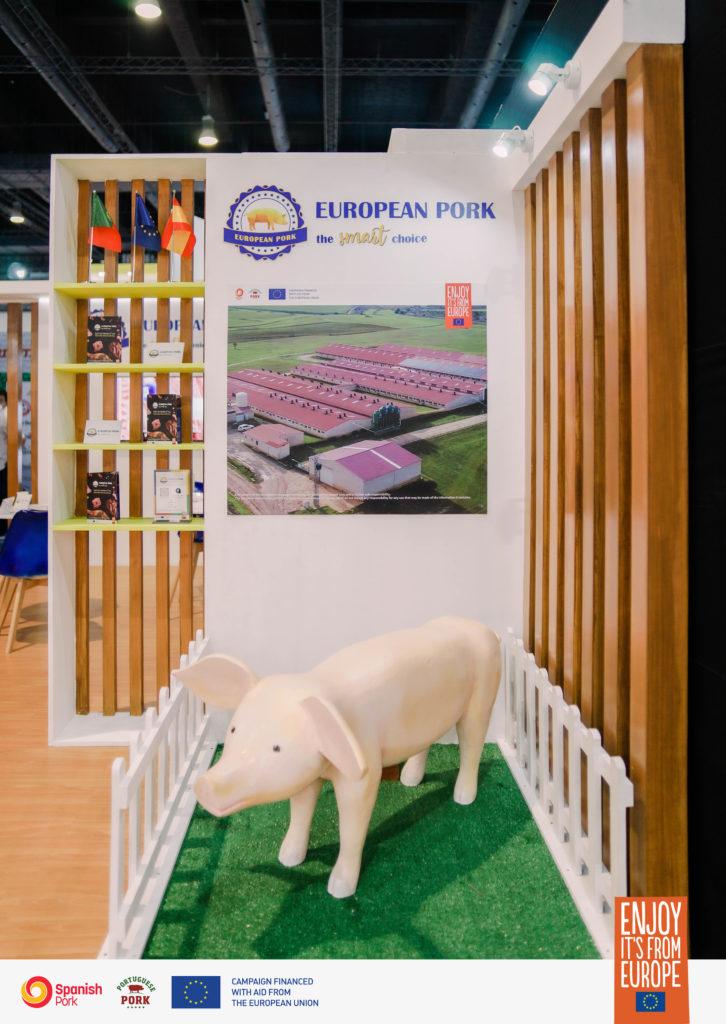 The booth's design showcased European pork cuts, reflecting the meat's unique characteristics. With an emphasis on quality, attendees had the opportunity to taste the difference. Samples were offered from 10 am to 7 pm, including pork belly, loin, and ribs. In addition, cold cuts including Serrano ham, Salchichon, and Chorizo were also available.
What's more, our booth was the stage for exciting culinary demonstrations. From 1 pm to 5 pm, a team of chefs showcased a blend of Filipino cooking techniques with European products, while a ham carver showed his skills from 11 am to 3 pm daily.
The booth highlighted the attributes of EU pork. With engaging activities going on non-stop and mouth-watering tastings, visitors were left with a renewed appreciation for the exceptional quality and value that EU Pork brings to the table.
WOFEX Manila, we'll see each other again next year!