2022 retail promotion will take place early in the year, starting on January 8th on Jenny Wang stores in Beijing, and running until February 20th.
Products, decoration, and tasting days will be available on Jenny Wang stores from January 8th until February 9th, and in April Gourmet stores from January 19th to February 20th, do not miss the opportunity to stop by and purchase some EU pork before Chinese New Year festival!
This promotion will be held in 5 stores of Jenny Wang and 9 stores of April Gourmet, all in Beijing, and will reach an unprecedented number of Chinese consumers.
There will be an opening event of the promotion, that will take place on Saturday, 8th January 2022, at their Shunyi store in Beijing: Xingyuan 1st Road, Shunyi District, Beijing.
During the inauguration, a chef will perform a cooking demo on stage. Consumers will get to a taste of EU pork from Spain and Portugal. That's not all, a ham carver on site will also perform a carving demonstration followed by tasting for consumers.
During the promotion period, we also prepared delicious EU pork tastings in different locations across the city, with the presence of chefs and ham carver. Make sure to check out nearby stores and look out for campaign decoration and products! All stores have 4 EU pork cuts available from Spain and Portugal, including belly, collar, ribs and loin, as well as sliced hams and whole leg hams.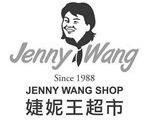 Xin Guozhan Store
Address: Xingyuan 1st Road, Shunyi District, Beijing, 50m south of Rongxiang Plaza
北京市朝阳区榆阳路荣祥广场南
Jianguomen Store
Address: No.17 Jianguomenwai Street, Chaoyang District,Beijing, Beijing Friendship Store F1
北京市朝阳区建国门外大街17号
Lidu Store
Address: Jiangtai Road, Chaoyang District, Beijing, Yard 1-10,No.2
北京市朝阳区将台路2号
Yujing Store
Address: Houshayu Town, Shunyi District, Beijing,1F, Building7, Wenyu Manor
北京市顺义区火沙路25号
Youshan Store
Address: Shunyi District, Beijing,Yujing Garden Villa Club
北京市顺义区榆阳路4号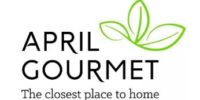 Fortune Plaza Store 财富中心店
北京市朝阳区东三环中路7号财富购物中心B1-16号
Beijing, Chaoyang, East Ring Middle Road 7, Fortune Plaza Shopping Mall B1-16
Kerry Center Store 嘉里中心店
京市朝阳区光华路1号嘉里商场B114A
Beijing, Chaoyang, No. 1, Guanghua Road, Kerry Shopping Center B14A
Grand Summit Store 官舍店
北京市朝阳区东方东路19号院1号楼-2至20层101内-1层48号
Beijing, Chaoyang, No. 19, Dongfang East Road, Grand Summit Building 1, Floor 1–408
Lecheng International Store 乐成国际店
北京市朝阳区乐成国际百子湾南二路5-2A号
Beijing, Chaoyang, Lecheng International, No. 5-2A, Baiziwan South Second Road
Worker's Stadium Store 工体店
北京市朝阳区幸福一村西里甲5号一层
Beijing, Chaoyang, No. 5, Xingfuyicun Road, Lianbao Apartments, Floor 1
Park Avenue Store 公园大道店
北京市朝阳区朝阳公园南路6号商业中心111号(近朝阳公园南门)
Beijing, Chaoyang, No. 6, Chaoyang Park South Road, Commercial Center 111
Lidu Store 丽都店
北京市朝阳区芳园南里9号院7号楼1层102号
Beijing, Chaoyang, No. 9, Fangyuan South Inner, Building 7, Floor 1, Room 102
Lidu Square Store 丽都广场店
北京市朝阳区将台路6号丽都饭店一层S-219室
Beijing, Chaoyang, No. 6, Jiangtai Road, Lidu Hotel
Shuangjing Store 双井店
北京 北京市朝阳区广渠门外大街五号院62号楼1层6号
Beijing, Chaoyang, No. 62, Guangqumen Outer Street, Floor 1, No. 6