After two weeks of intense promotion, the last 2021 cooperation with restaurants has concluded successfully. Fleur Antique, Cookbook Lab, Shamrock and Monde collaborated with From Farm to Fork Campaign from October 28th to November 11th to make delicious EU pork from Spain and Portugal available to all consumers visiting their venues.
On October 28th, 40 guests attended the inauguration lunch at Shamrock, where they followed a presentation about the characteristics of EU pork, and enjoyed a full course menu featuring key pork cuts from Spain and Portugal.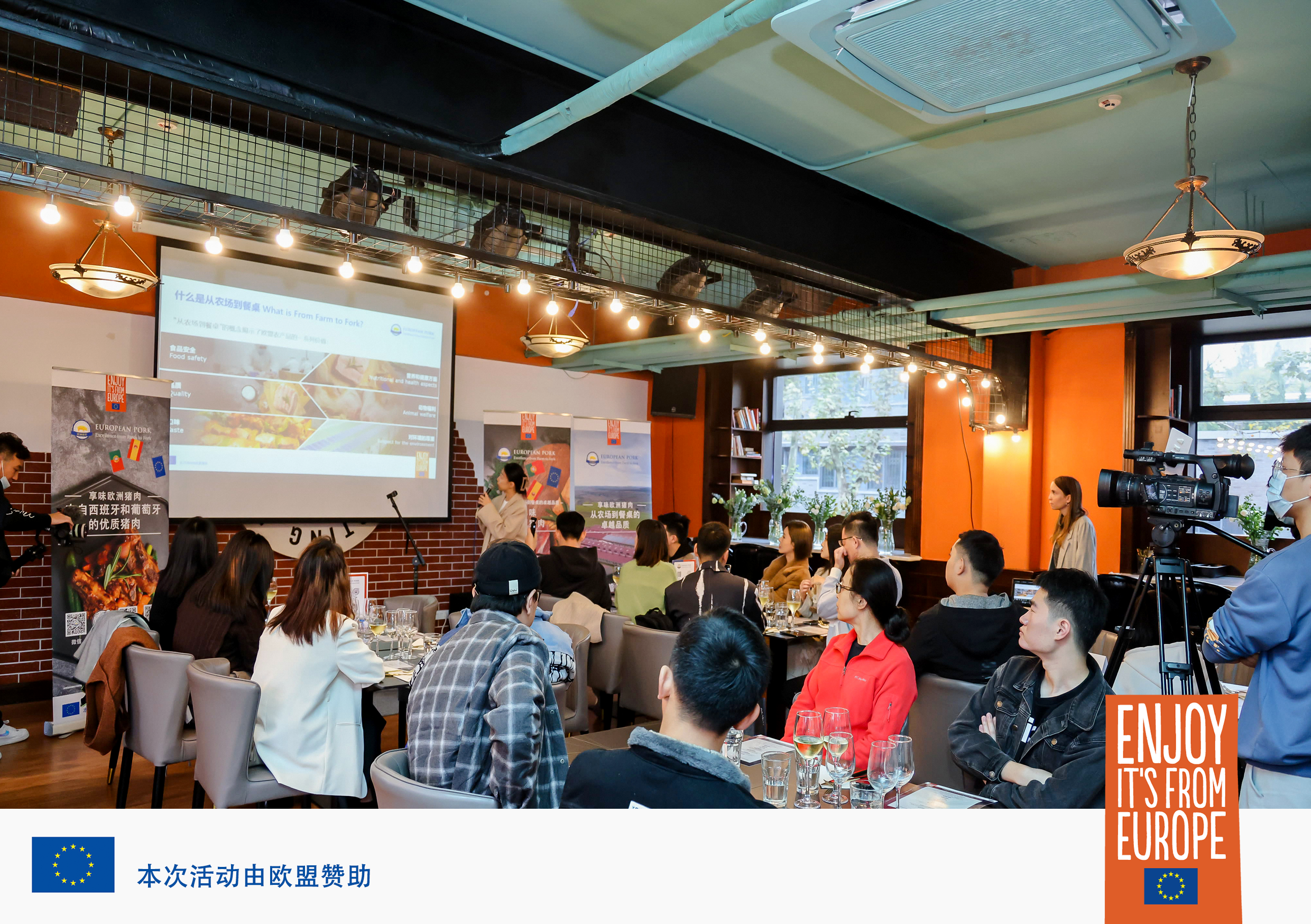 Ivy, the head chef and manager from Shamrock, walked guests through the cooking process and flavours of each dish, highlighting the distinctiveness of EU pork and the pairing with selected wines.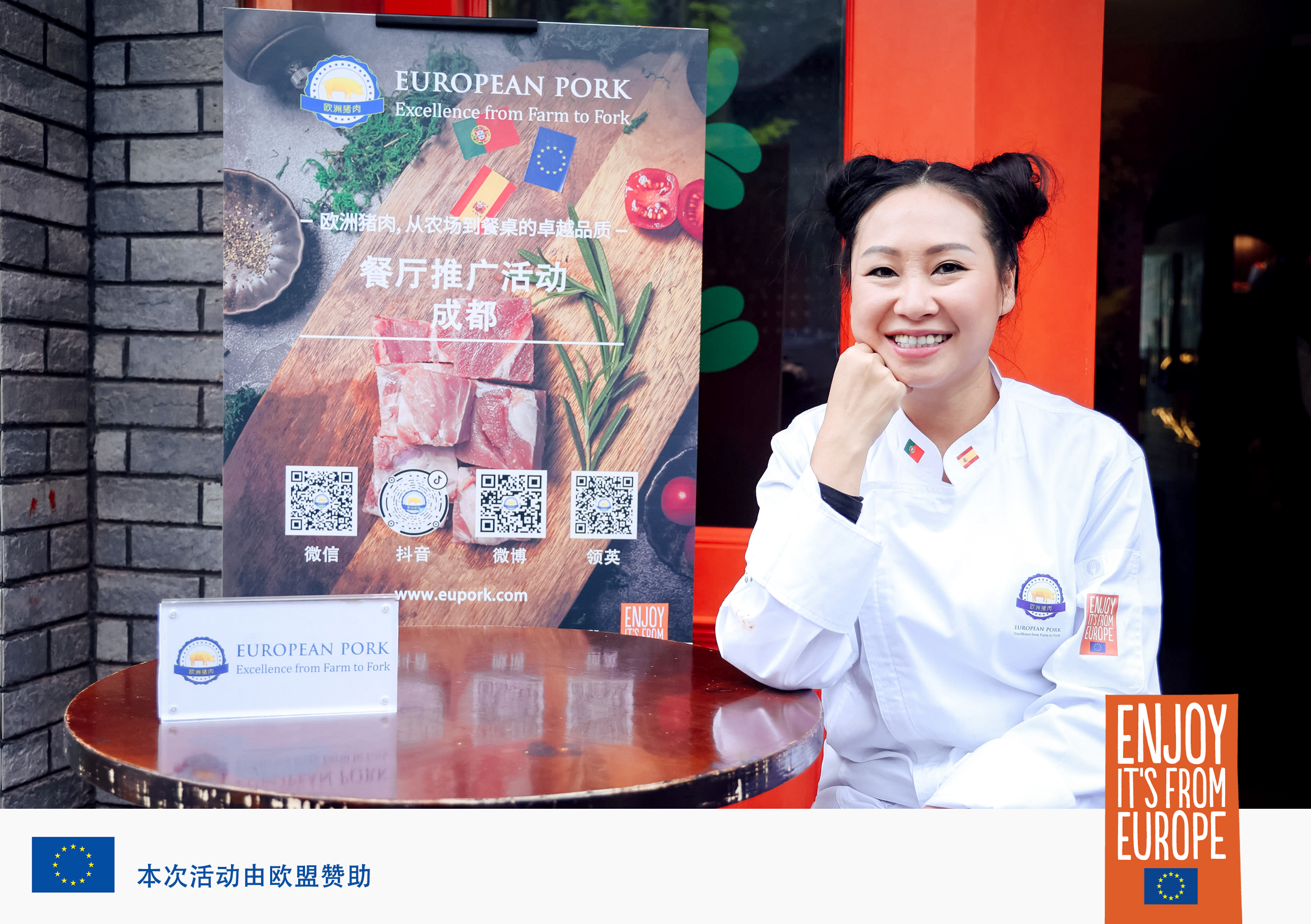 From Farm to Fork campaign has regular activities on more than 16 cities around China, so make sure to follow us on social media to be able to attend our next event near you!
Take a look at the pictures from the inauguration: