Despite the production increase and the shrinking domestic prices, China remains in a pork deficit and will continue to import large volumes of pork during 2021. Numbers peaked in March with over 1,255 million USD of pork imported, an all-time high, and carried on to April, exceeding one billion again.
These imports are partly driven by to increase pork reserves, and it is expected that they will remain strong in May as traders anticipate a rebound in domestic pork prices, which have been falling recently partly because of a selloff by hog farms.
Total pork meat imports (HS code 0203)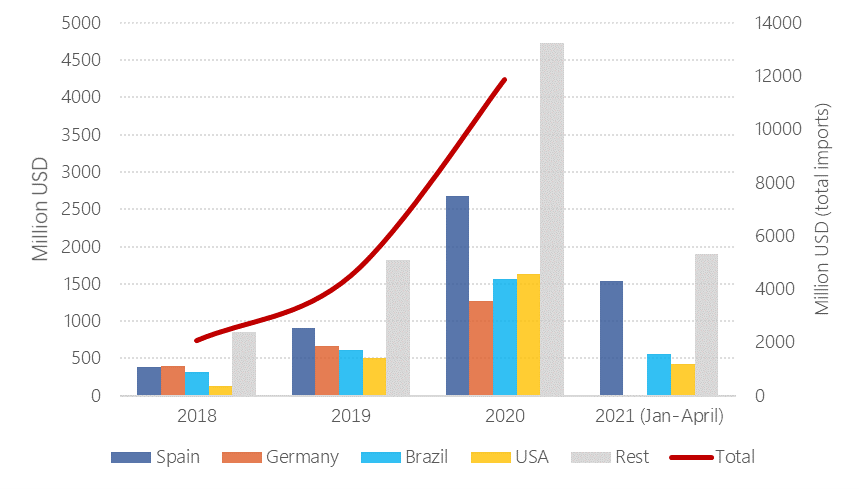 Source: Eibens with data from China's General Administration of Customs
In the first quarter of 2021, China's pork imports 1.16 million tons, however, it is expected that China's dependence on pork imports will be reduced in the second half of the year as the domestic pork price continues to go down. Although importers and traders are still cautious about the future price, given the floating tendencies it has had in recent times, making changes it difficult to predict.