On January 8, From Farm to Fork campaign held the inauguration event of this year's retail promotion at Jenny Wang and April Gourmet. European, Spanish and Portuguese authorities, as well as Jenny Wang representatives, participated in the event, highlighting the cooperation between all countries , as well as the characteristics of EU Pork and trade relations between China and the EU.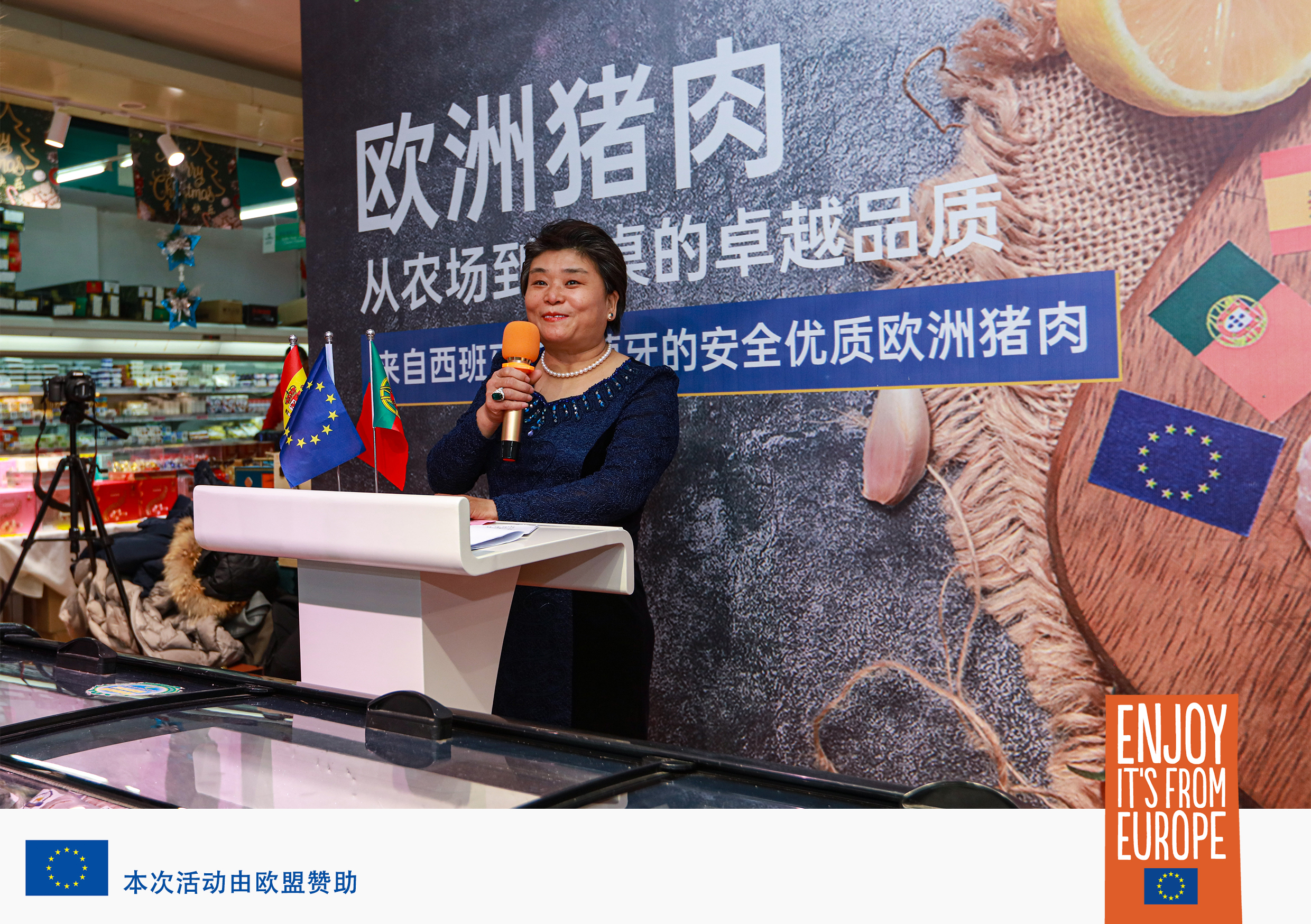 Mrs. Jenny Wang
Chairwoman of the Board for Jenny Wang Supermarket chain, introduced the retail chain and their values, including freshness, quality and safety, which closely align with the characteristics of EU Pork.
Jenny Wang is excited to collaborate with the campaign in this promotion, introducing new cuts of pork from Spain and Portugal among their wide variety of EU products.
Mr. Damien Plan
The Counsellor for Agriculture at the European Union delegation to China spoke about food trade relations between EU and China, the importance of pork within those relations, and the quality of European food in the market.
"Last year, EU agri-food exports to China reached a new record close to 18 billion EUR. This means that in 2020 the EU food producers and exporters were able to supply, more than ever, the Chinese consumers with diversity and quality of European food and drinks".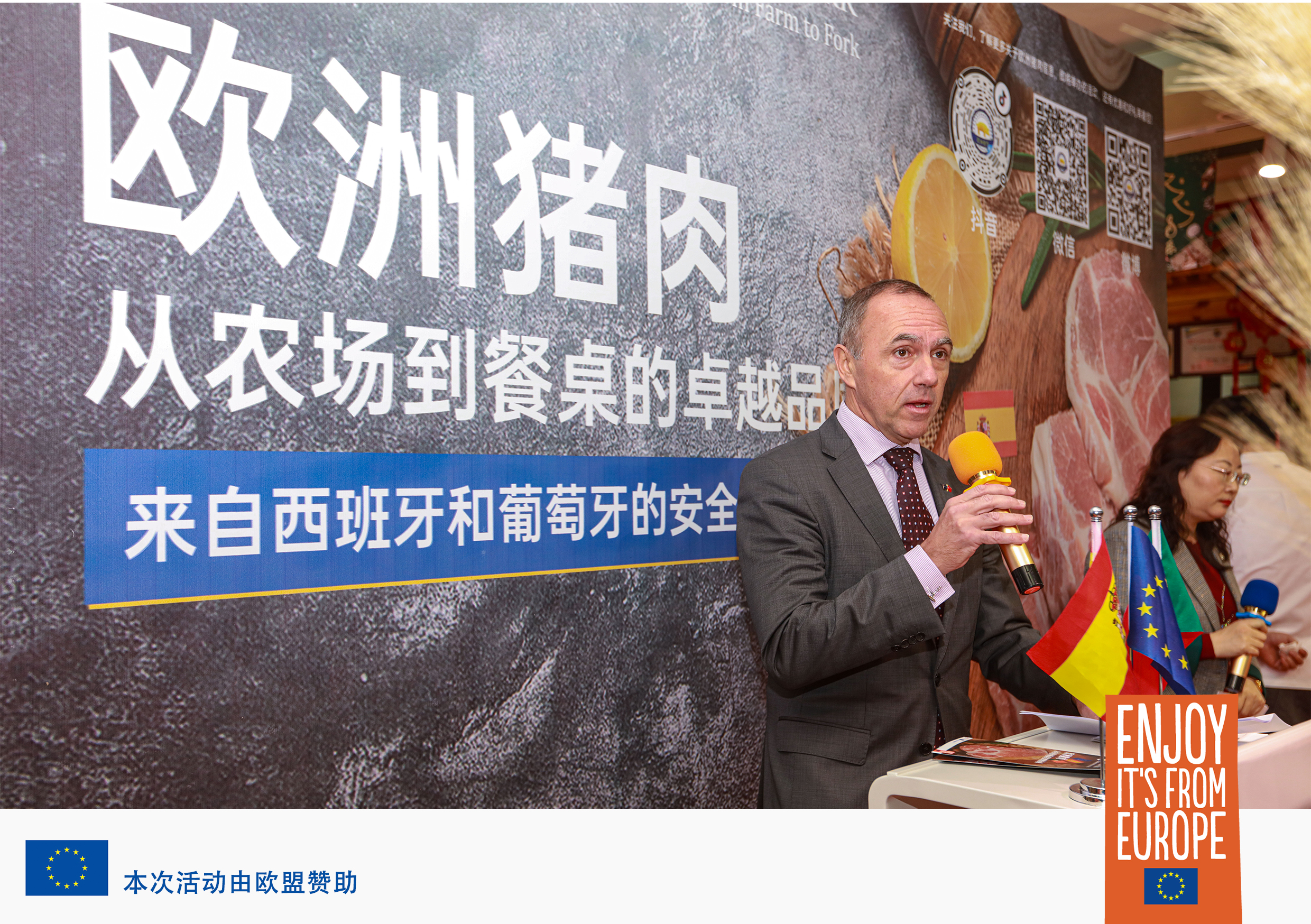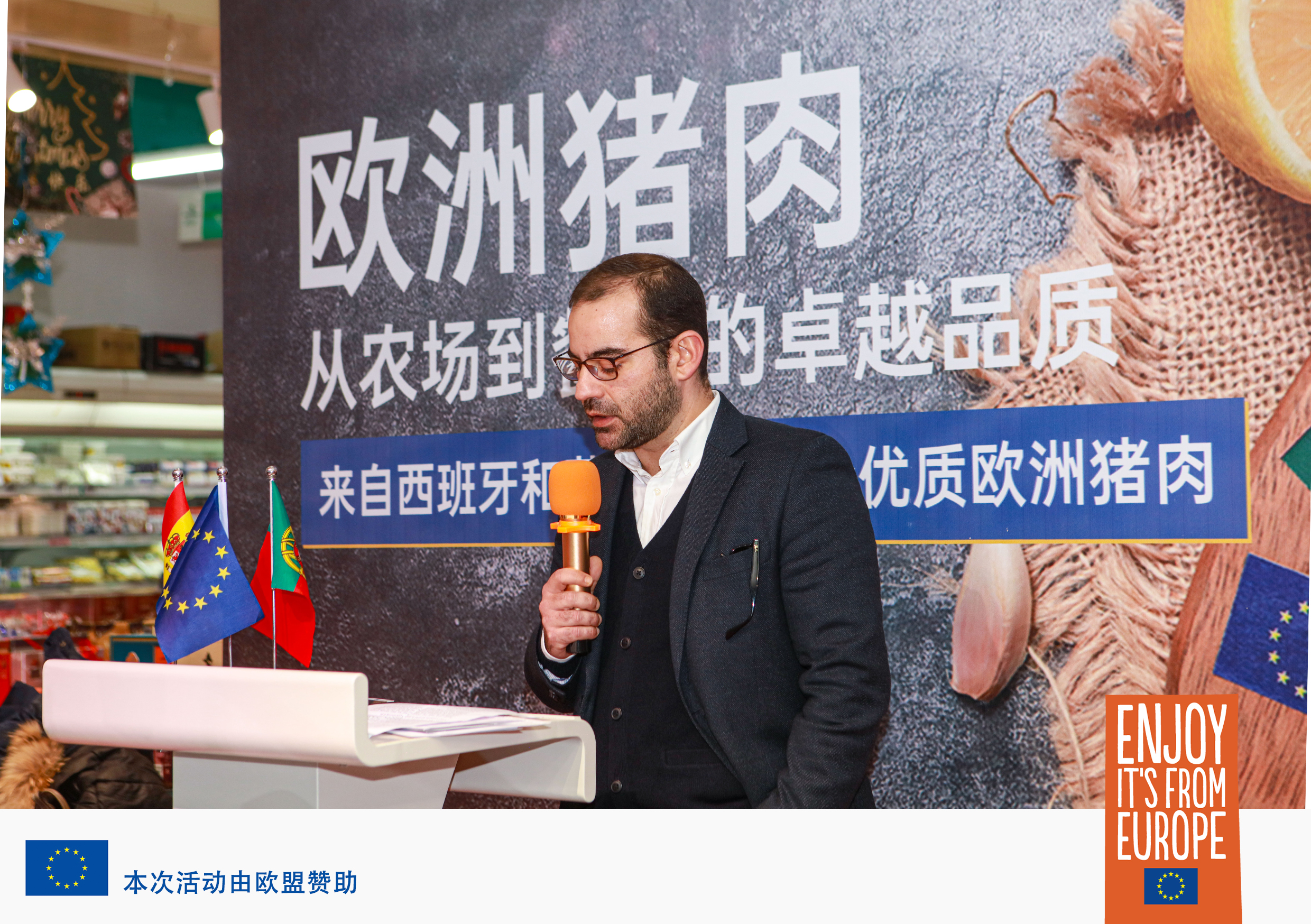 Mr. João Falardo
The Economic and Commercial Counsellor at the Embassy of Portugal in Beijing spoke about the growing opportunities for Portuguese products in China and one of the defining characteristics of Portuguese pork: quality.
"In the past 10 years, the Portuguese agri-food products to China have increased by more than 10 times. In the first 7 months of 2021 alone, our agri-food exports to China have increased 80% compared to the same period of 2019, amounting to 70 million Euros. Pork meat is, without surprise, among the most exported Portuguese food products to China".
Mr. Jesús Varela
The Economic and Commercial Counsellor of the Spanish Embassy in Beijing introduced trade relations between Spain and China, highlighting agri-food trade based on the safety and quality of Spanish Products.
"Spain is one of the top pork exporters in the world, with a wide range of high-quality products. The Chinese consumer highly appreciates the Spanish pork's outstanding flavor, hence, Spain has consolidated itself as first supplier, with a very rapid growth over the last 7 years".