The second session of the 2022 masterclasses took place in Dalian on June 30th, with 64 chef trainee participants, who learned about the characteristics and uses of EU pork in a theoretical and practical way.
In collaboration with New East Cuisine Cooking School, EU Pork, From Farm to Fork Campaign is training the future Chinese chefs in the benefits of using EU pork from Spain and Portugal, as well as in the art of ham carving.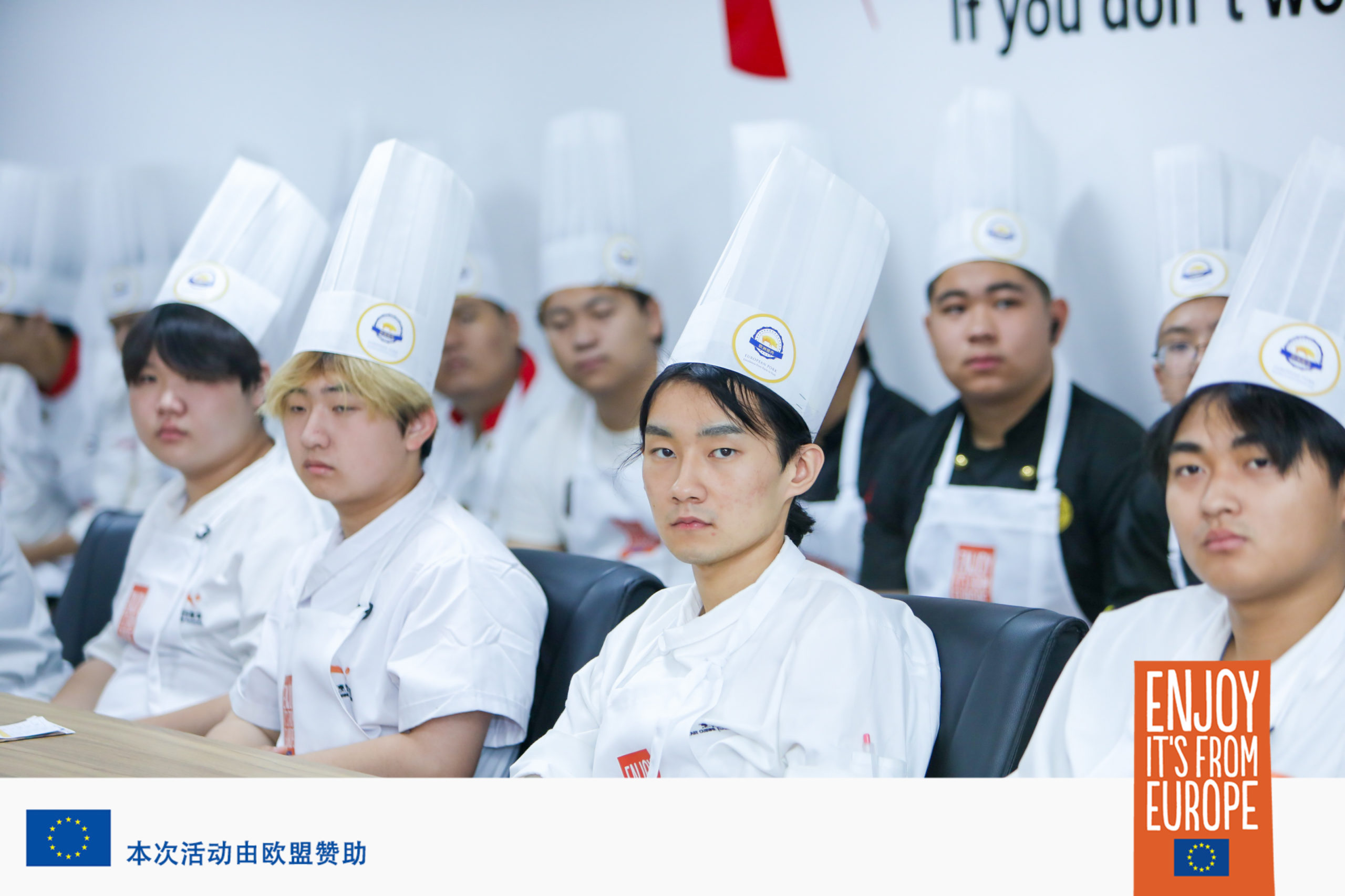 Participants first followed a theory class led by two experts, one in Chinese cuisine and one in Western cuisine, where they explained the general characteristics of EU pork and the features of the cuts promoted, including belly, ribs, collar and loin.
After the theory session was completed, participants were divided into three groups for a better learning experience in smaller groups, and they attended three different sessions, including Chinese style cuisine, Western style cuisine, and ham carving training.
Participants got hands-on and cooked several dishes following the experts' instructions, including roasted Spanish collar with citronella leaf for the Western style cuisine, and fried Spanish pork loin in a packet for Chinese style cuisine, as well as different tapas with the carved ham.
Take a look at the different pictures of the dishes cooked: