13 industry experts including chefs, horeca professionals, e-commerce and retail representatives and KOLs gathered at the Waldorf Astoria hotel in Beijing on Thursday June 17th to learn all about ham carving.
For three and a half hours, attendees were guided from theory and practice to consumption, following the "From Farm to Fork" concept.
Guided by the MC Riason, the two professional ham carvers explained to the audience the whole process of ham production, from the selected pig breeds to the final product format available for purchase.
Meet our experts and check out some of the pictures during our theory class!
Andi Zhang, ham carver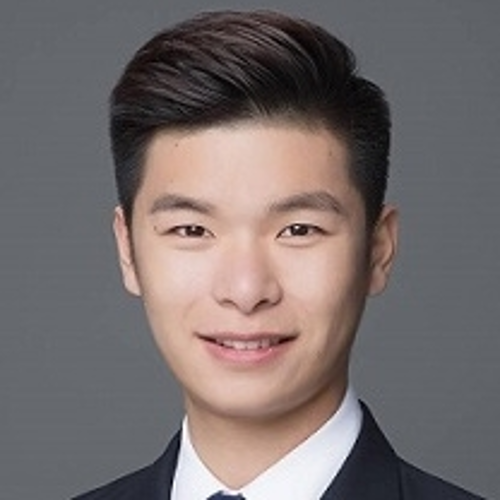 Andi came into contact with EU ham from his work as a sommelier in 2017, since then, he has achieved professional training and has been active in many international events and exhibitions as a professional ham carver and Spanish ham lecturer. He has experience with different types of hams and audiences, providing him with excellent technique and skills.
Qiuxu Zhang, ham carver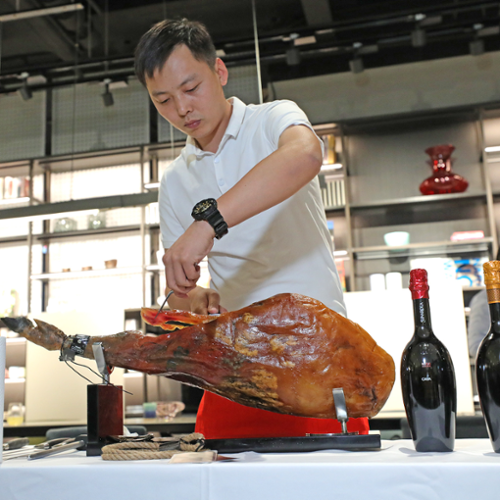 Ham carver Zhang Qiuxu has 16 years of industry experience in different hotels and restaurants, including the Beijing Great Wall Hotel, Hilton Hotel, Westin Hotel, Carmen Western Restaurant and Agua Western Restaurant, among others. His long-term engagement in ham carving and training has led to excellent ham carving techniques, solid experience, and professional knowledge.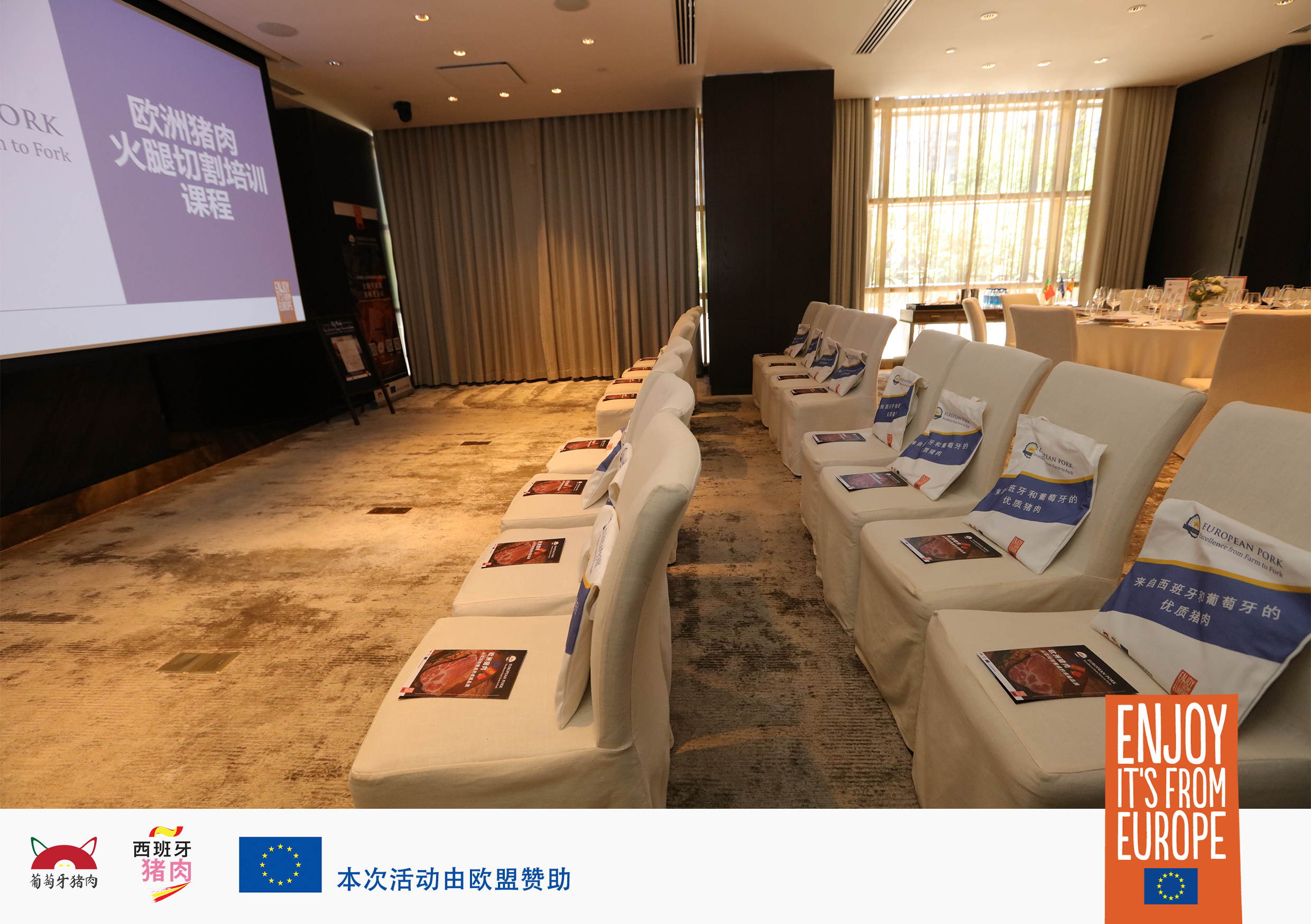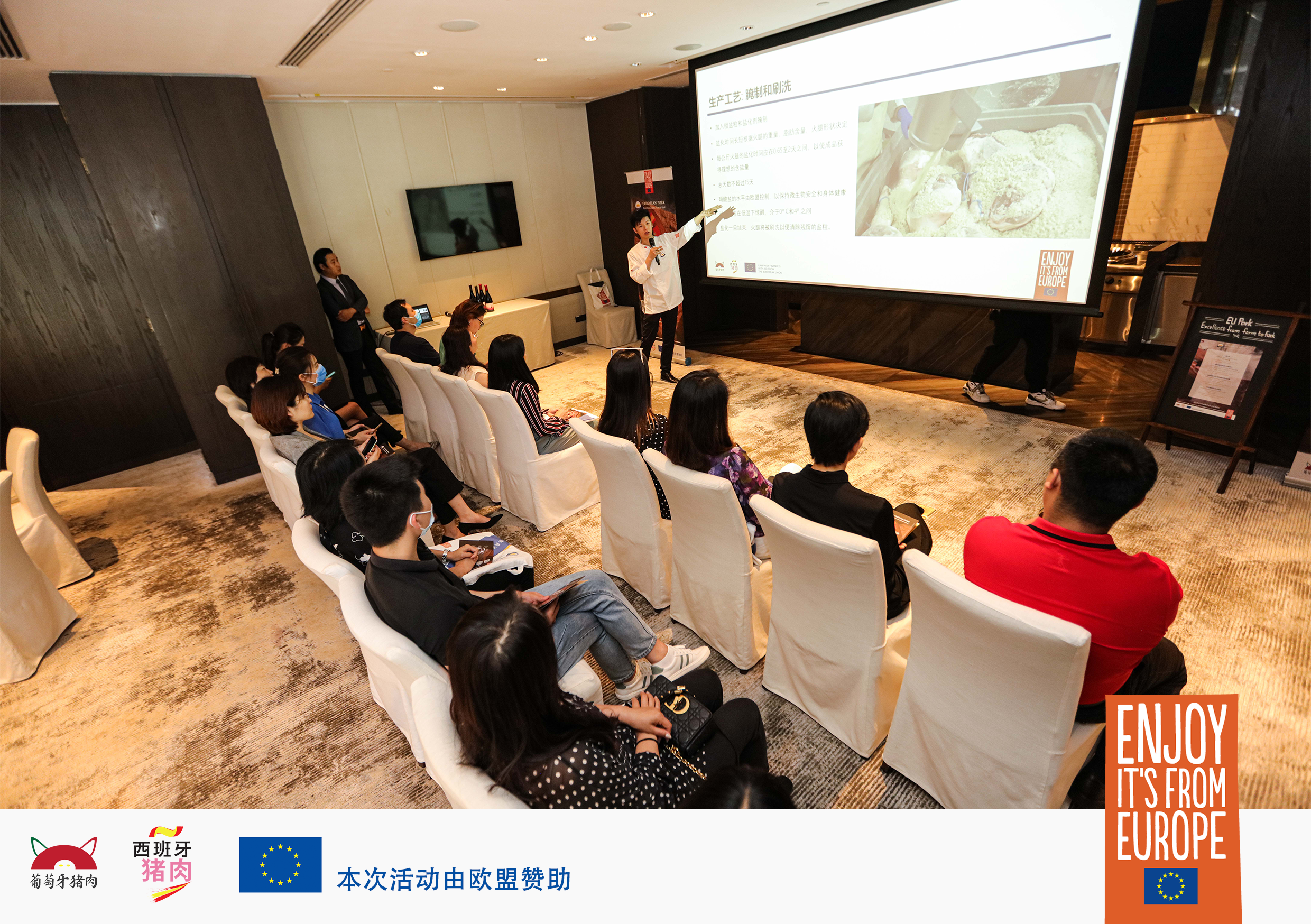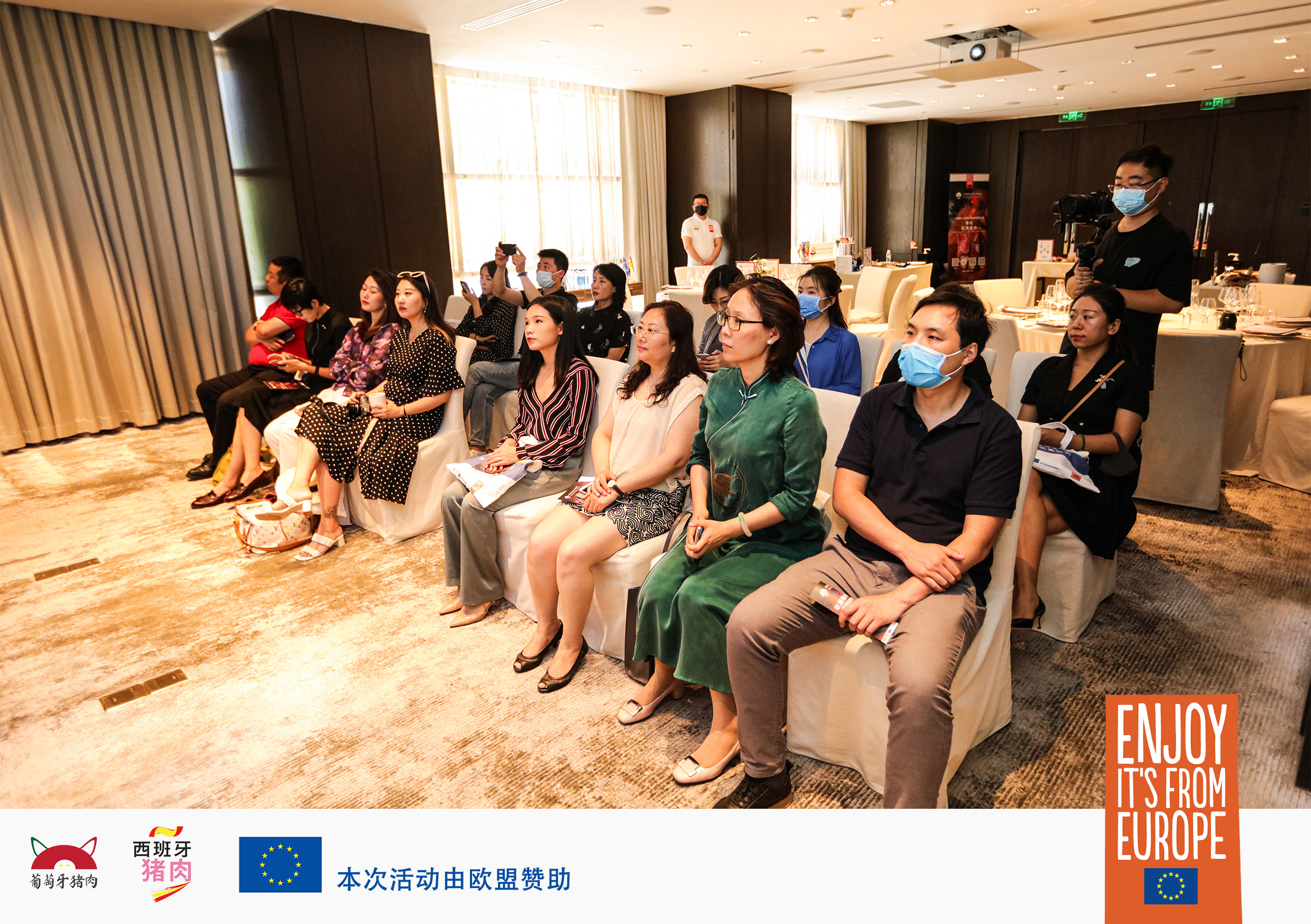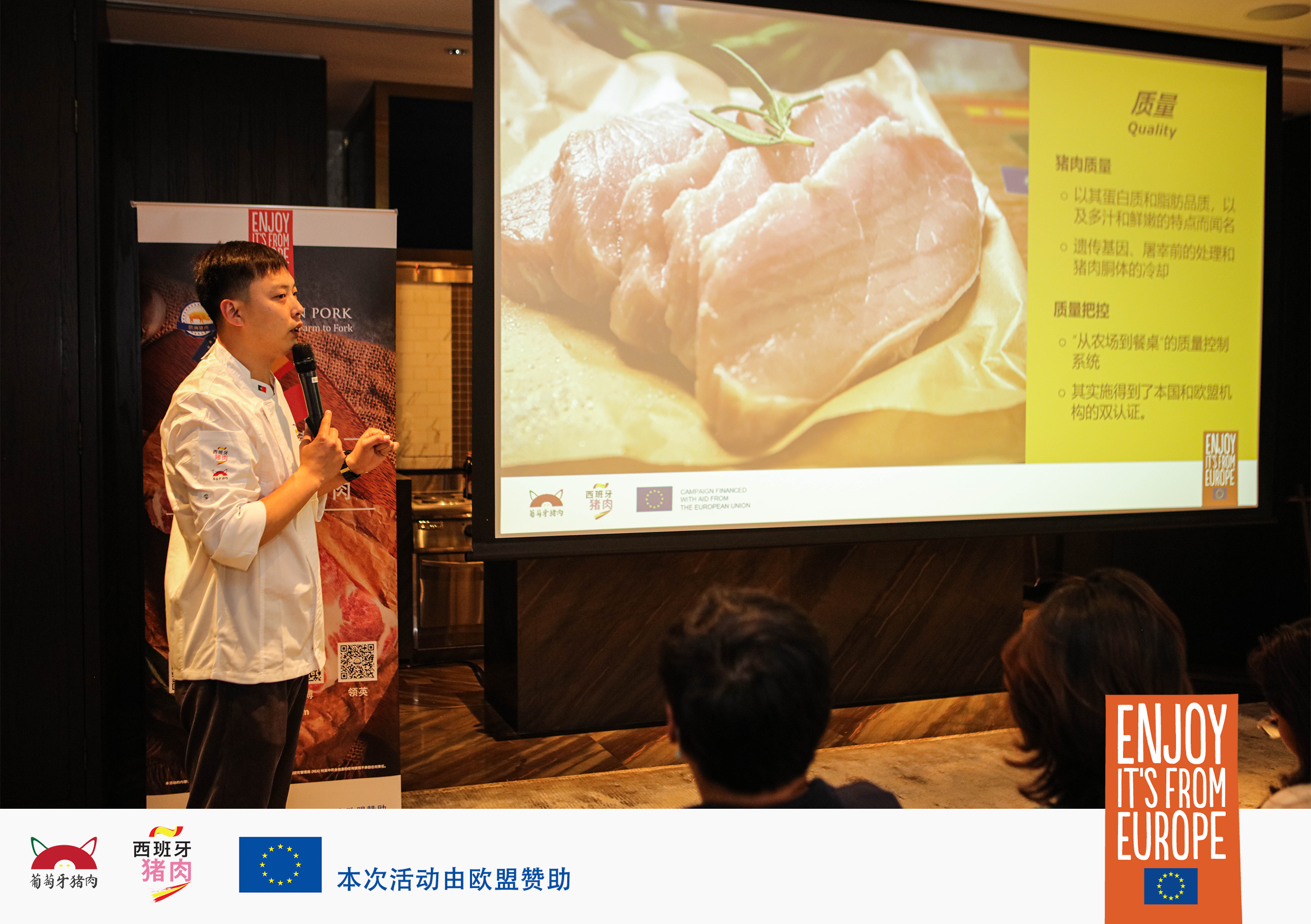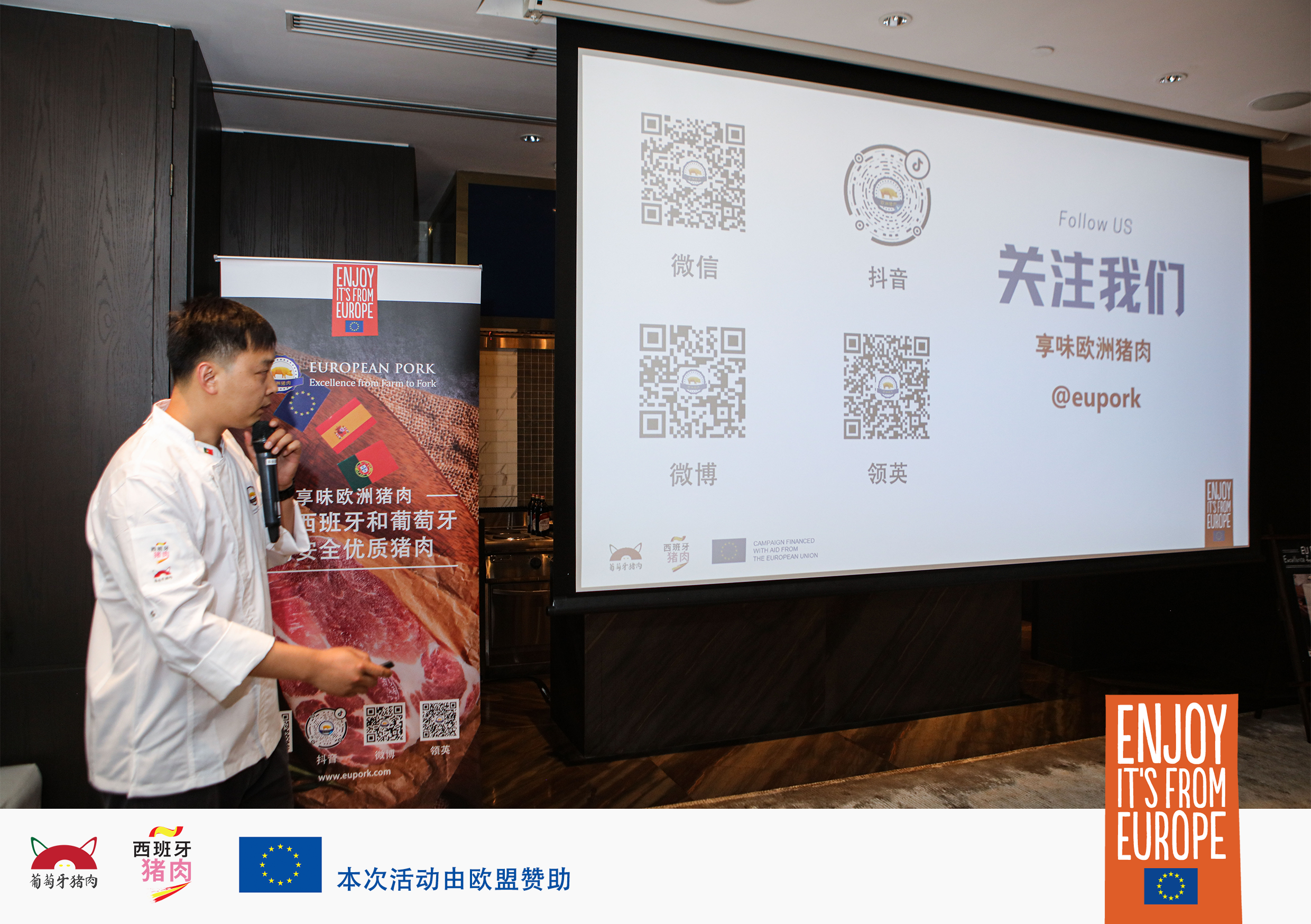 After learning all the theory about ham production and ham carving, event attendees put on their aprons and got hands on with the hams!
Under the supervision of the experts, guests learned about the knifes used, the "jamonero stand" how to open the ham, on which side, and how to carve it.
Each participant had their share of carving, to experience the feeling and become a professional carver.
After everyone learnt well, we celebrated a carving competition to select who could carve the perfect ham slice! Participants didn't disappoint the carving experts, who acted as jury, and everyone's slice was thin and mouthwatering.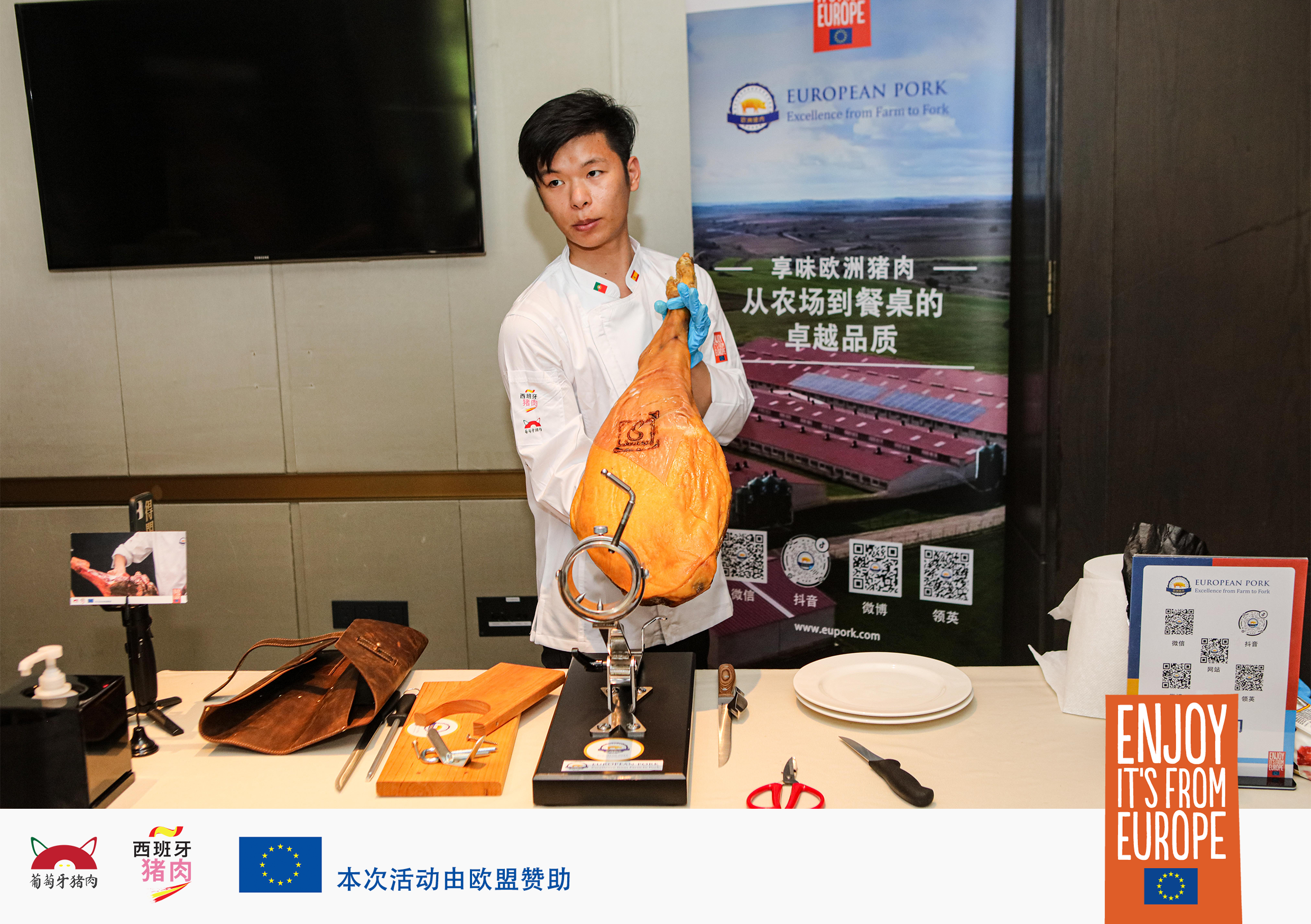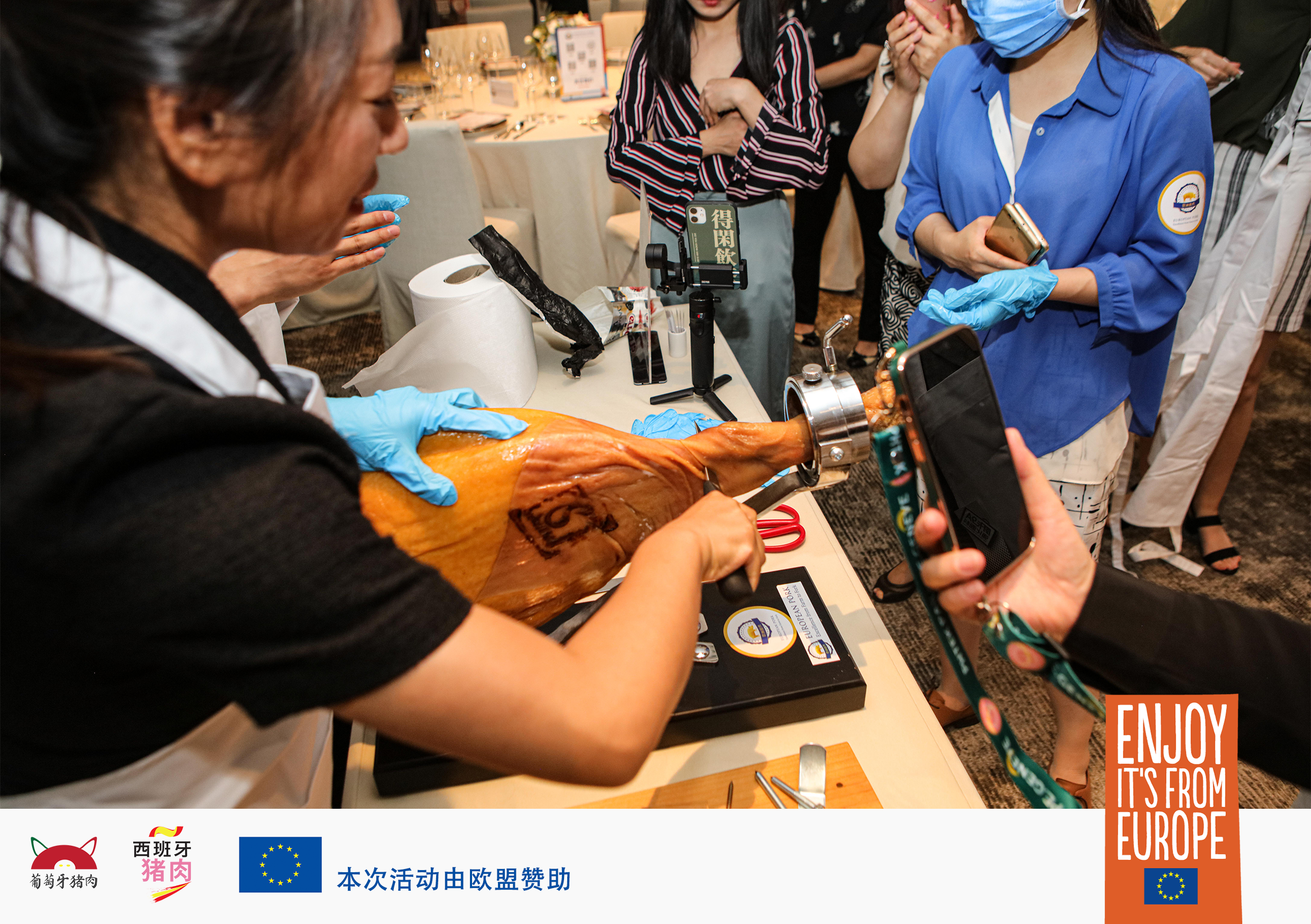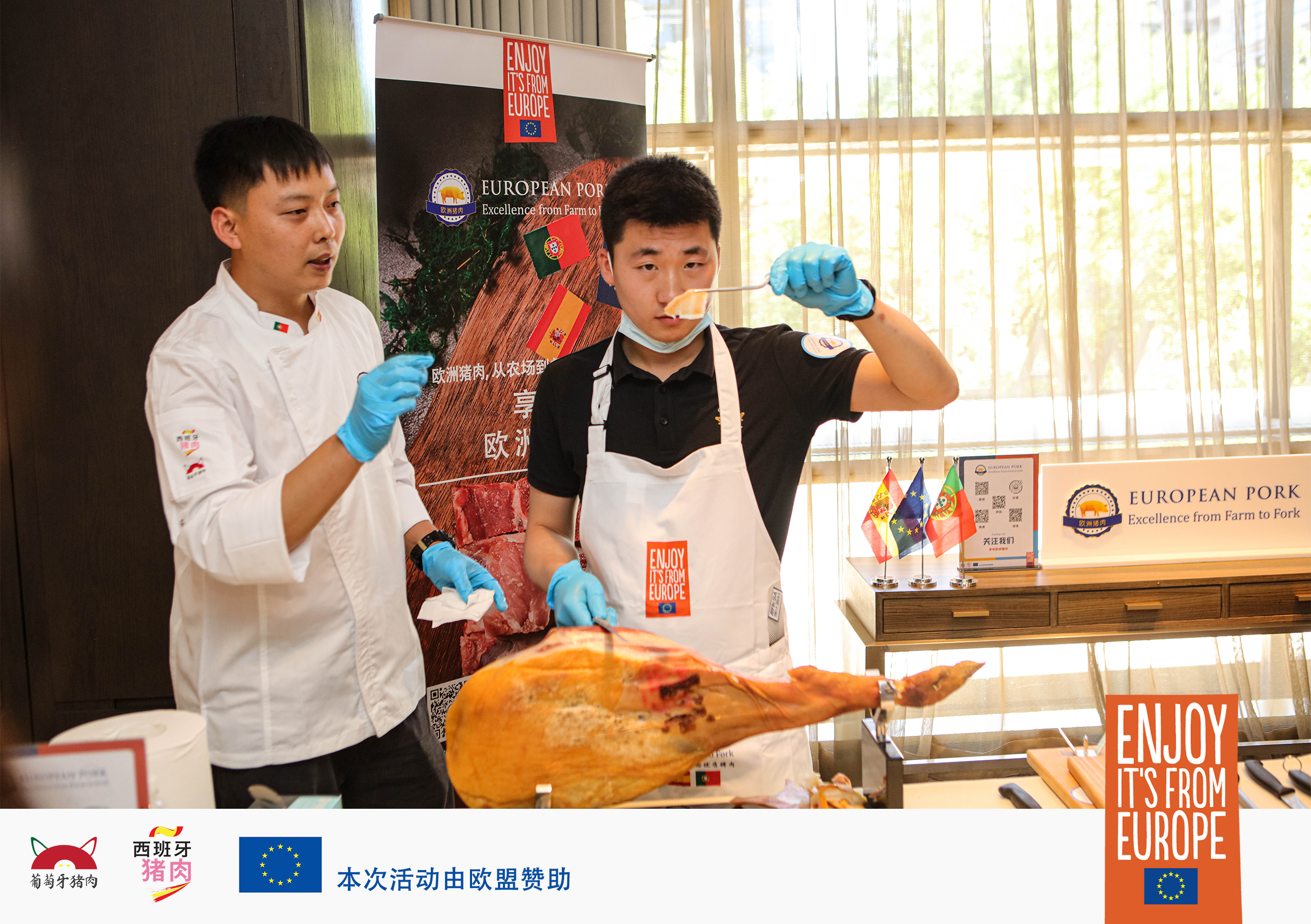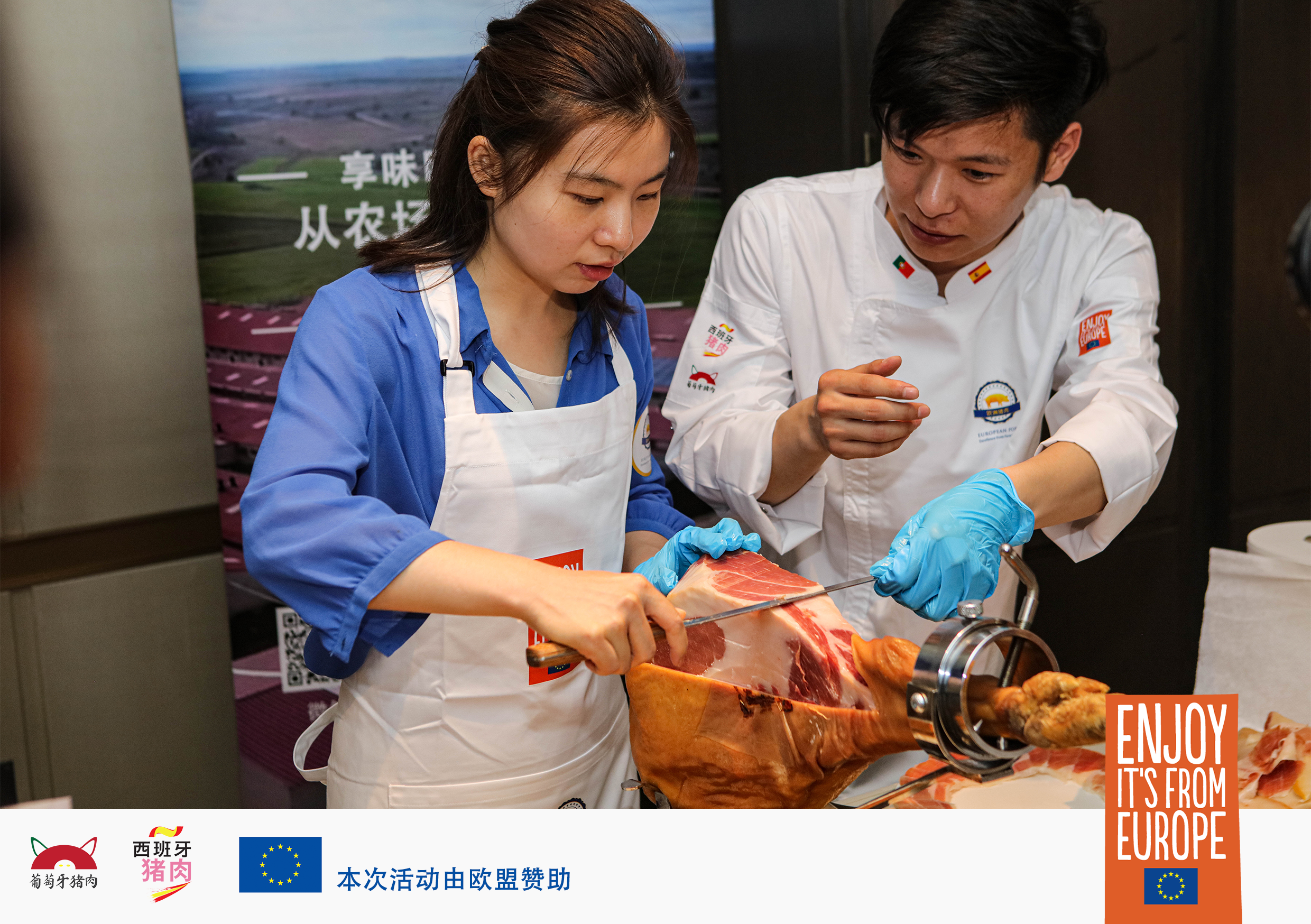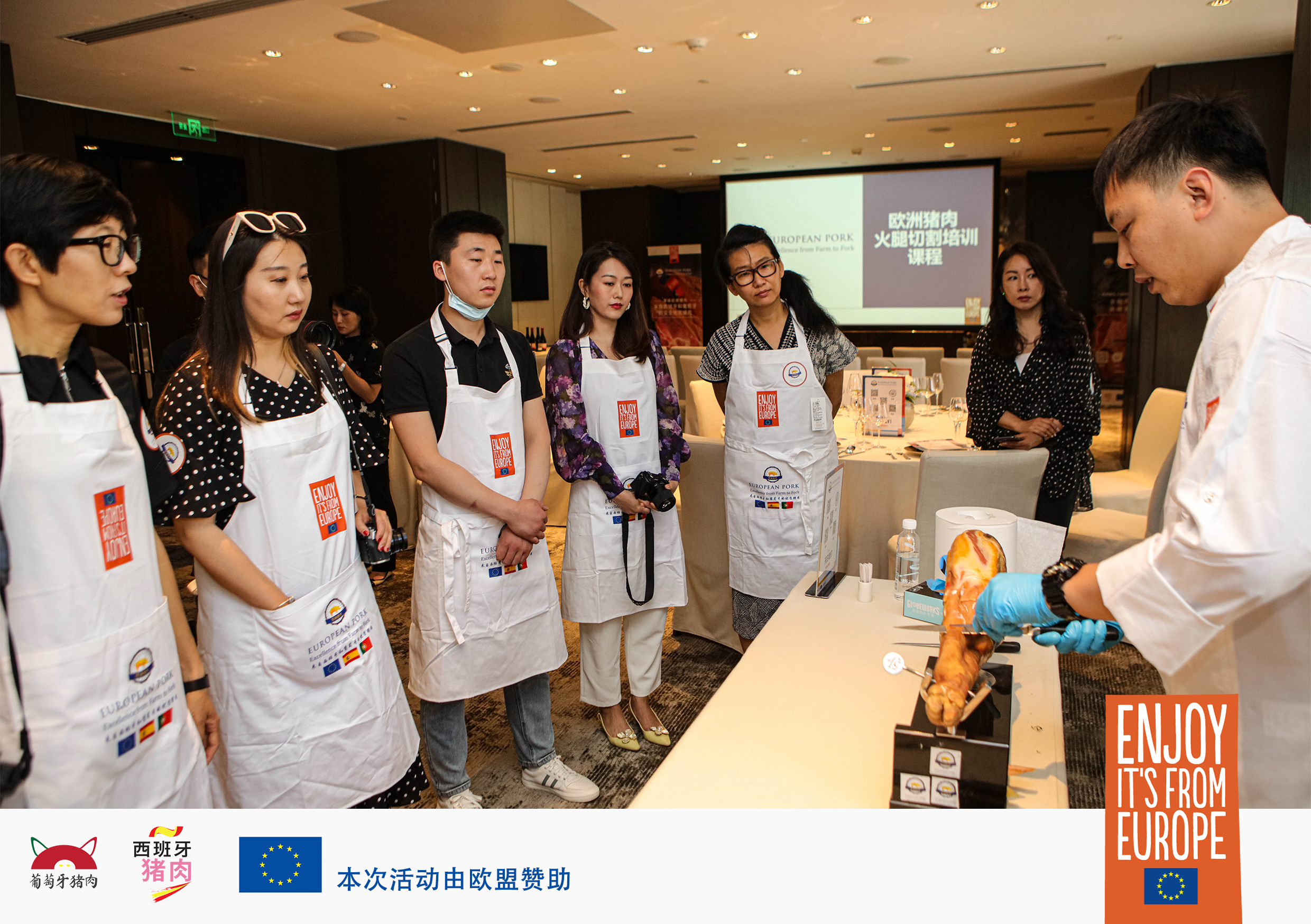 Once participants had learned how to carve the ham, it was time to find out about how to eat it!
Although the most usual way is directly from the plate, by itself, there are many other ways to eat it, including easy "tapas", and more elaborate dishes. Check out our post about ideas on how to eat the ham to learn more!