For two weeks starting on Friday, November 13th, four international cuisine restaurants in Shenzhen will have a "From Farm to Fork" menu available for consumers to taste different cuts of tasty EU pork.
The menus include a variety of dishes, from starters to soups, pasta and main courses, made with EU pork from Spain and Portugal, and explaining the key merits of pork from the European Union.
The chefs from the four restaurants, Mezzo, Shark, Azzurro, and La Maison, have elaborated supplementary menus to accommodate these dishes, as well as some suggestions for drinks that pair well with them.
Consumers will be able to taste pork belly, collar, loin and ribs cooked in different ways. With quality pork as the main ingredient in all dishes, it will be a hard choice to decide what to order. Do not miss out on the opportunity to try delicious EU pork cooked by talented chefs from these restaurants and check out the menus for the four restaurants before November 29th!
Mezzo
2 Floor ShenZhen FuTian XiLaiDeng Hotel, No.1 Fuhua 1st Road, Shenzhen.
福华路大中华国际交易广场酒店东翼二楼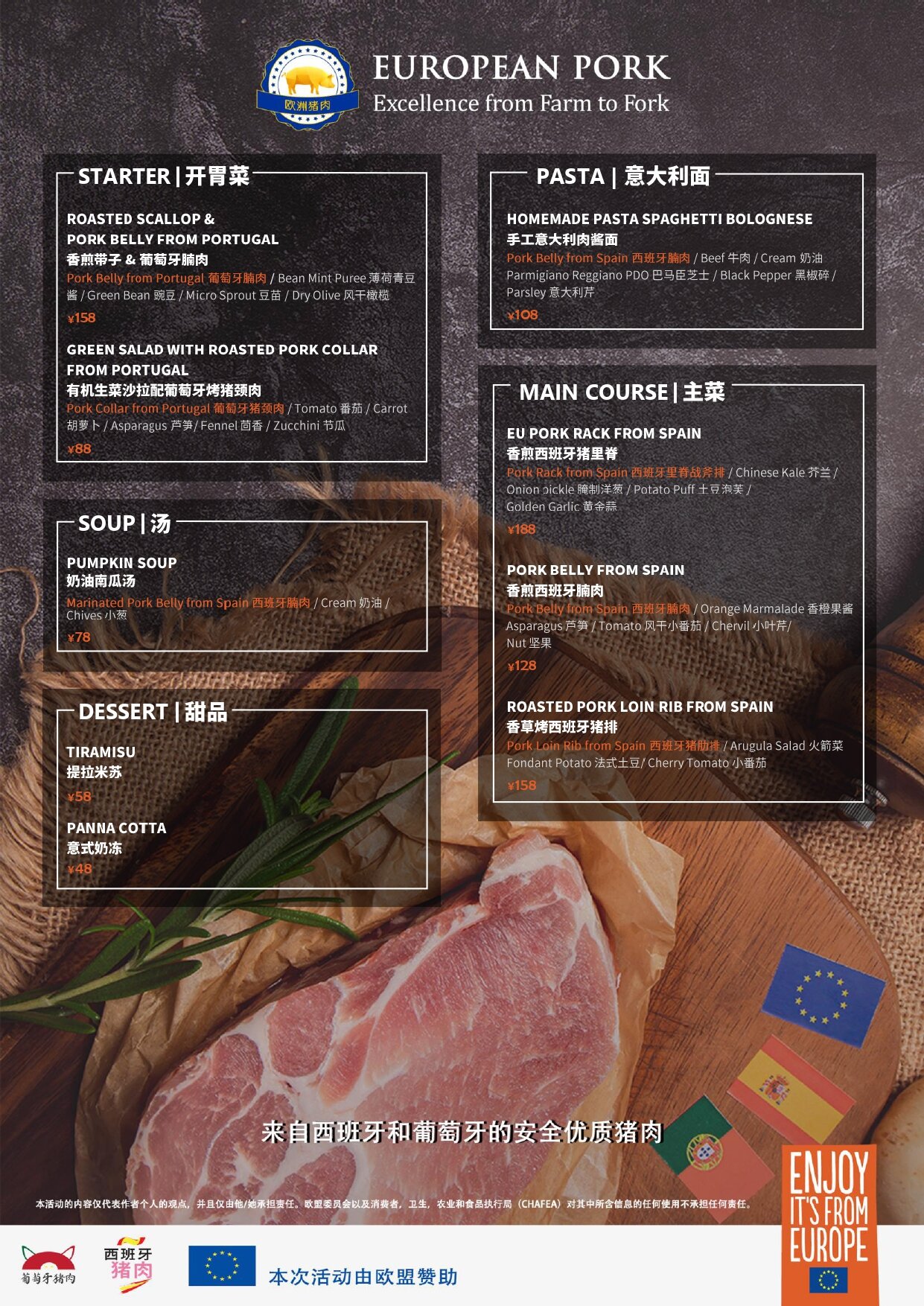 Shark
Futian Fuhua Road, Zhuanzhong 2nd Road, Shopping Park, Zone B, No. 133
福华路与中心二路交叉口购物公园B区1楼133号(近信息枢纽大厦)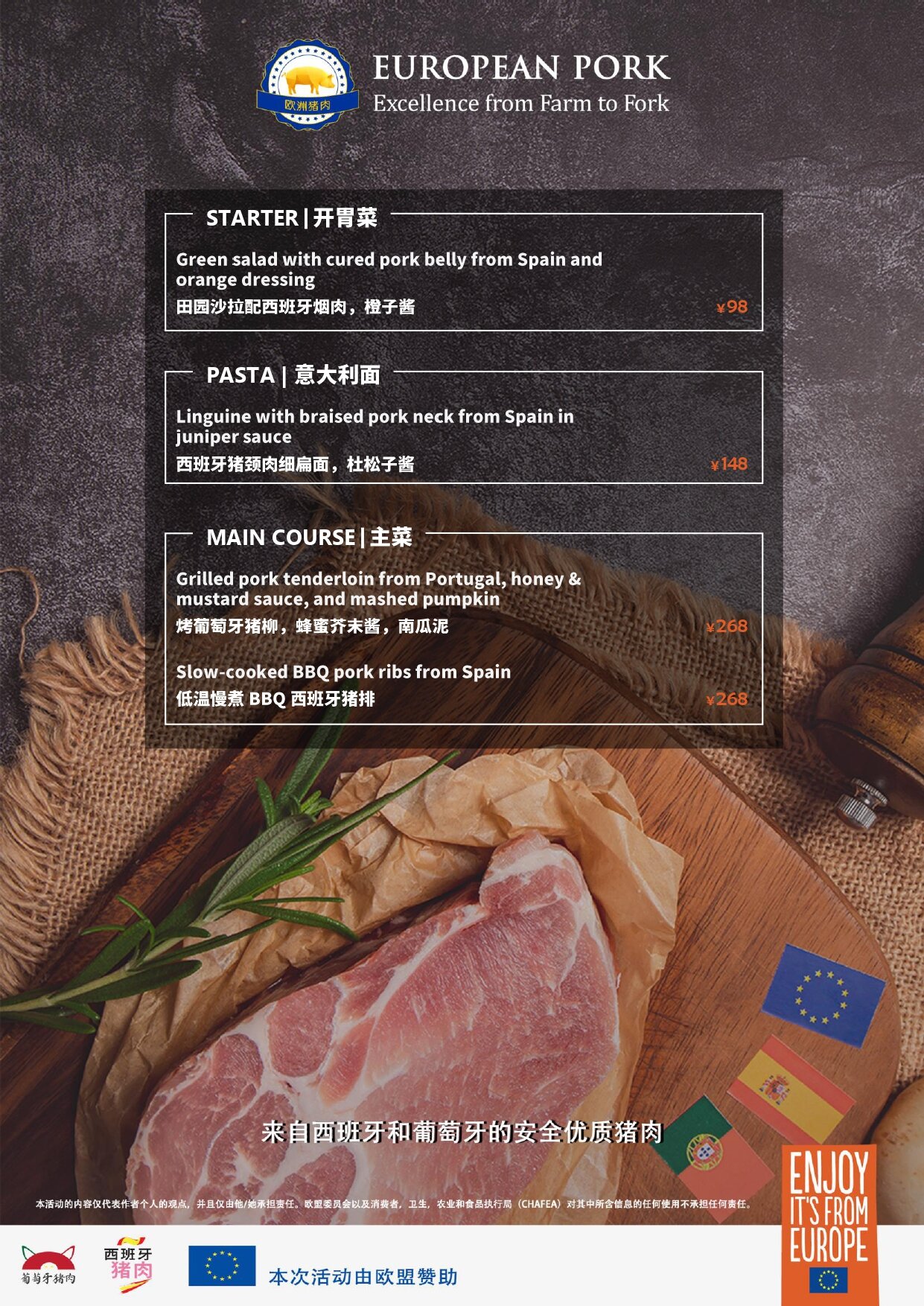 Azzurro
Futian District Shopping Park North Garden Area B no. 130 on the ground floor, Shenzhen
深圳市福田区购物公园北园B区一楼130号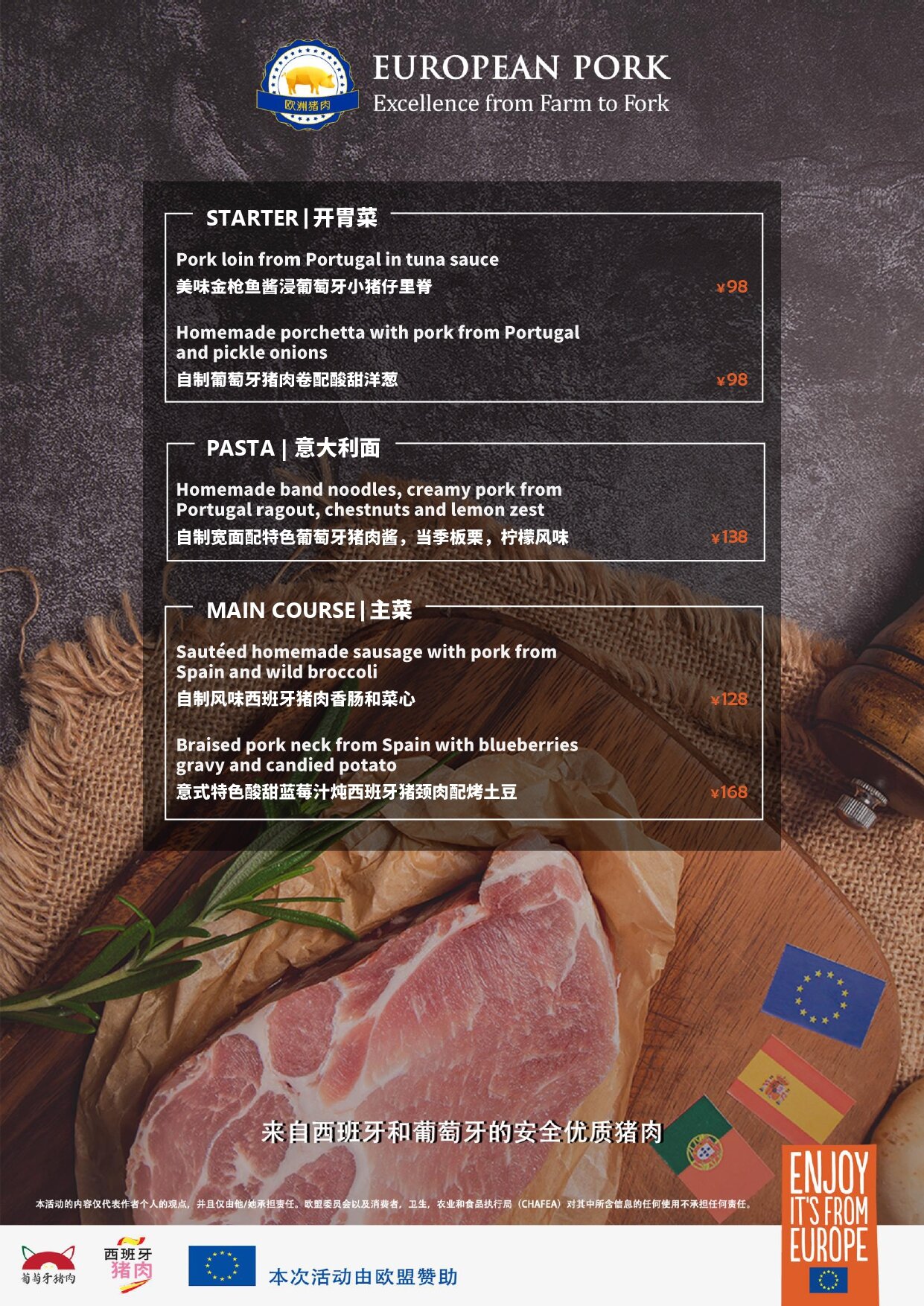 La Maison
Nanshan, Wanghai Rd, number 1093-10, Shenzhen 
广东省深圳市南山区望海路1093号-10