Beijing professionals, media and KOLs will have an opportunity to learn all about ham carving in a very fancy setting at Tianjin's Four Seasons Hotel.
Selected professionals will gather for a training on all things ham related, starting with a theory course, a ham carving demonstration and one-on-one practical training, followed by a session on using the ham-making tapas and finishing the evening with a tasting featuring three delicious ham dishes paired with wines from Spain and Portugal.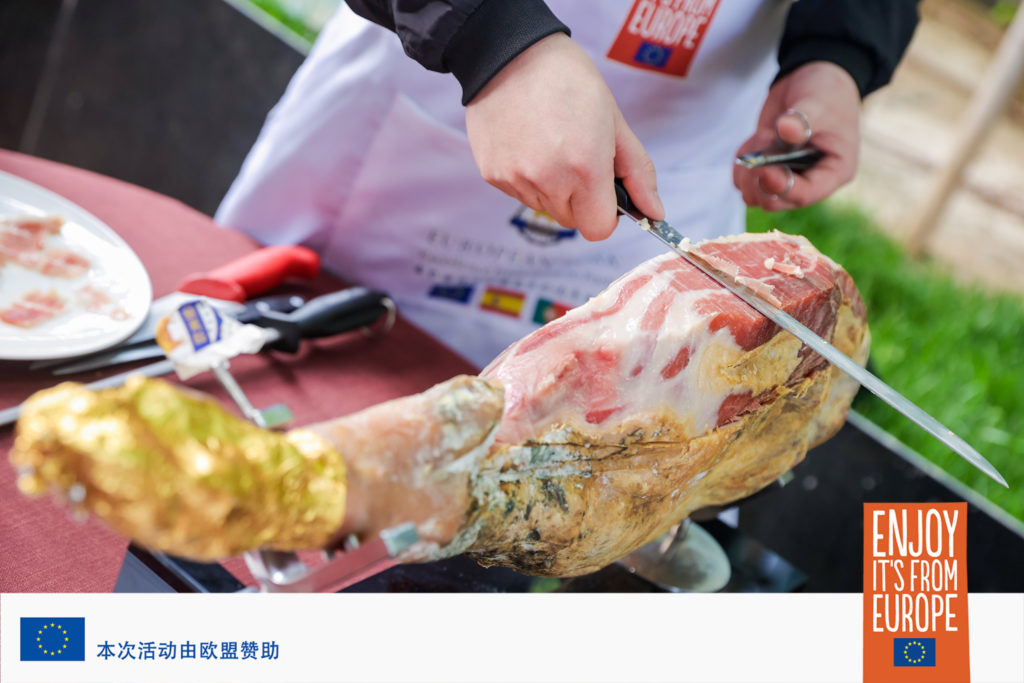 Then, attendees will be divided into smaller groups, for a better learning experience, and will be taught about all the aspects involved in the ham carving, including the jamonero stand, carving knives, starting the carving, and turning the ham, etc.
If you work within the meat industry, or in food service and are located in Tianjin, do not miss on the opportunity to become a professional ham carver and have a great experience with the help of the experts guiding the activity.
Contact us for more information about event details and registration!