On April 20th, professionals, media and KOLs from Beijing gathered in Migas Mercado to understand the art of ham carving, from theory to practice.
The training aims to provide a complete view of the ham carving process, starting with the ham curing technology, reviewing the whole process until the last moment of tasting the ham.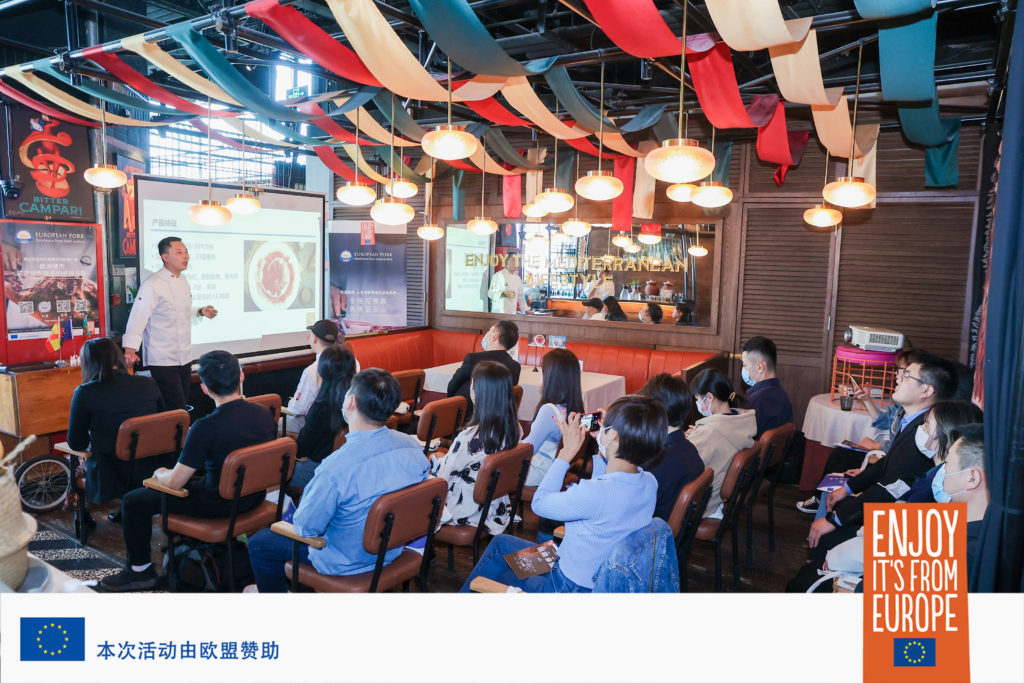 Campaign introduction and theory class
Following the launch of the "excelence from farm to fork" campaign in China, representatives from Spain and Portugal, Mr. Jesús Varela De Le ó N and Mr. Jo ã o falardo, made brief statements to strengthen the importance of trade relations between China and the EU, especially in pork.
Jesús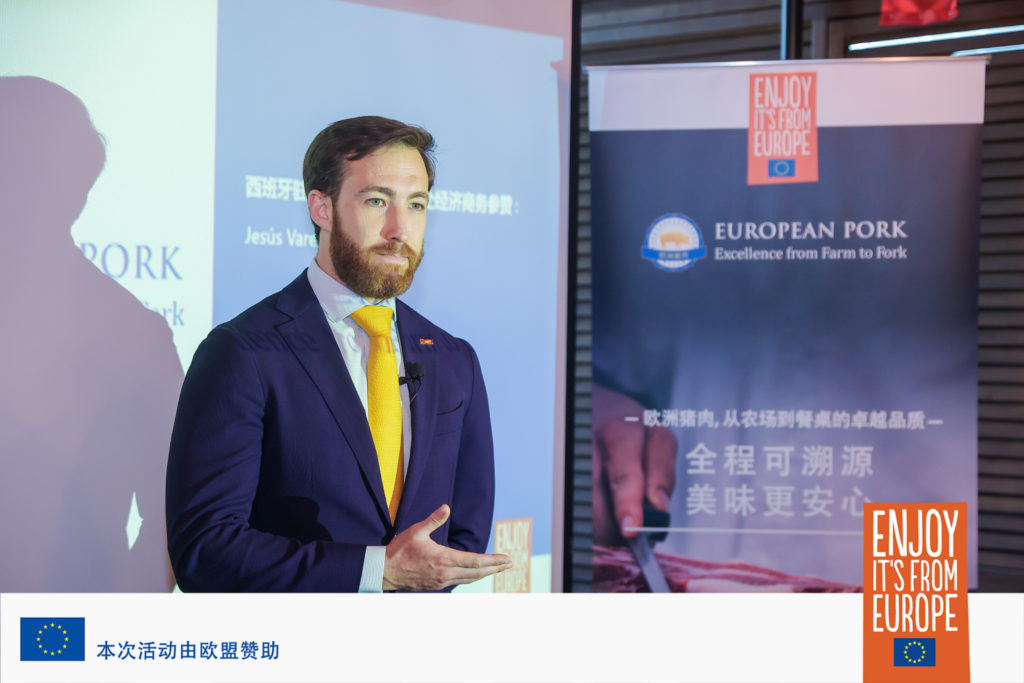 Economic and Commercial Counsellor of the Portuguese Embassy in China.
João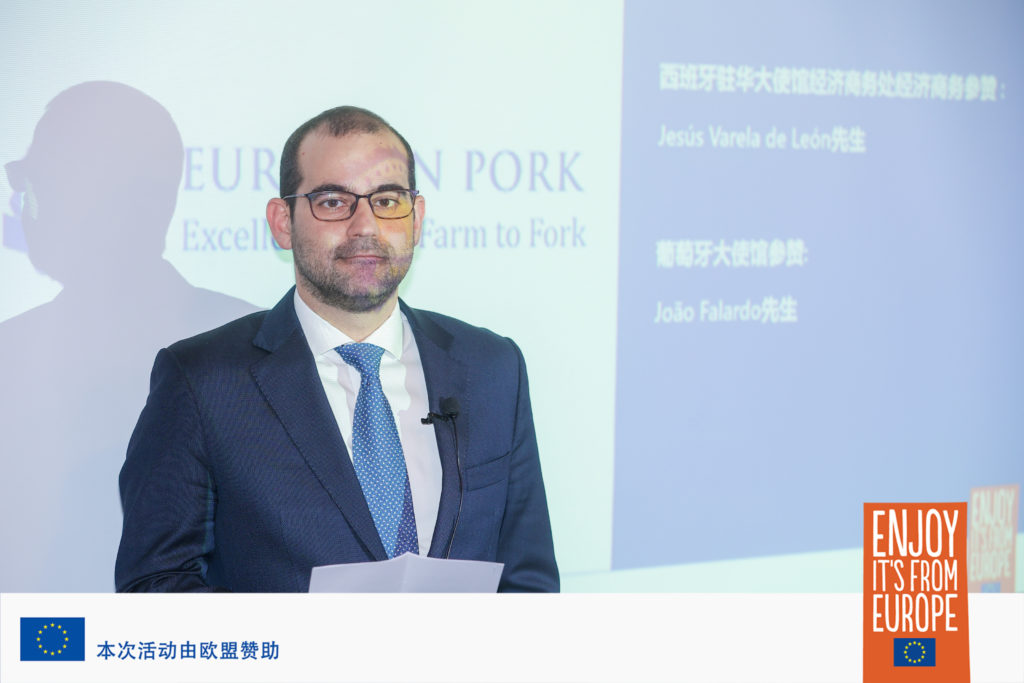 Economic and Commercial Counsellor of the Spanish Embassy in China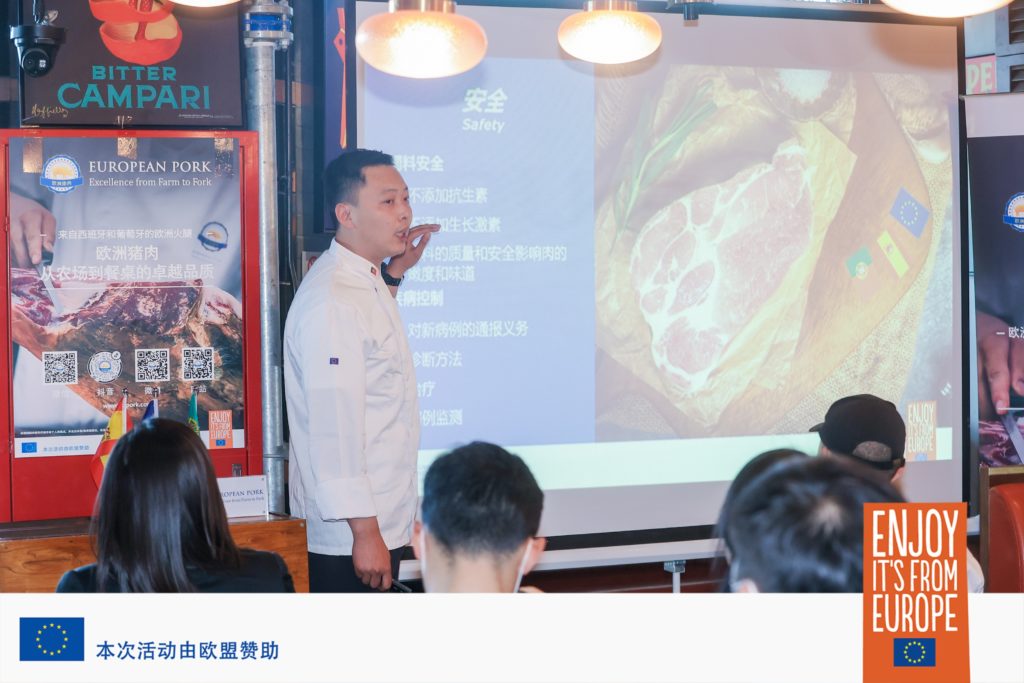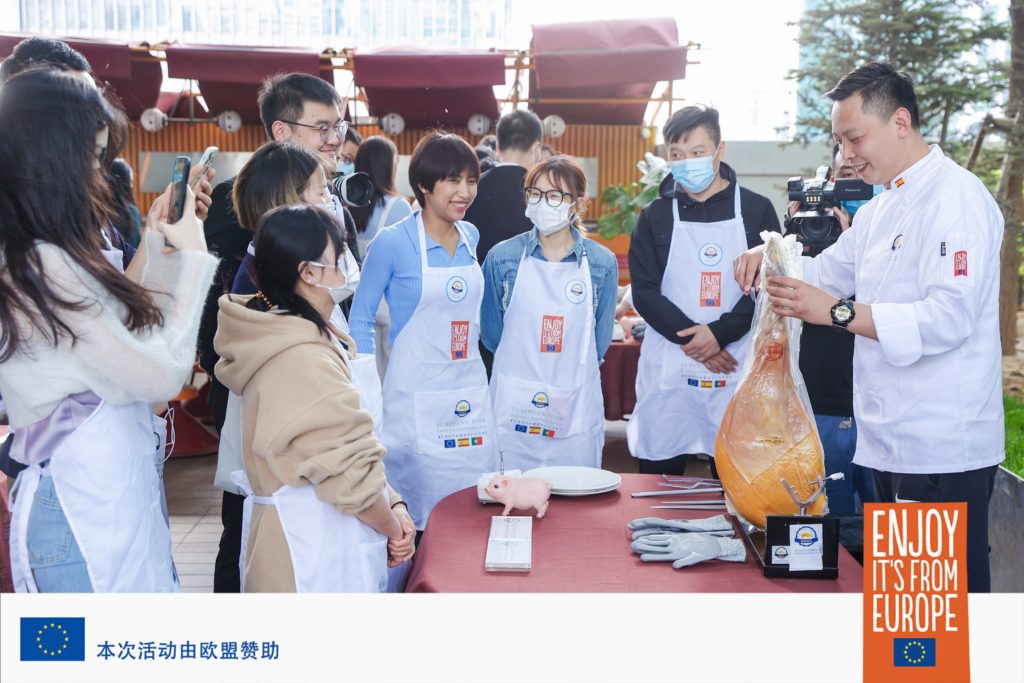 Jason, a professional ham Carver, introduced the key characteristics of EU pork and the whole process of ham curing from farm to table.
The content includes the pig varieties used in ham production, the parts of ham, the different steps of curing, the sensory characteristics of the final product and the details of how to eat.
Practical ham carving training
Participants were divided into two groups to enjoy the closer learning experience of two professional ham carvers who guided the activity.
The group enjoyed the sculptor's demonstration, followed by one-on-one sculpting practice. The guests enjoyed the correct technique of holding a knife and carving a perfect sheet.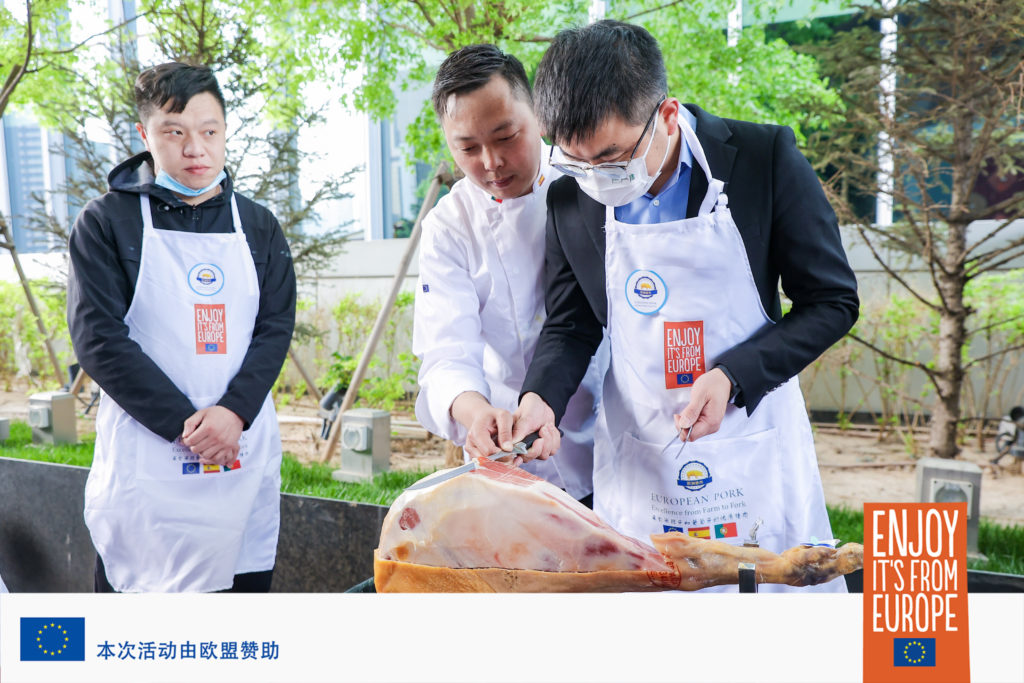 Tapas making session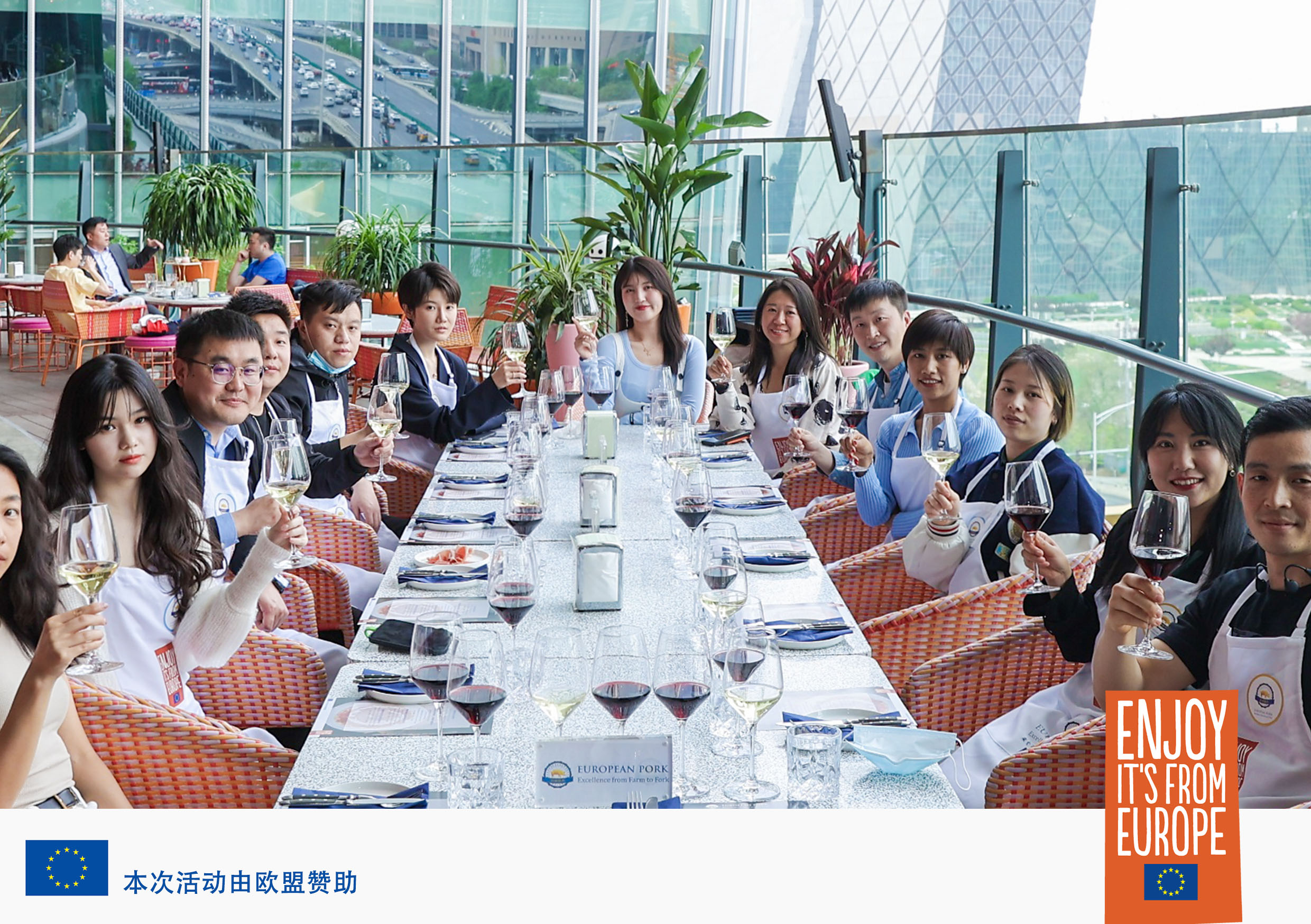 Have a look at the pictures from the event!