Earlier in June, 44 professionals gathered at the Ritz Carlton in Chengdu to learn about EU pork production process and to taste the four target cuts of the From Farm to Fork Campaign.
MC and sommelier Henry Wu guided the attendees through the afternoon and evening, starting with the campaign introduction, a ham carving introduction and demonstration, EU pork key merits, and the tasting and wine pairing of each of the four dishes preceded by the cooking demonstration.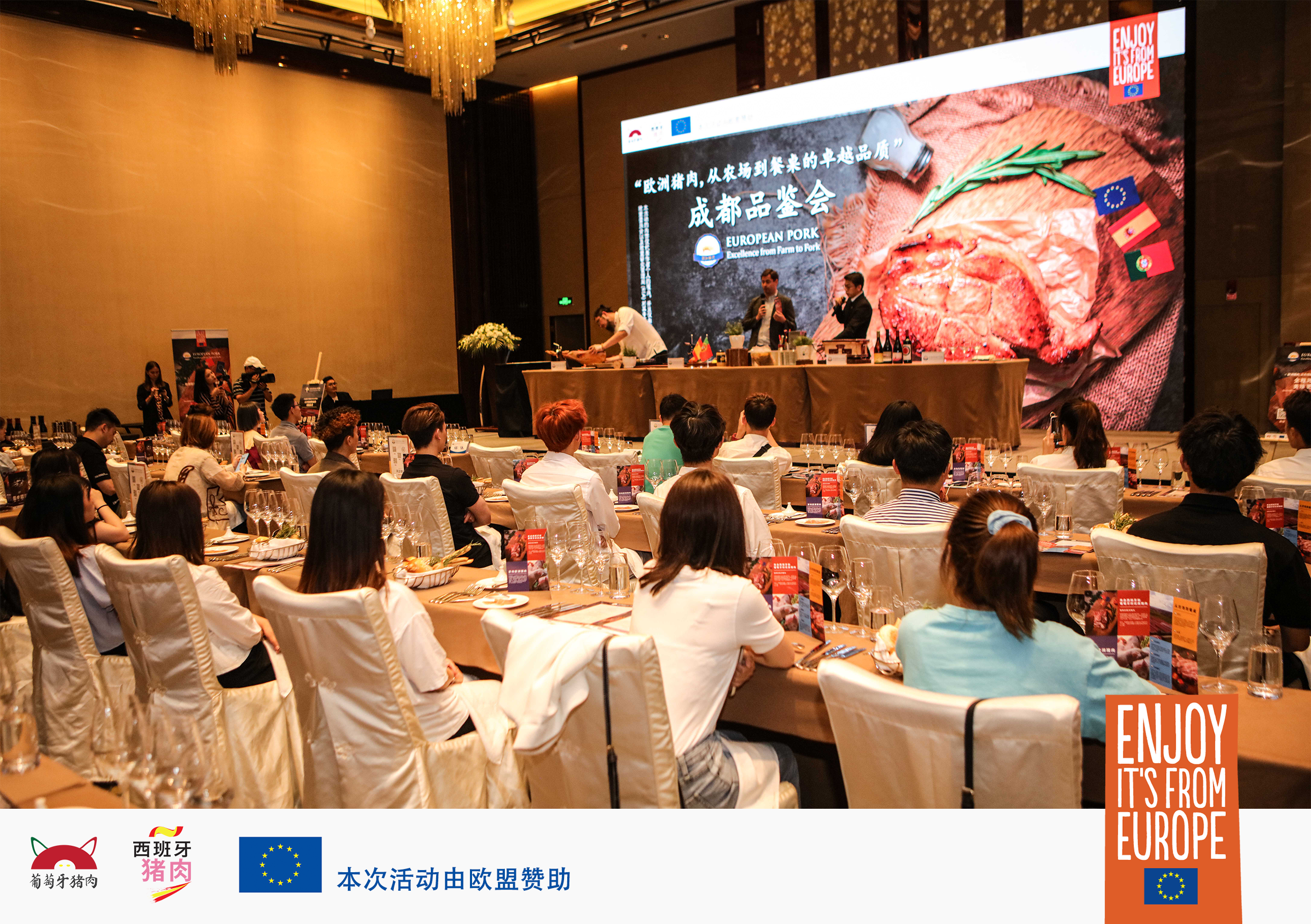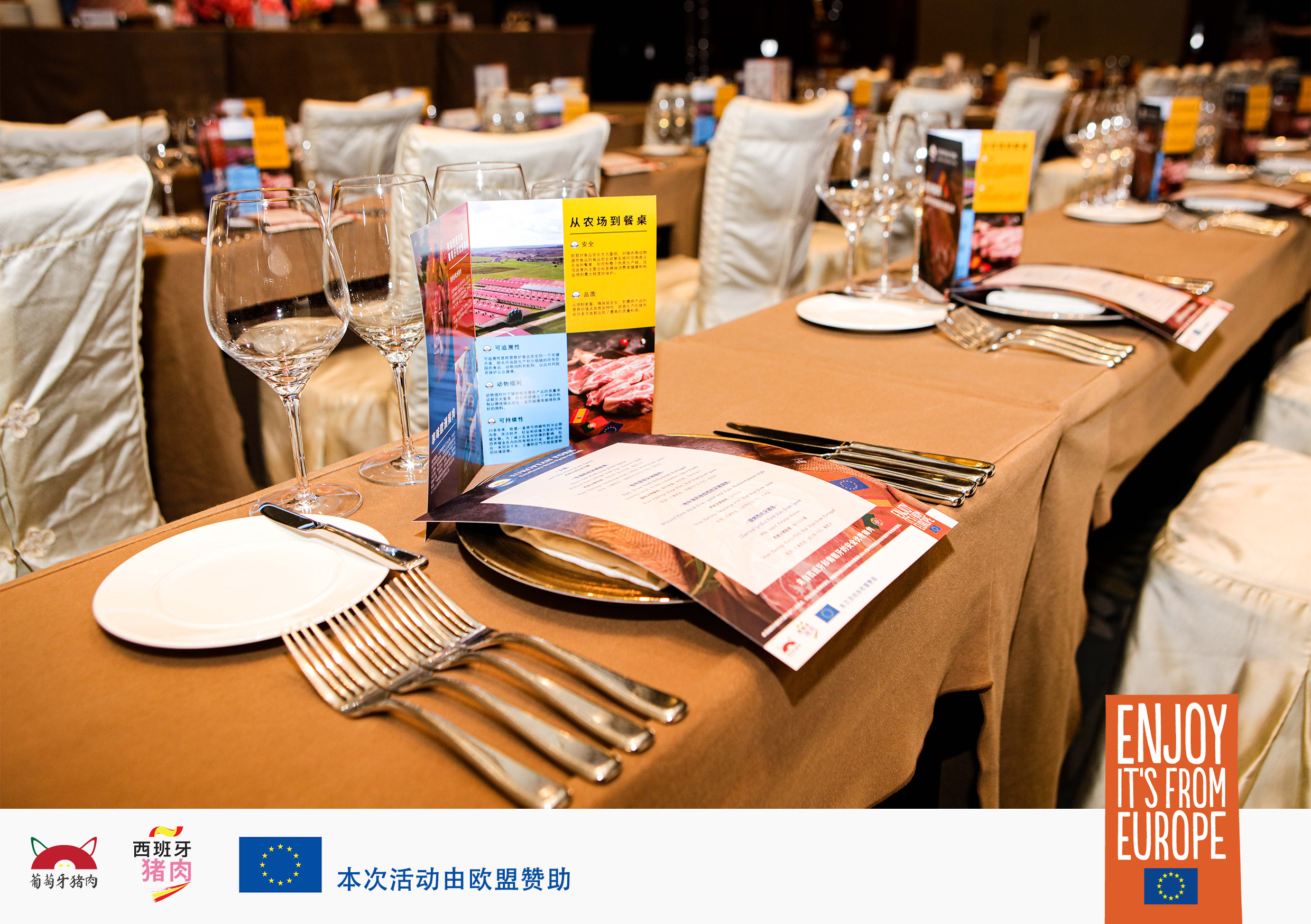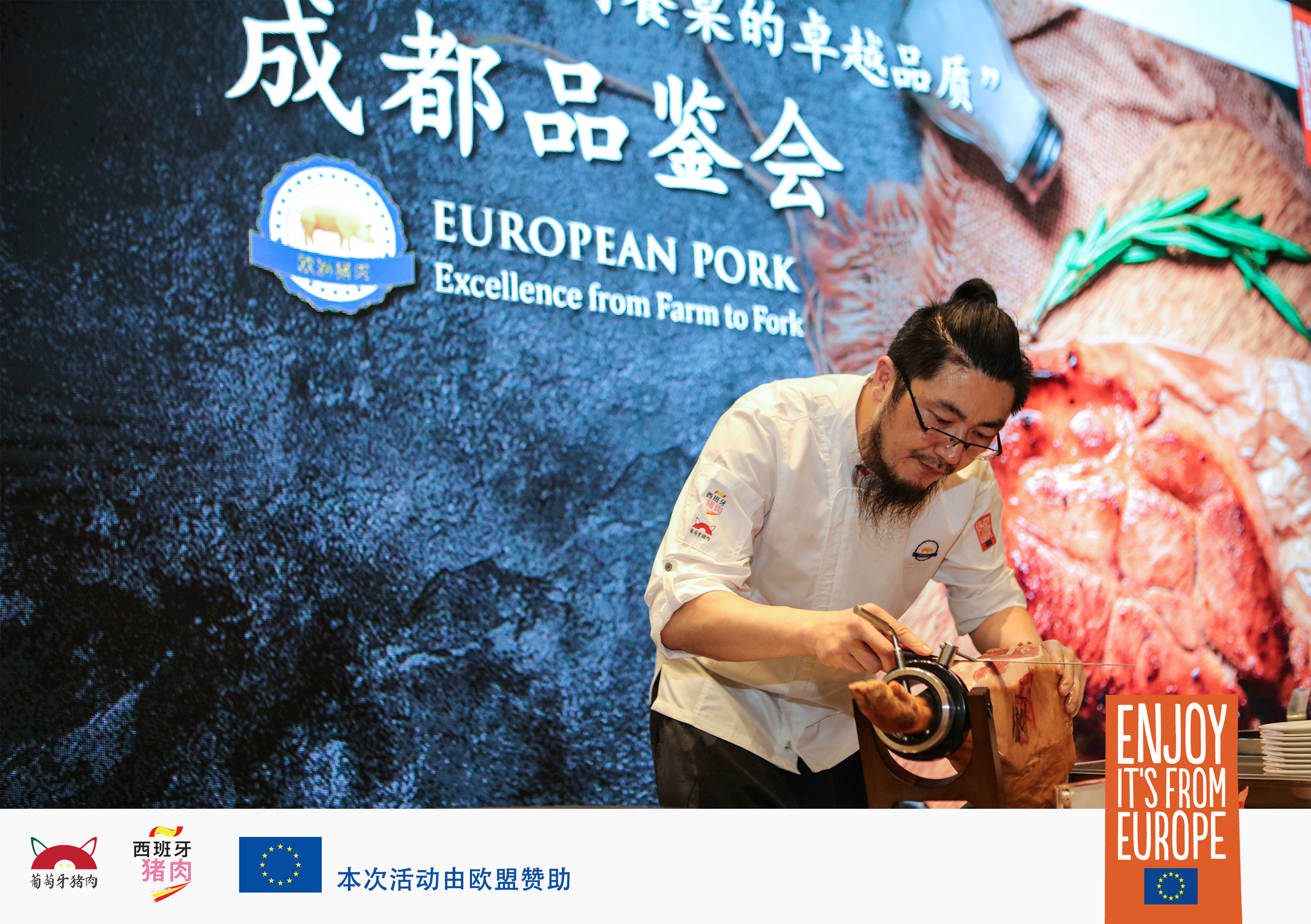 Professional ham carver Tang Jia explained the characteristics of EU ham, as well as the production process and ham carving techniques, following the demonstration on how to carve.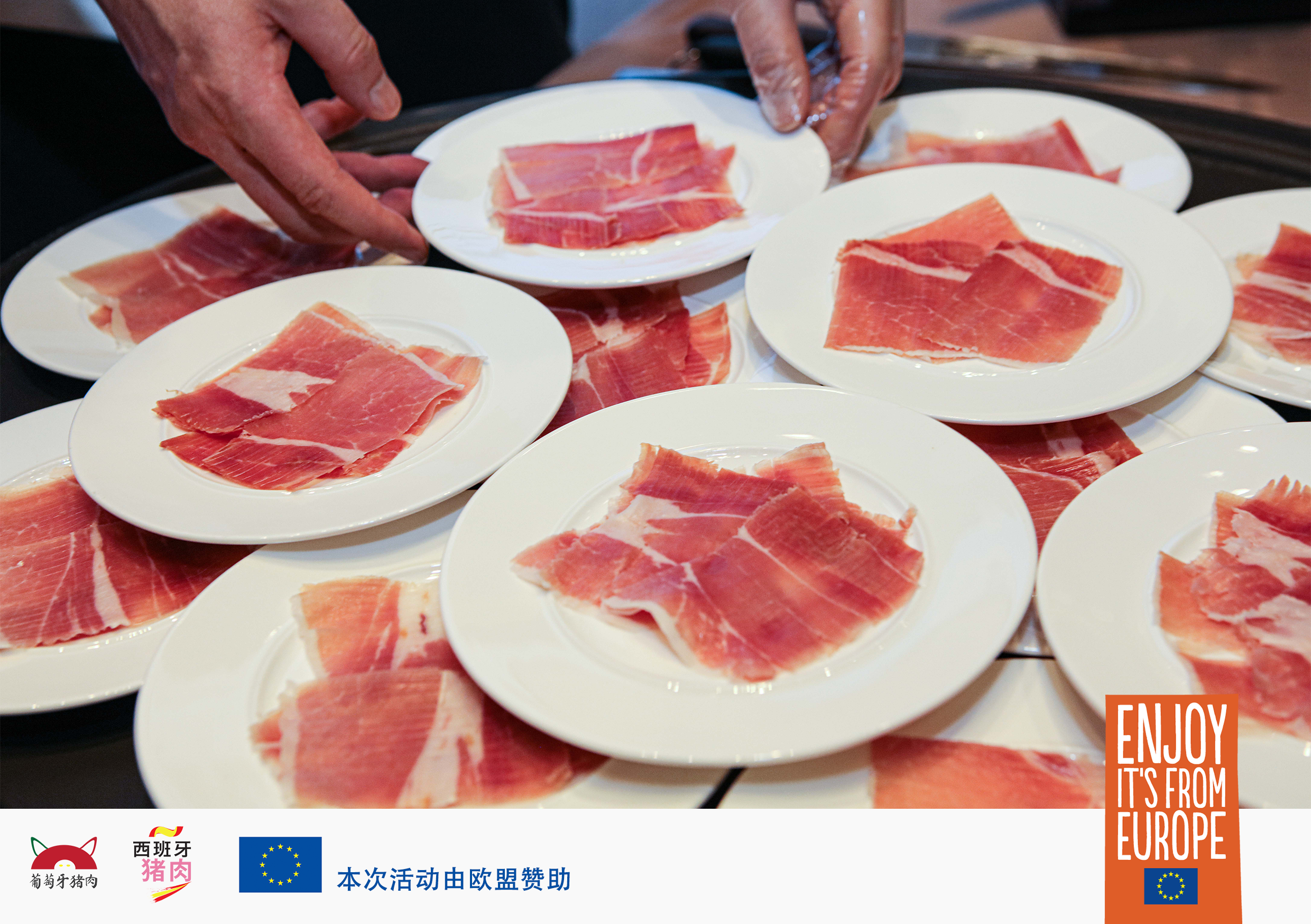 Attendees were able to taste this European delicacy throughout the event, after learning about its organoleptic qualities and it's traditional way of consumption in Europe.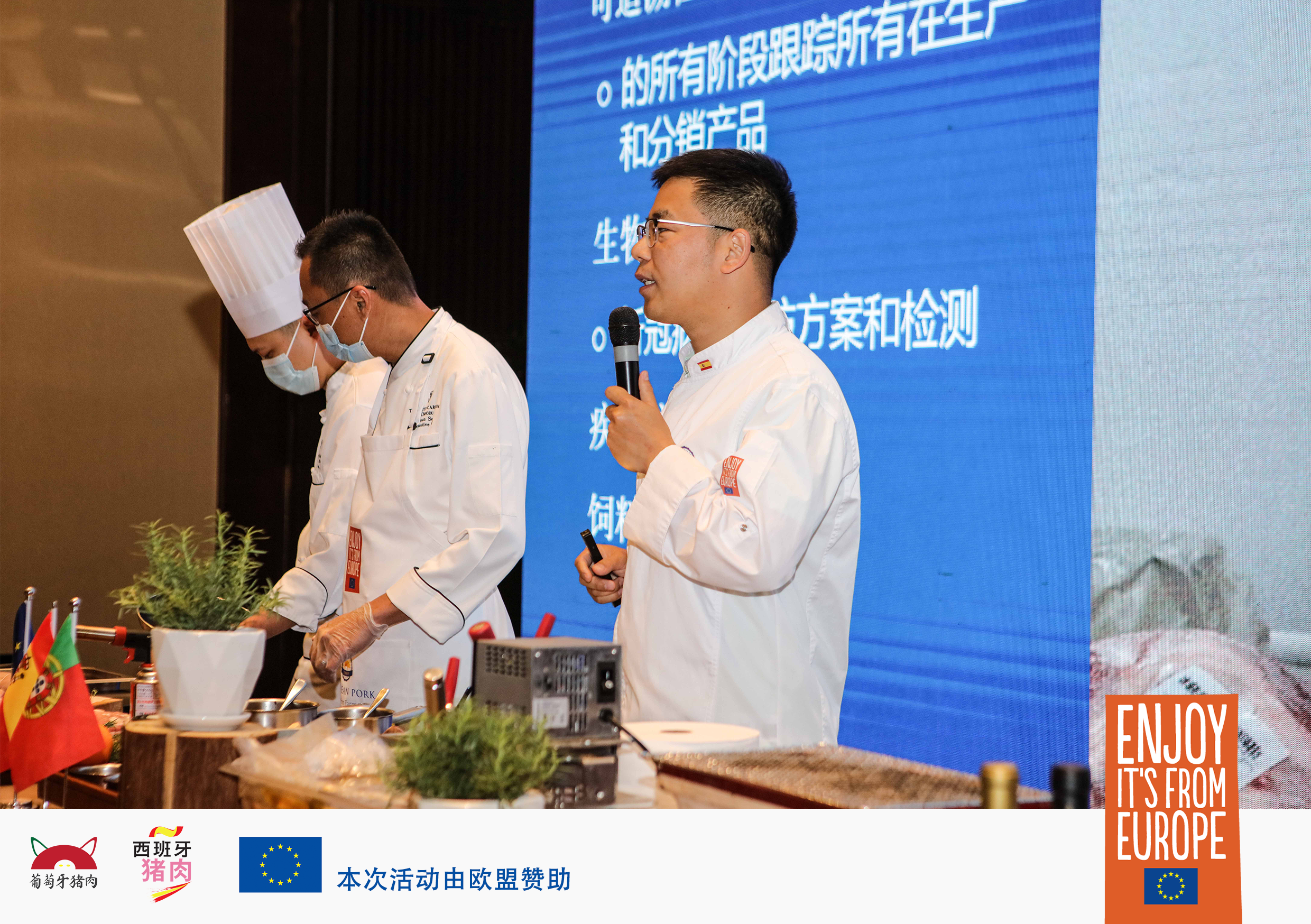 During the cooking demonstration, professional chef Zhang Zhenyu elaborated on different topics, including pork cuts, key merits and specific characteristics of EU pork, including safety, quality, animal welfare and sustainability, with the objective of increasing the knowledge among F&B professionals about pork from the European Union.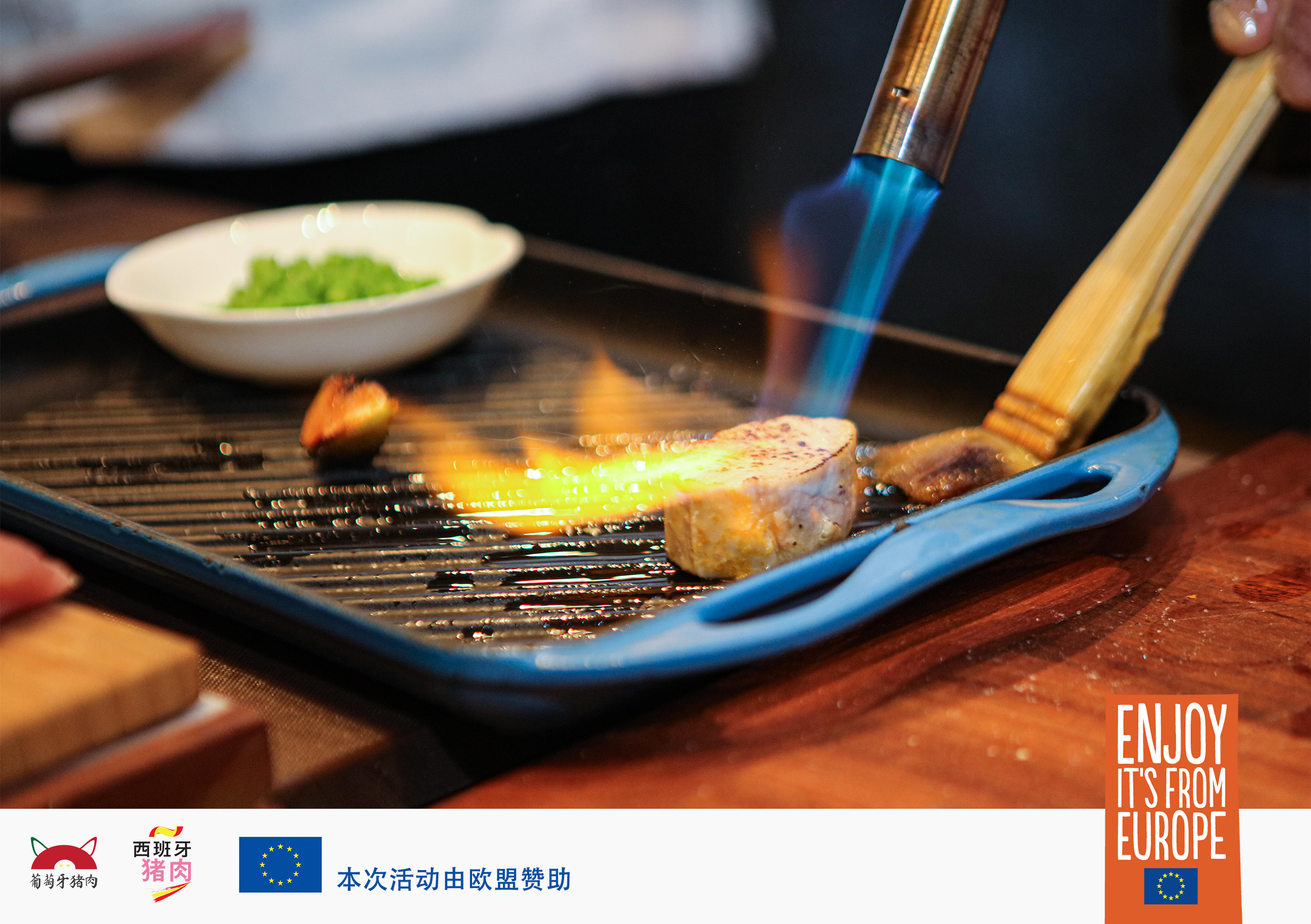 While chef Zhang explained these aspects about EU pork, the executive chef of Ritz-Carlton Hotel, Simon Song, performed a cooking demonstration on stage of each of the four dishes to be tasted during the event. After the demonstration, participants were served each of the dishes to enjoy the flavours of EU pork, and the wine pairing explained by  Chief Sommelier Henry  Wu.
Take a look at the menu served: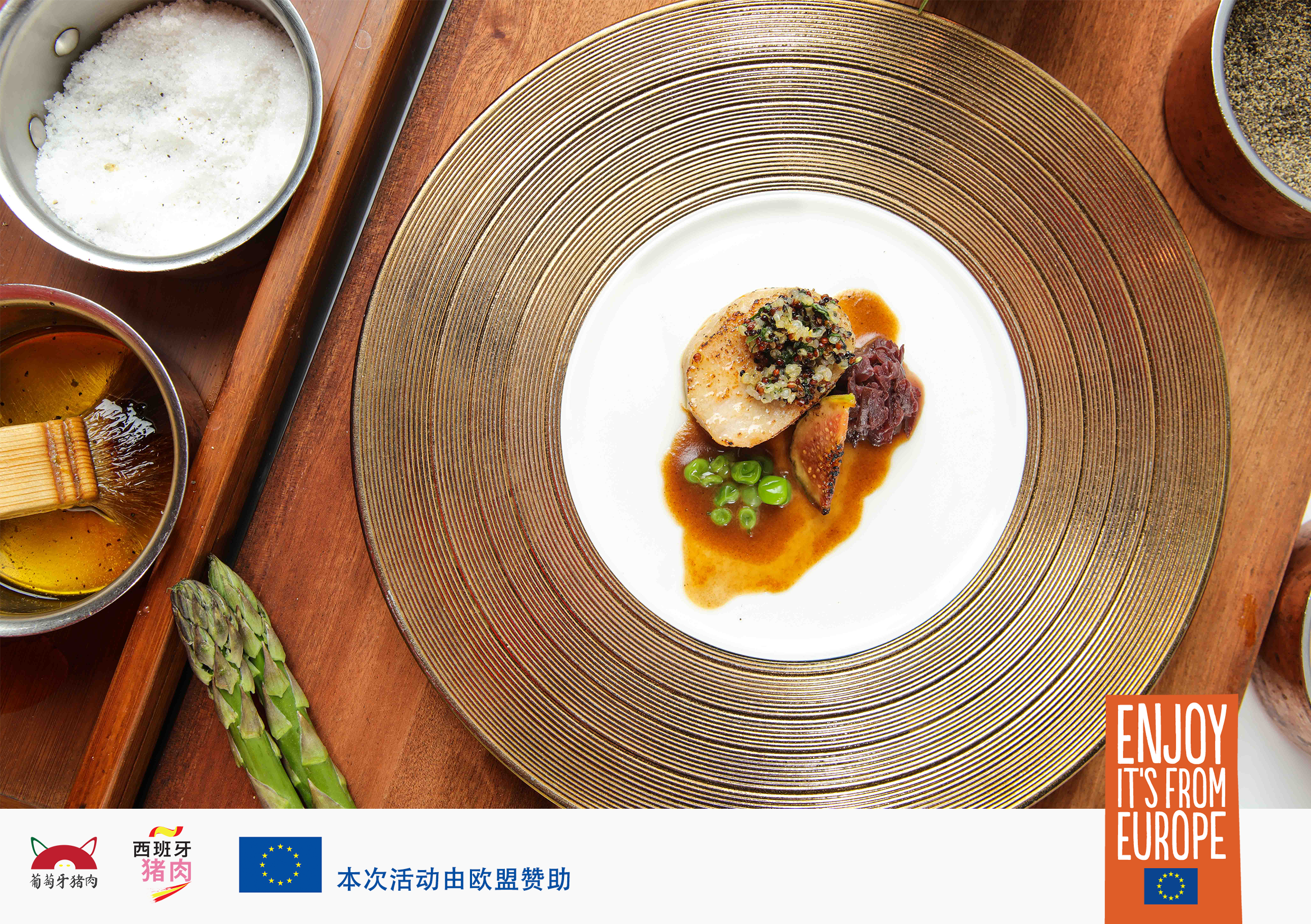 Sous-vide Portuguese Pork Loin, Braised Red Cabbage with Figs, Quinoa Salad
Wine pairing: Catalunya PDO, white wine from Spain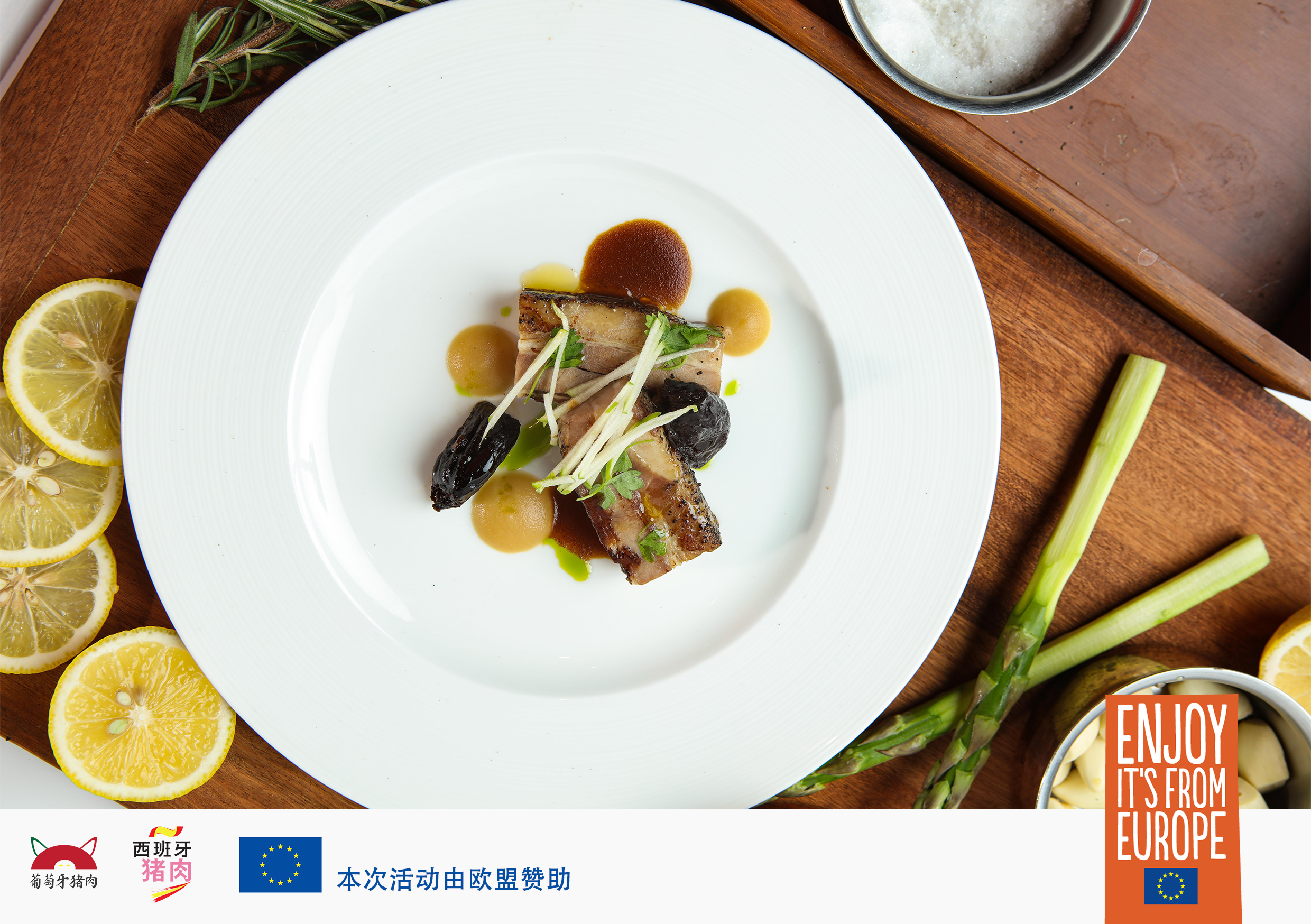 Charcoal Grilled Spanish Pork Belly, Granny Smith, Prune, Cinnamon, Sauce Diable
Wine pairing: Rioja PDO, red wine from Spain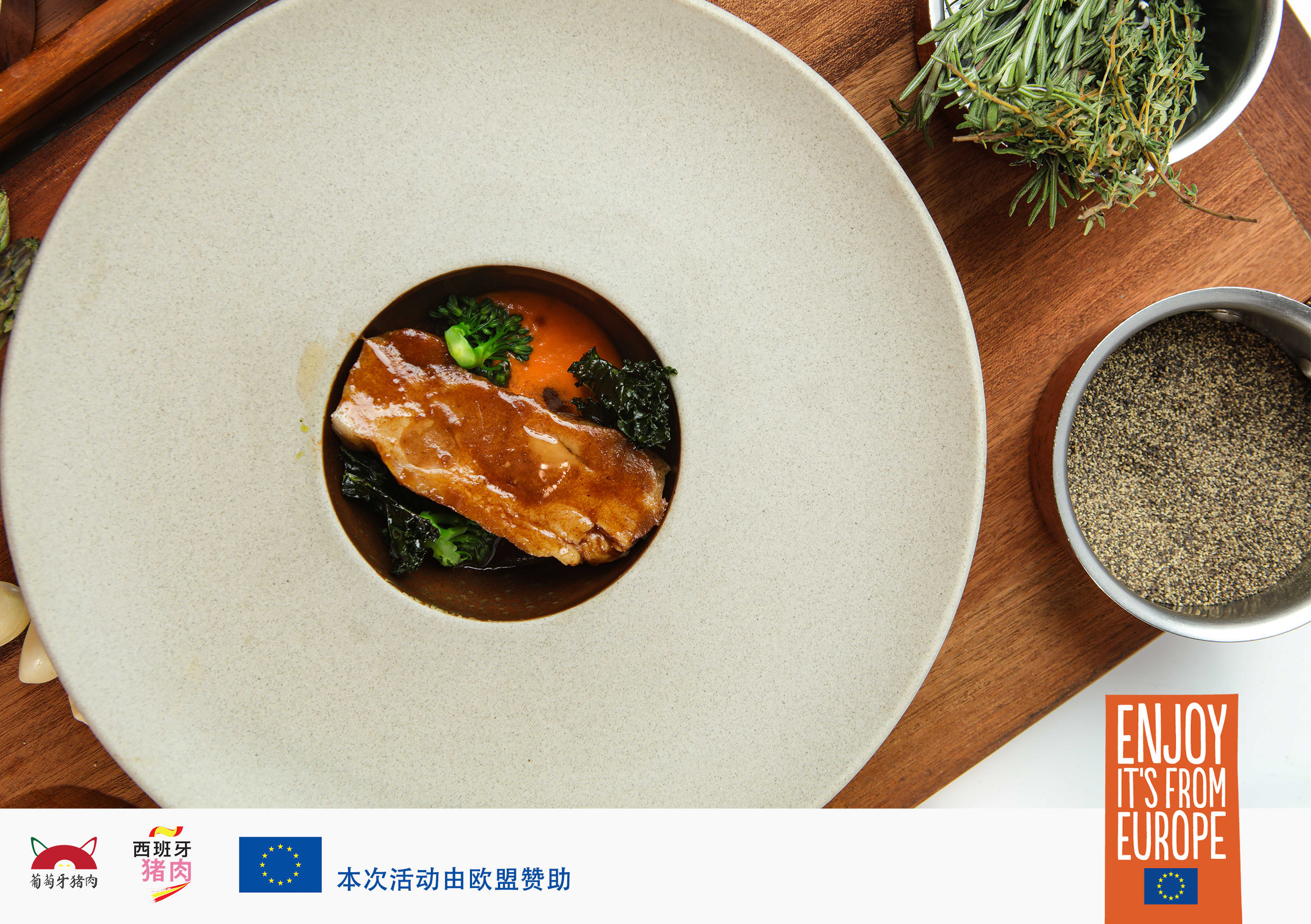 Braised Spanish Pork Collar and Kale Mediterranean Style
Wine pairing: Catalunya PDO, red wine from Spain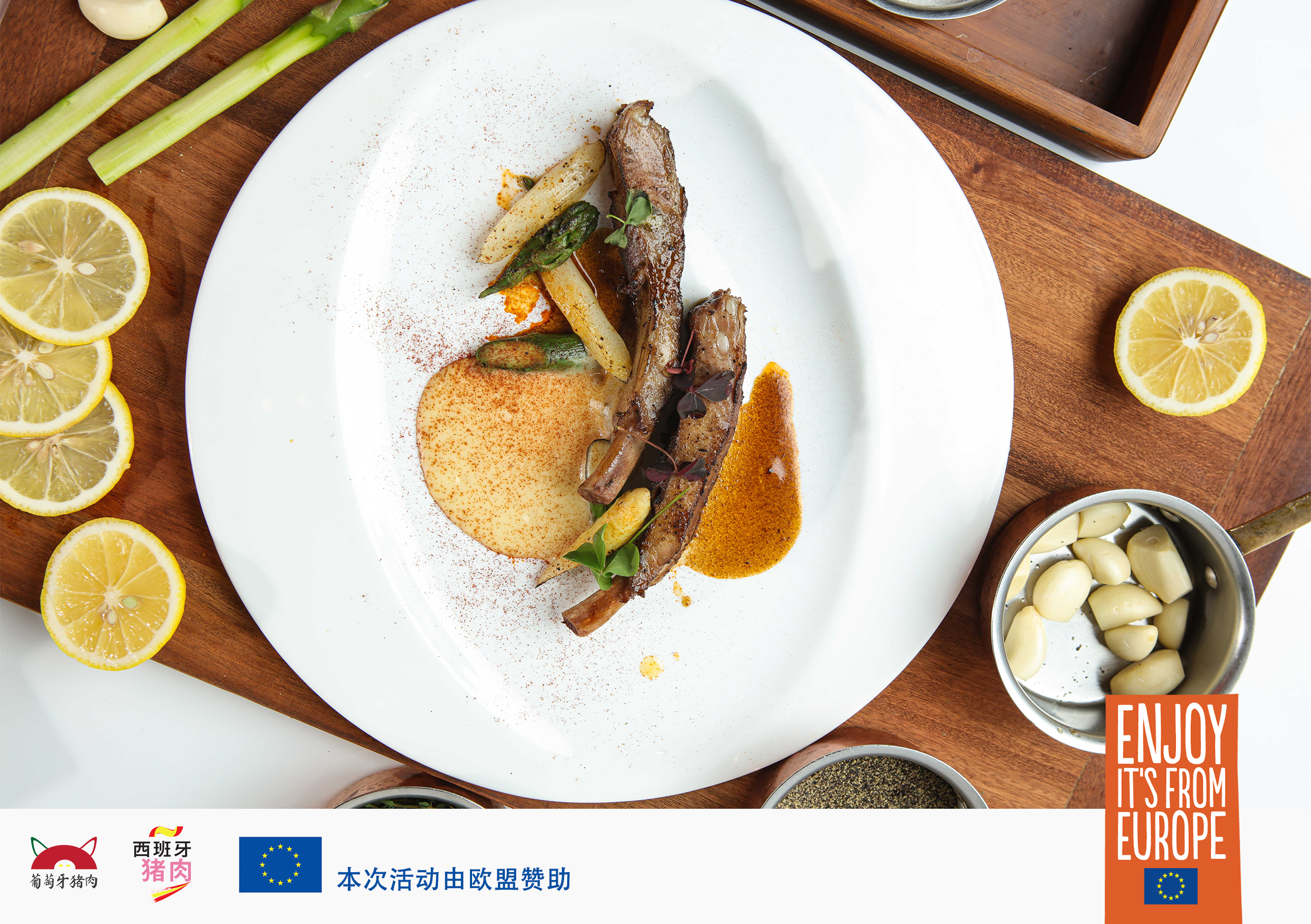 Pan-Fried Spanish Pork Ribs with BBQ Sauce, Patatas Bravas
Wine pairing: Porto PDO, red wine from Portugal