Four judges overview the grand final of the 2021 EU Pork competition in Guangzhou. After three qualifying rounds across the country, the talented 6 finalists had one hour to prepare their final dishes, which were later carefully scored by the judges, 3 professional chefs and a food KOL.
The finalists used EU Pork from Spain and Portugal, including loin, belly, ribs and collar, to cook creative dishes with flavours from both Europe and China.
Take a look at their creations: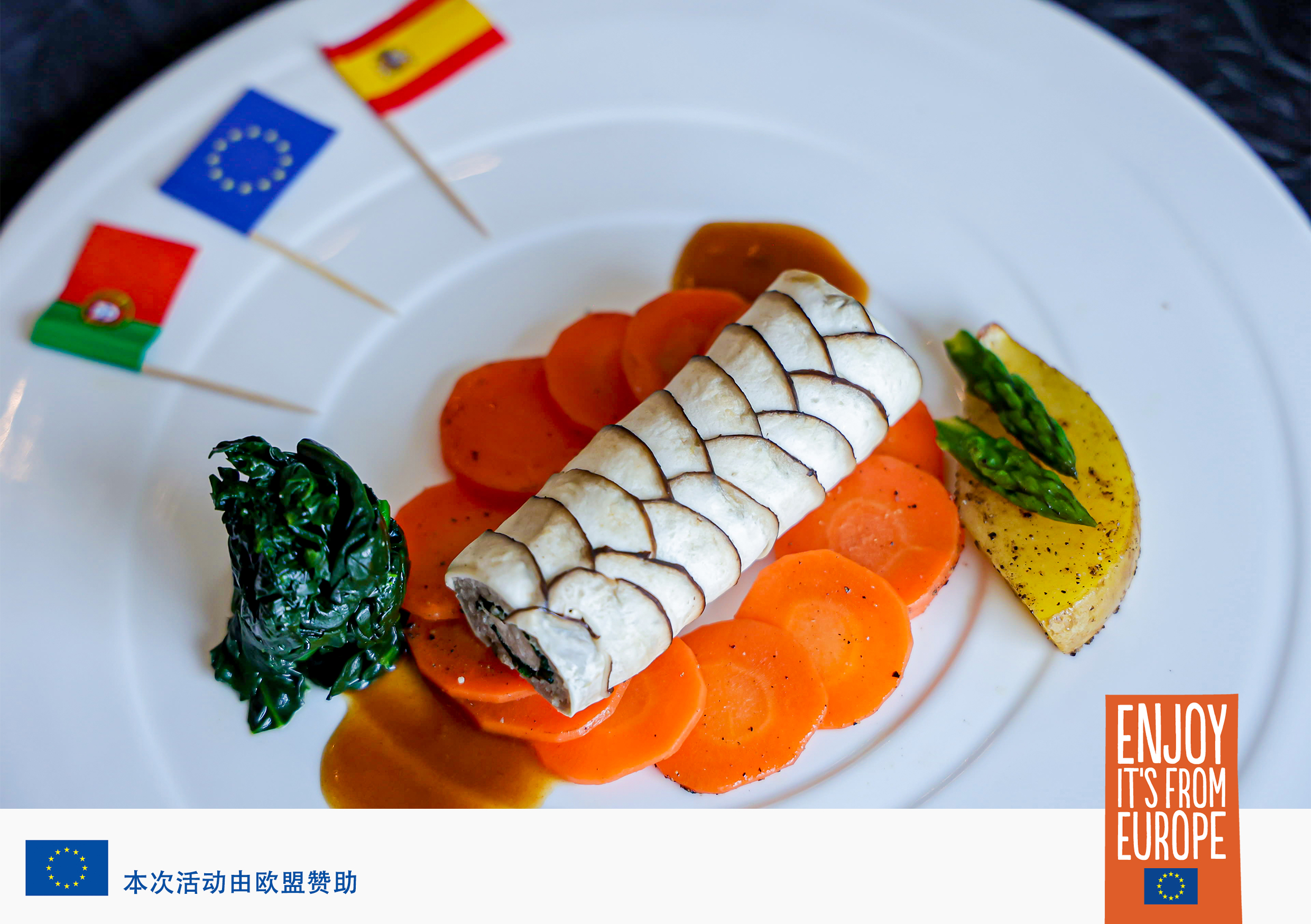 Spanish pork loin and mushroom roll with black pepper sauce by Duan Xiaobin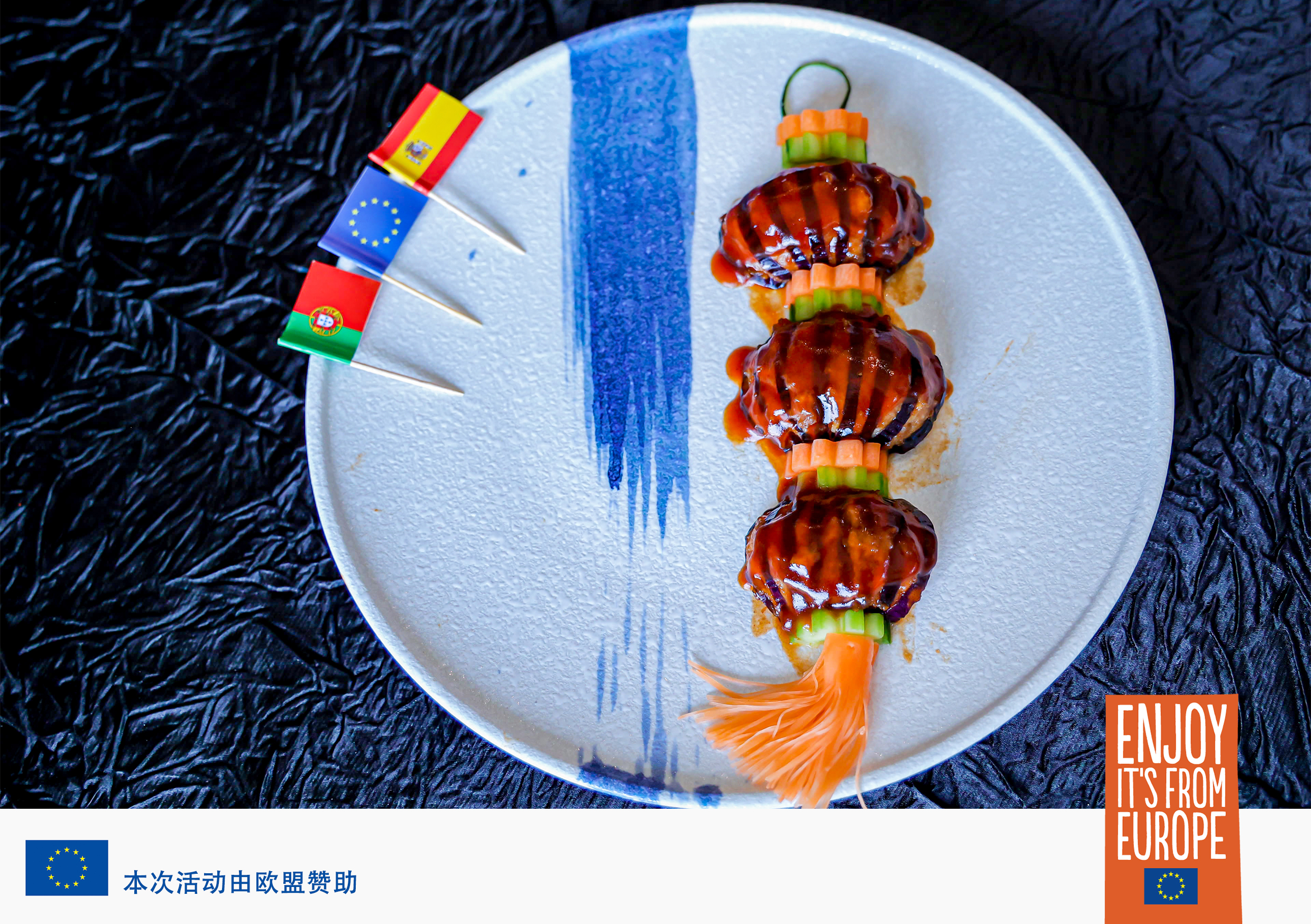 Chinese lantern with Spanish pork belly by Wu Zhaobing
Spicy and salted Spanish pork ribs with mojito emulsified sauce by Lin Jinghai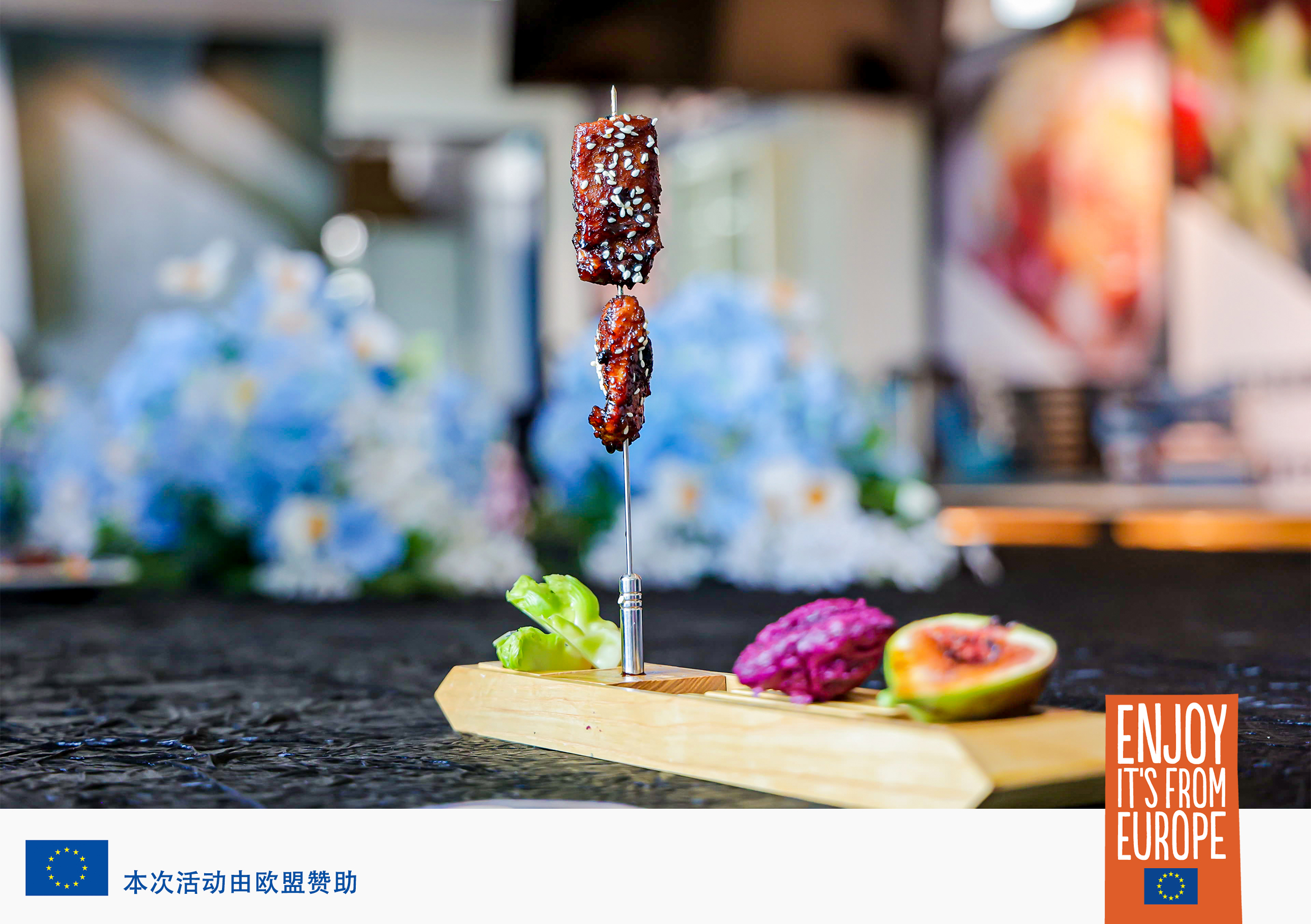 Roasted Satay Spanish collar with yogurt honeycomb and caramel figs by Wen Wengtao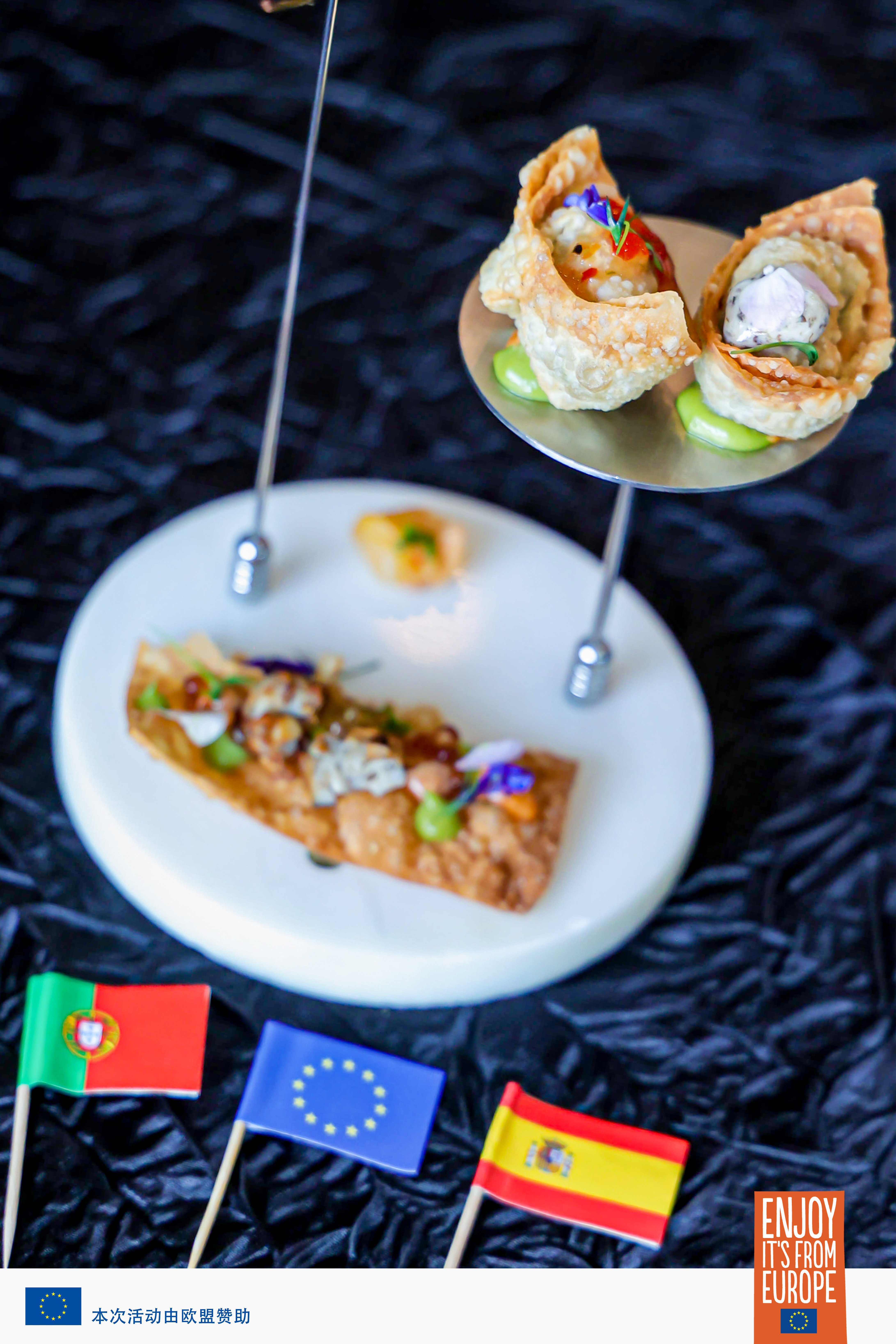 Fried Portuguese pork collar empanada with mushroom by Jiang Shaodong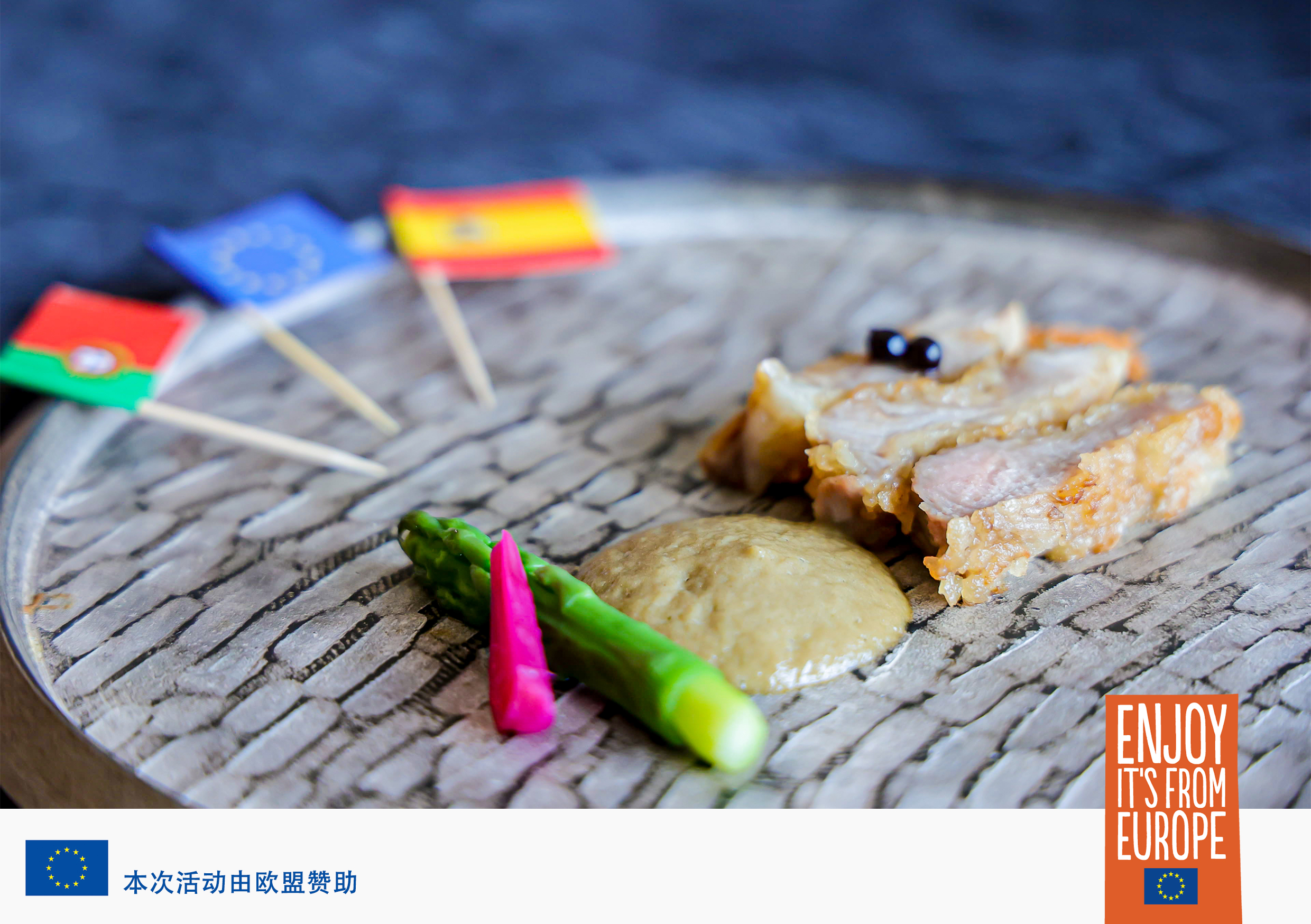 Braised Pork collar with Preserved Vegetable in Soya Sauce by Chen Hongxin
Jiang Shaodong from Guangzhou was declared the winner with his fried Portuguese pork collar empanada with mushroom after fierce competition from all finalists.