A selected group of professionals, media and KOLs from Chongqing gathered at Crowne Plaza to learn about the art of ham carving, not only from the theory, but with a thorough practical session in terms of carving and using the ham.
The training aimed at providing a complete view of the ham carving process, starting from the ham curing technique and reviewing the entire process until the final moment of tasting the ham.
Campaign introduction and theory class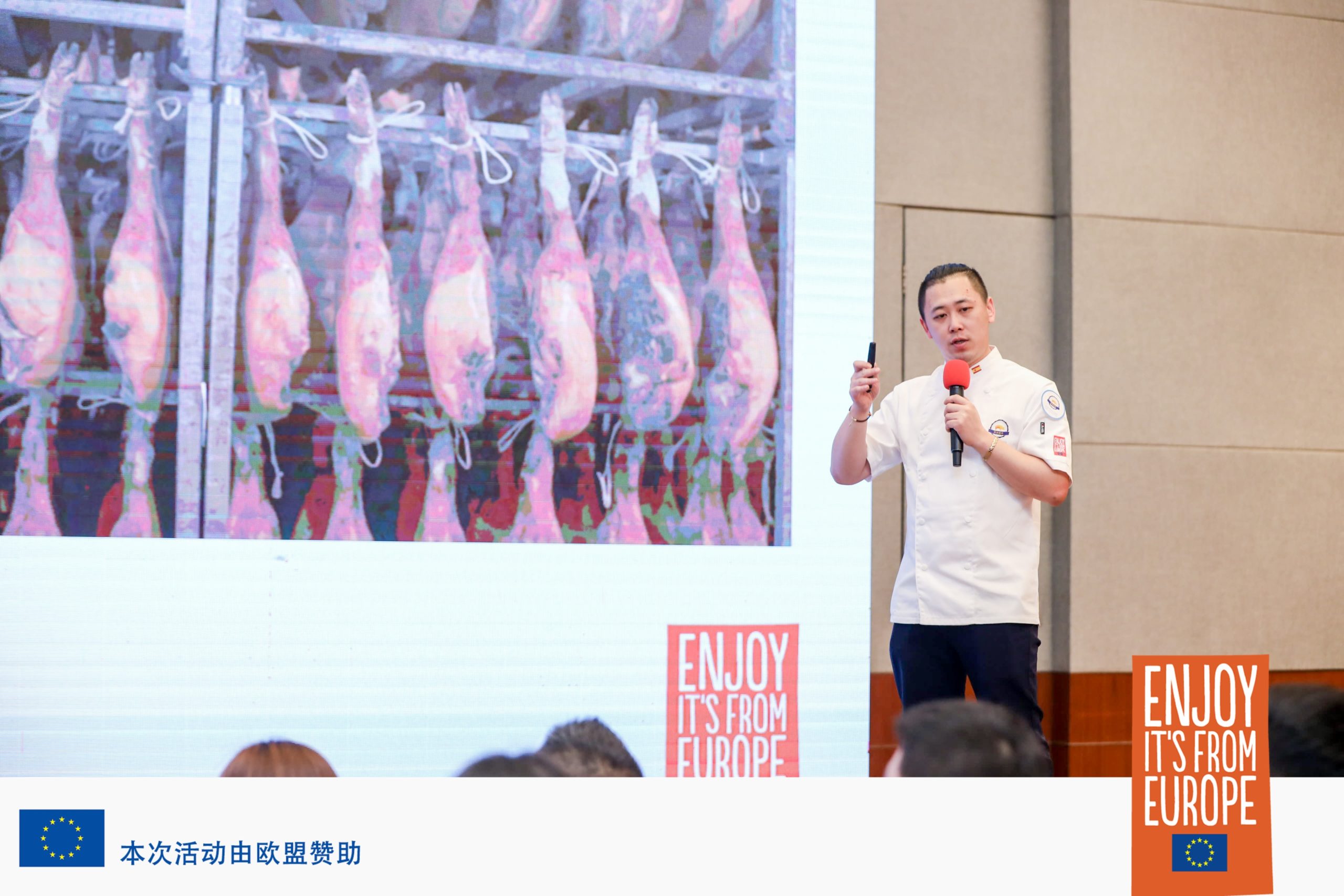 Professional carvers Nic Deng and Qiuxu Zhang guided attendees through the key characteristics of EU pork, and a thorough presentation on the process of curing the hams and carving.
The content included details on the breeds of pigs used for ham production, the parts of the ham, the different steps when curing it, organoleptic characteristics of the final products, and how to eat it.
Practical ham carving training
After learning the theory, participants got hands-on with the ham, carefully following the carvers' professional instructions to learn how to properly carve this European delicacy.
Every guest enjoyed an extended practice time, with clear guidelines from the carvers, allowing for a complete learning experience on the correct technique of holding the knives and carving perfectly thin slices.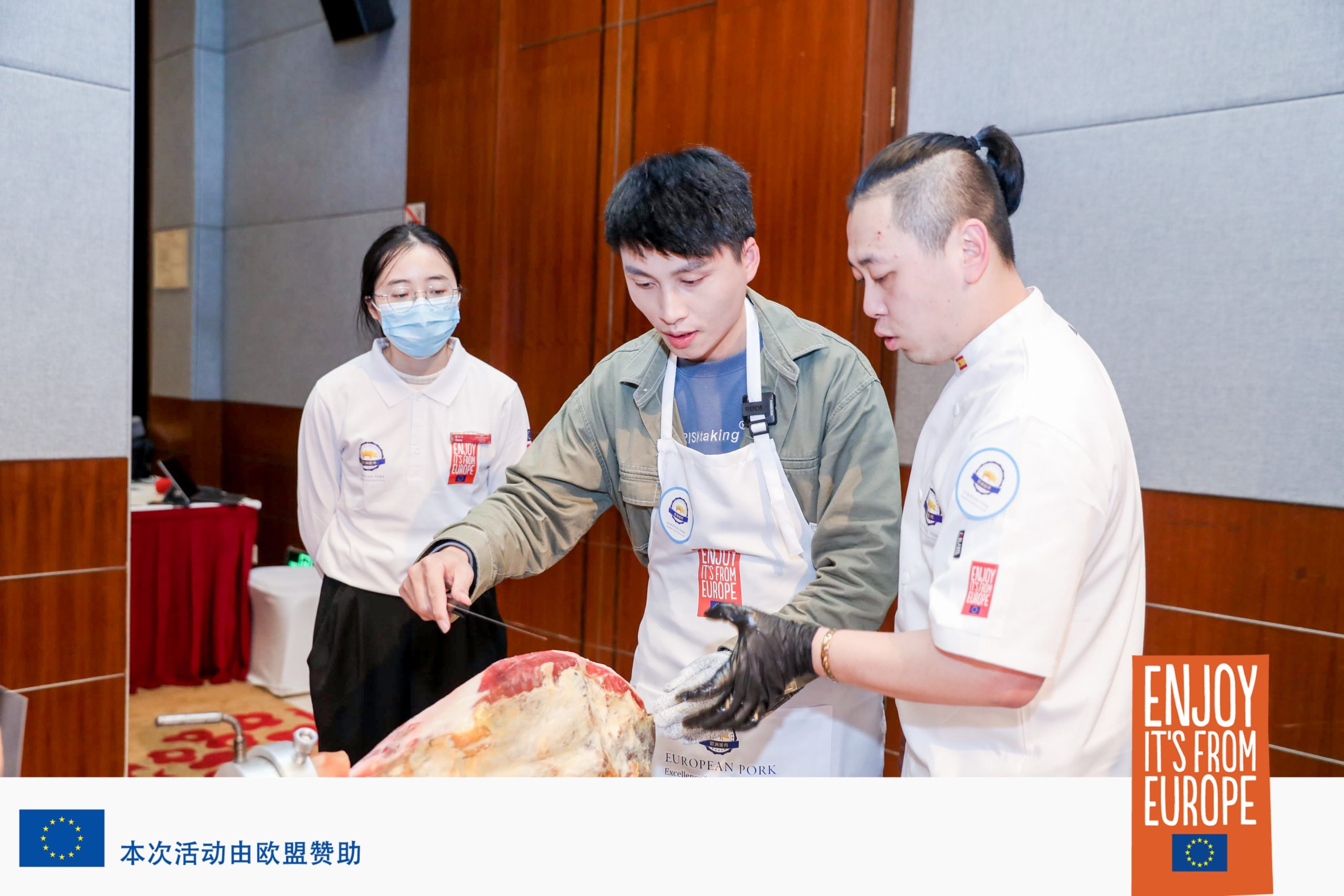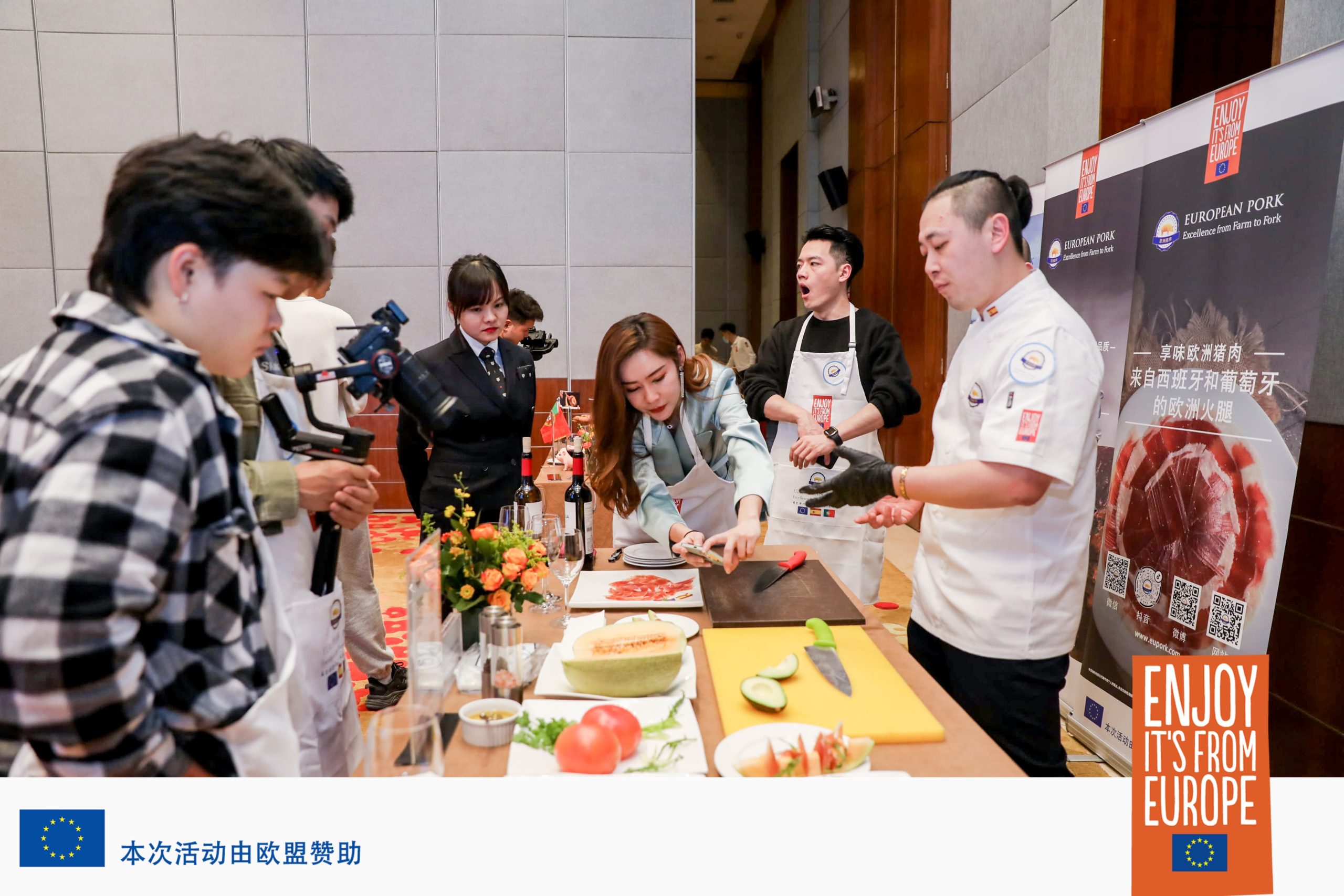 With the expertly carved ham from the previous section, participants moved on to learn how to eat it. Ham can be eaten in a variety of ways, and "tapas" are a traditional Spanish way to do so, creating small bites of ham with other ingredients.
The carvers explained the different European traditions surrounding ham and let participants make and taste their own tapas.
While tasting such delicacies, a professional sommelier explained the suitable wine pairing for the ham, to perfectly combine the flavours for an enhanced experience.
Ham can be enjoyed not only to directly after carved, but also as an ingredient in cooking a wide variety of dishes.
After the afternoon intense sessions, the participants sat down to rest and enjoy a set three course meal, in which all dishes featured EU ham from Spain.
A sommelier accompanied each dish with the perfect EU wine pairing to highlight the correct flavours, and everyone left the event as an expert not only in carving but also in eating Spanish ham.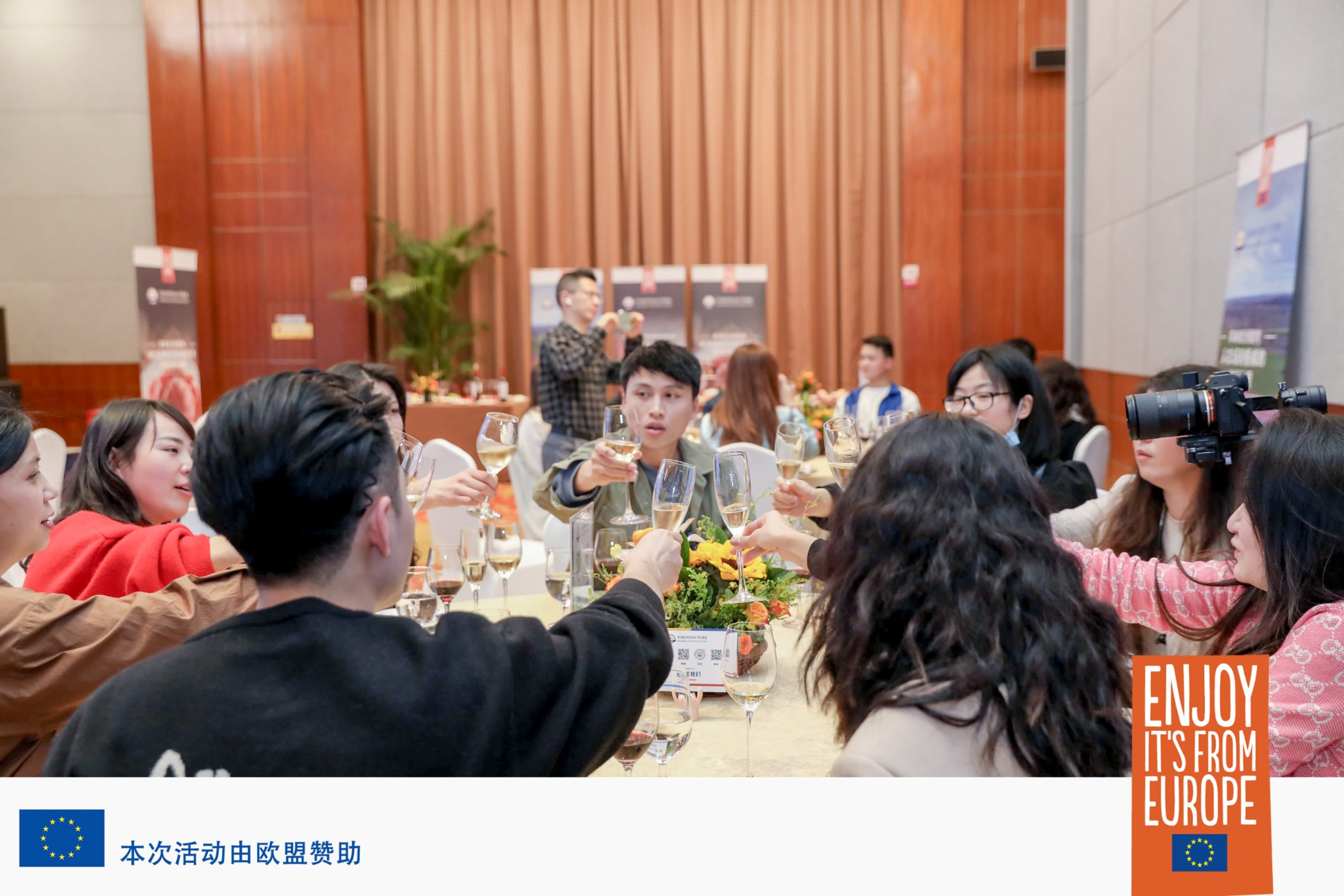 Have a look at the pictures from the event!