From Farm to Fork campaign held a technical seminar in Chongqing earlier in January.
The seminar focused on disseminating technical information to professionals, including the different cuts promoted within the campaign, their characteristics, and the key messages featured. This was complemented by a cooking demonstration by Crowne Plaza head Chef Kevin Tang and a ham carving demonstration by carver Zhang Fangfang.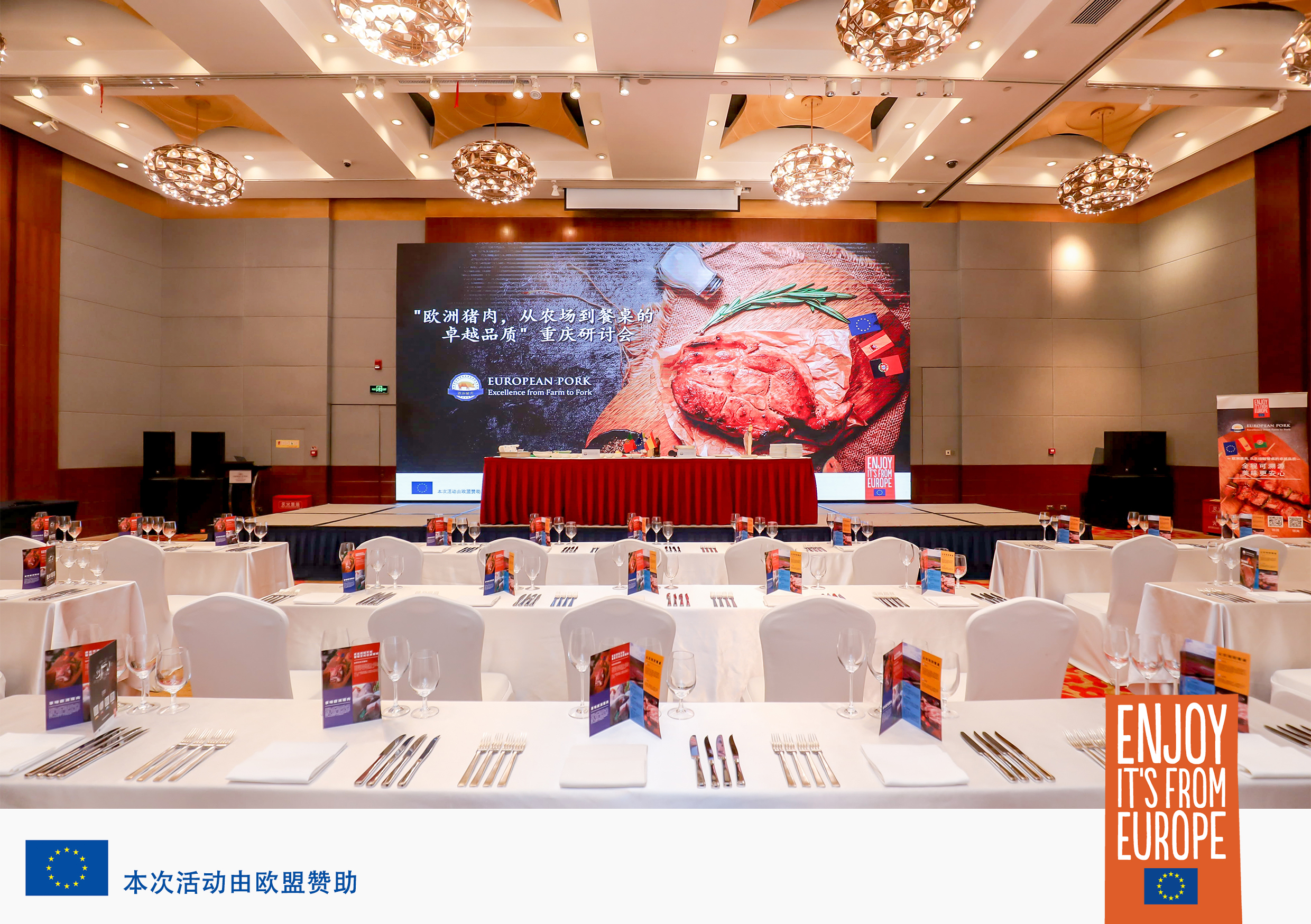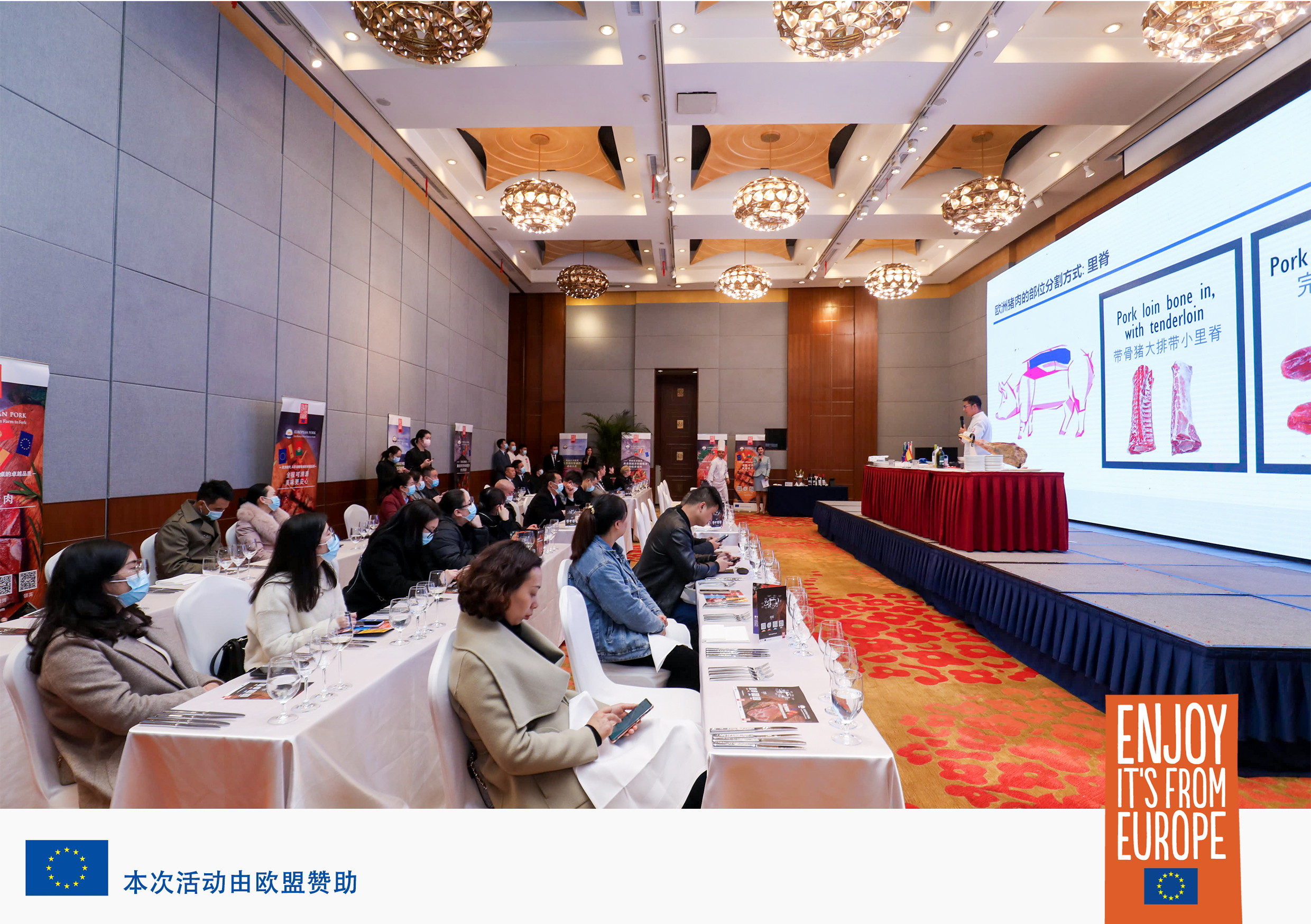 Introduction of EU Pork key characteristics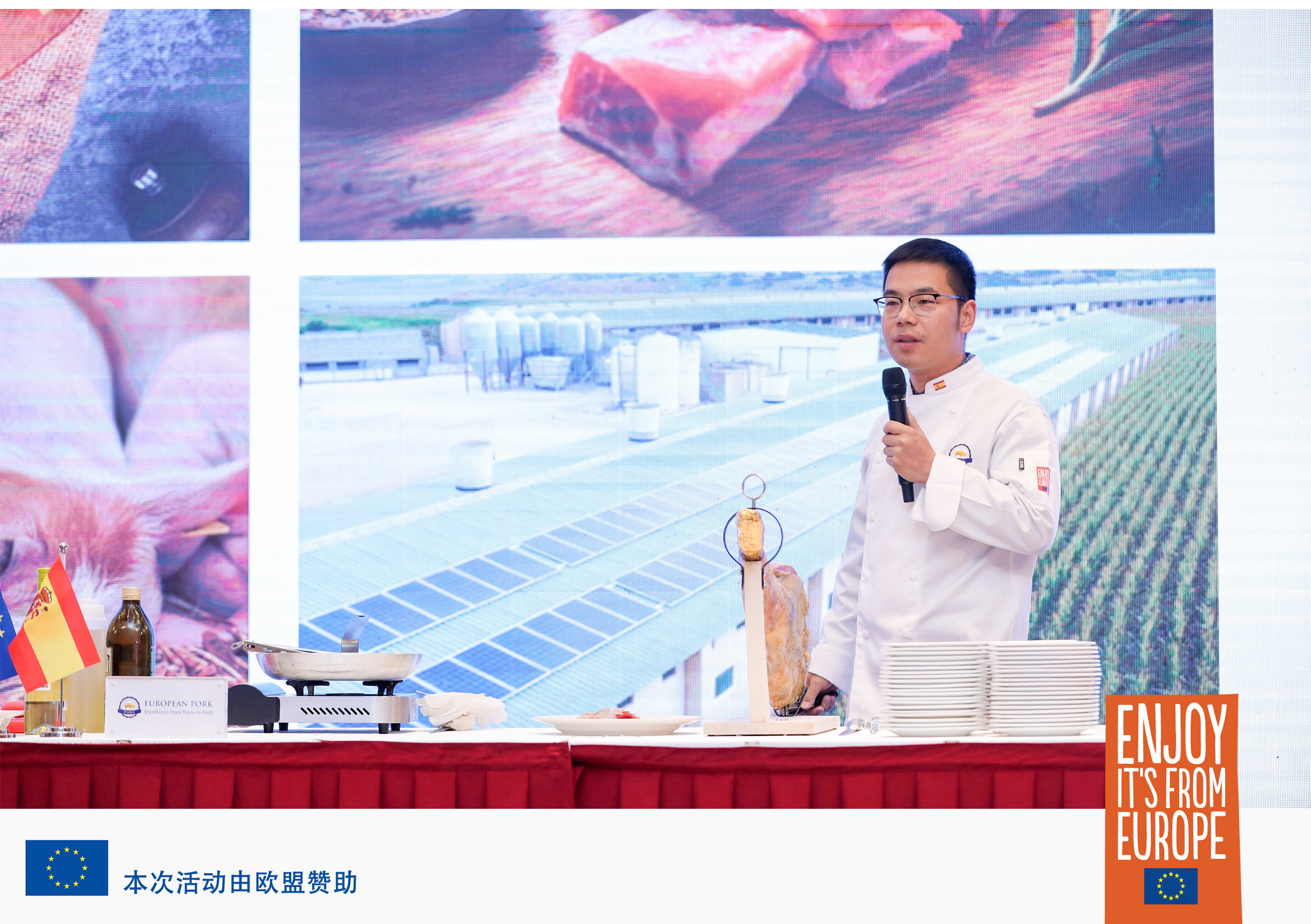 Chef Zhang went through the key attributes of EU pork, the characteristics of the different cuts, and the production process empathizing the "from farm to fork" concept.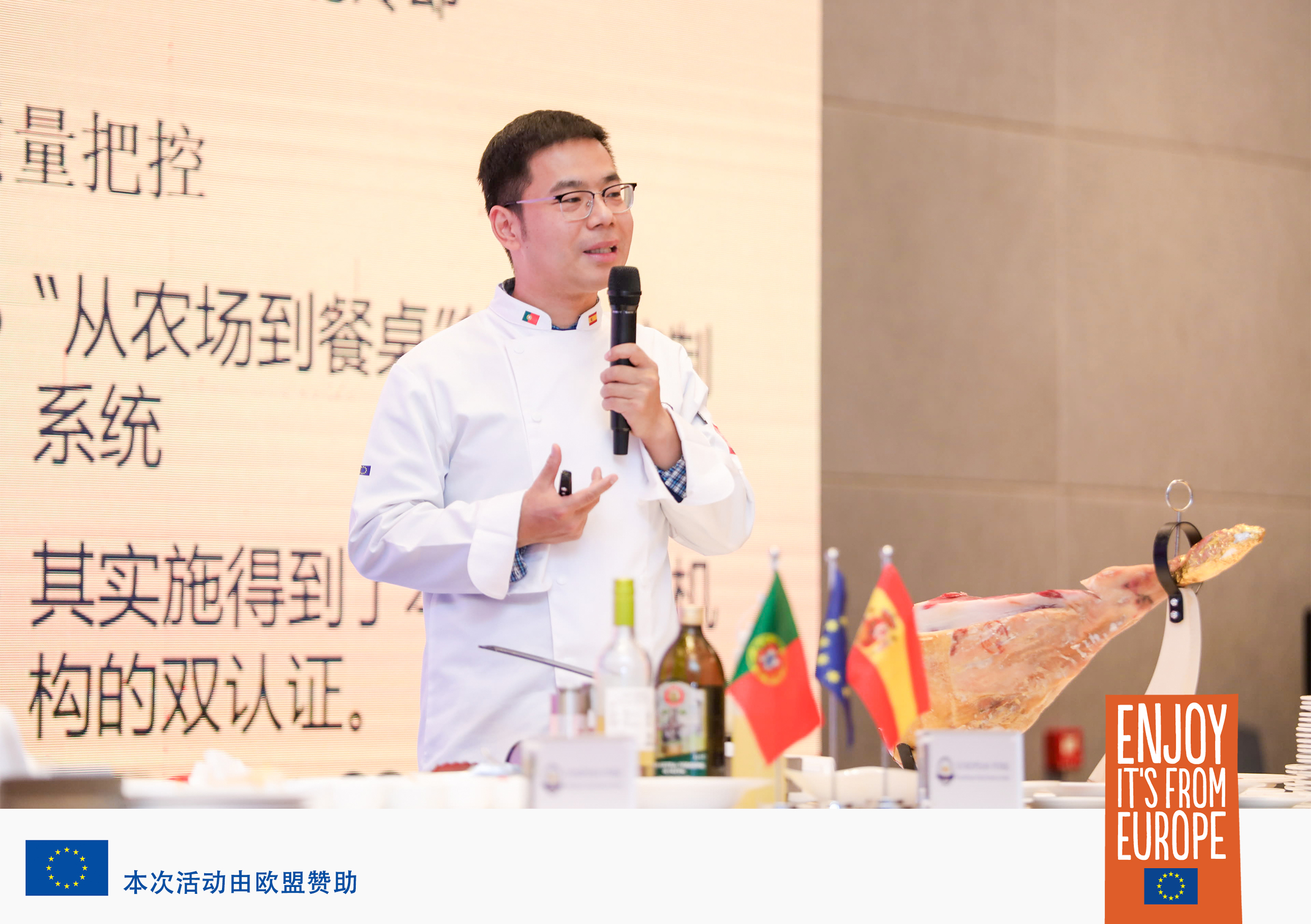 The event was divided into five sessions, each one covering a different characteristic of EU pork, safety, quality, animal welfare and sustainability and one on ham carving.
Cooking demonstration and sampling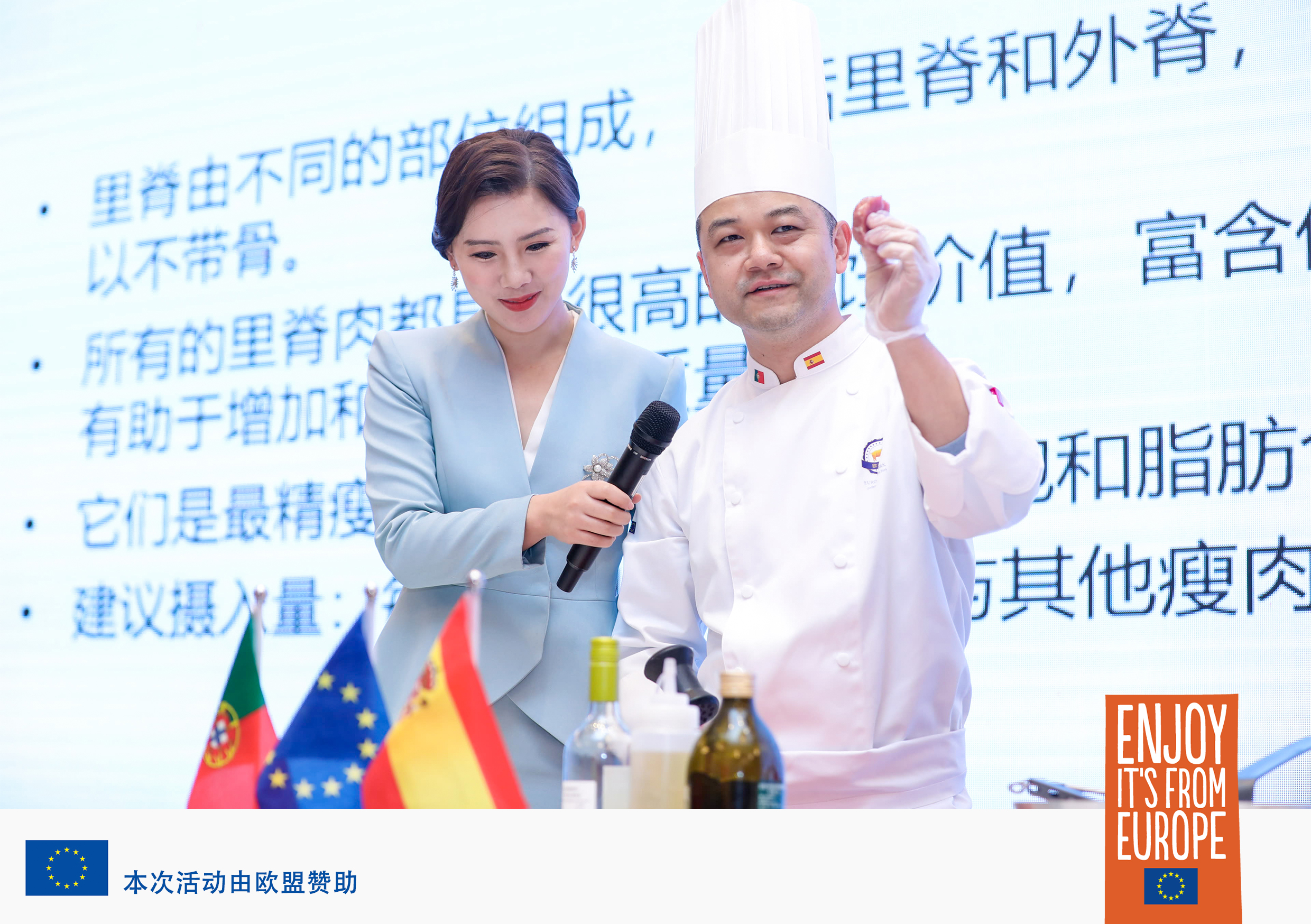 After the introduction of each key characteristic of the campaign, Chef Kevin Tang performed a cooking demonstration to complement the explanation about the cut, emphasizing its qualities and available cooking methods and uses.
During this demonstration, small sampling size portions were distributed among some attendees, accompanied by EU wines to taste. Attendees greatly enjoyed the sampling portions of the four cuts, belly, ribs, collar and loin from Spain and Portugal.
Ham carving demonstration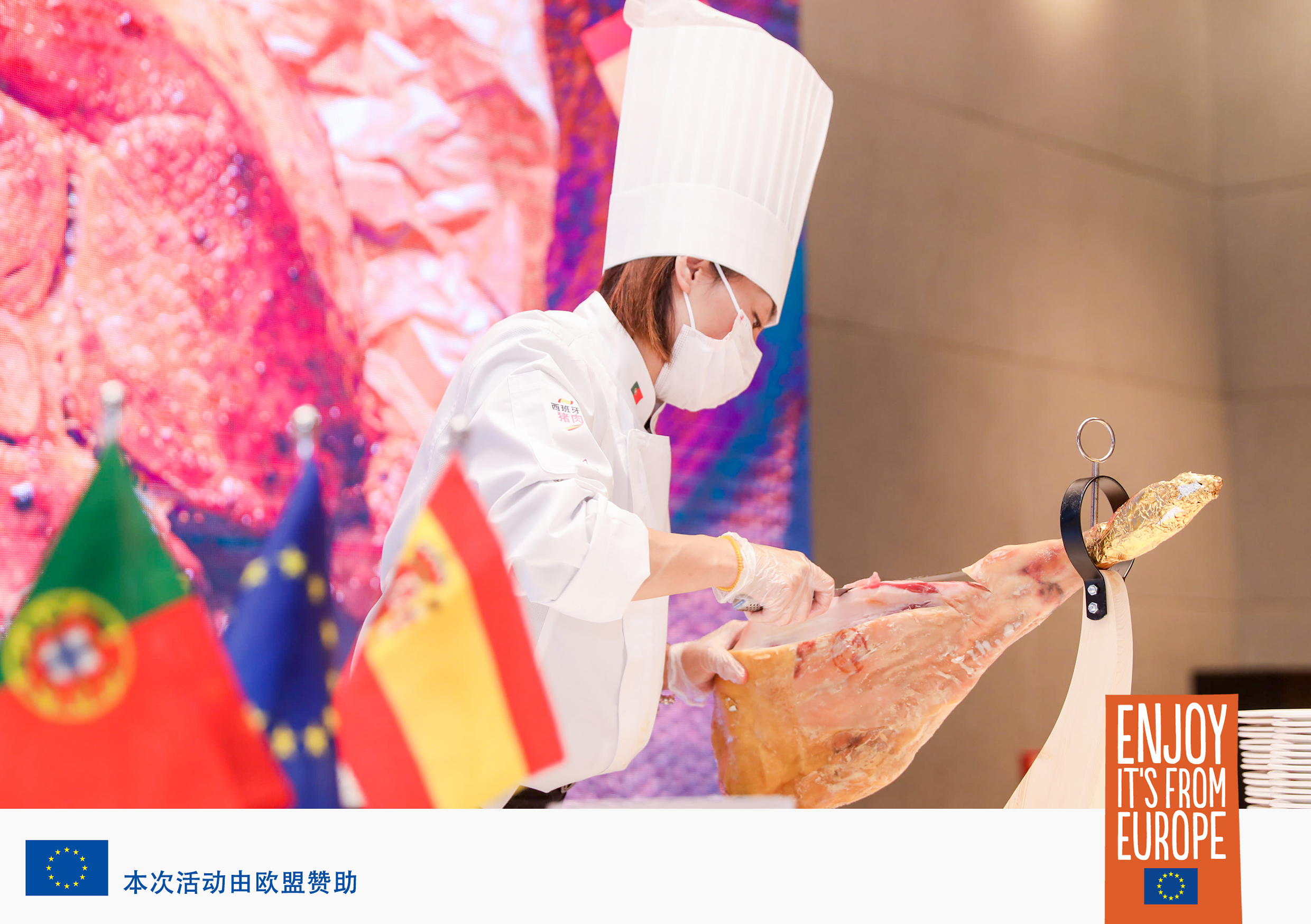 Professional carver Zhang Fangfang gave an introduction of the ham curing process and the ham carving technique, providing attendees with small ham sampling portions.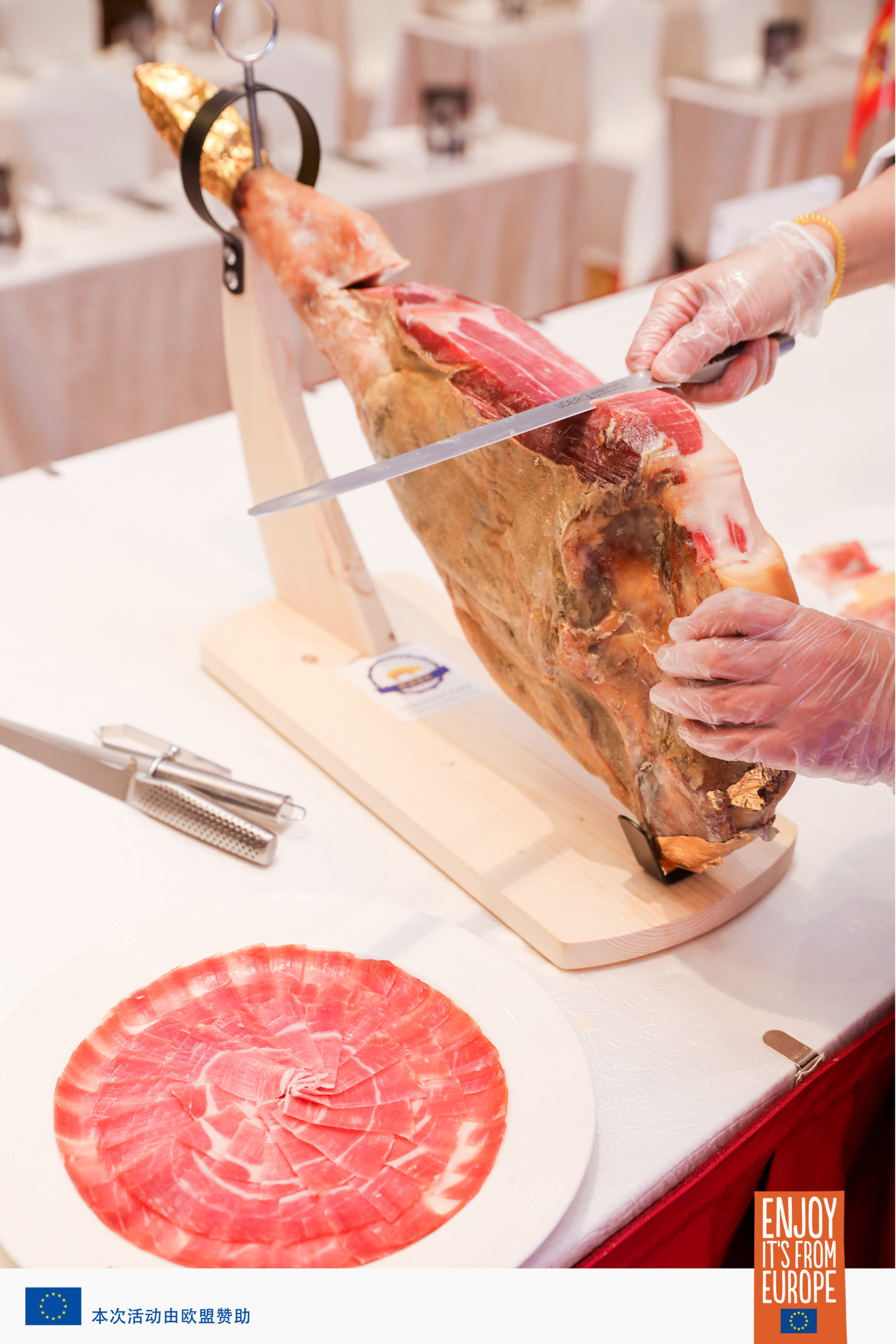 Attendees enjoyed the ham and were highly interested in the process of ham curing and how to properly carve the ham.
Have a look at the pictures from the event!