The From Farm to Fork campaign has recently finished a series of masterclasses around China in collaboration with Wangsen Cooking School, aimed at training future chefs in the characteristics and uses of EU pork.
During these masterclasses, which took place in Chengdu, Shanghai, Suzhou, Hangzhou, Xi'an and Guangzhou in March and April, over 300 students learnt about EU pork meat, both in theory and practice.
Masterclass experts were carefully selected to provide the students with the best of knowledge in the subject, and they included renown chefs, ham carvers, and industry experts. The students were divided among three groups in each city, for a better learning experience, and learnt how to use EU pork from Spain and Portugal in Western style and Chinese style dishes.
They elaborated delicious dishes under the guidance of the experts, including pork cordon bleu, pork meatball pasta with tomato sauce, European fried pork steak with salsa, doubled cooked pork belly, among many others! Check the pictures below and the recipes section to discover delicious recipes using EU pork.
How did the masterclasses go?
To start a busy day of learning, chef students across the six cities first followed a 1 hour theory class, there an EU pork expert explained the characteristics that make EU pork so safe and high quality.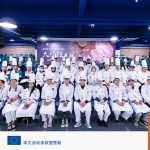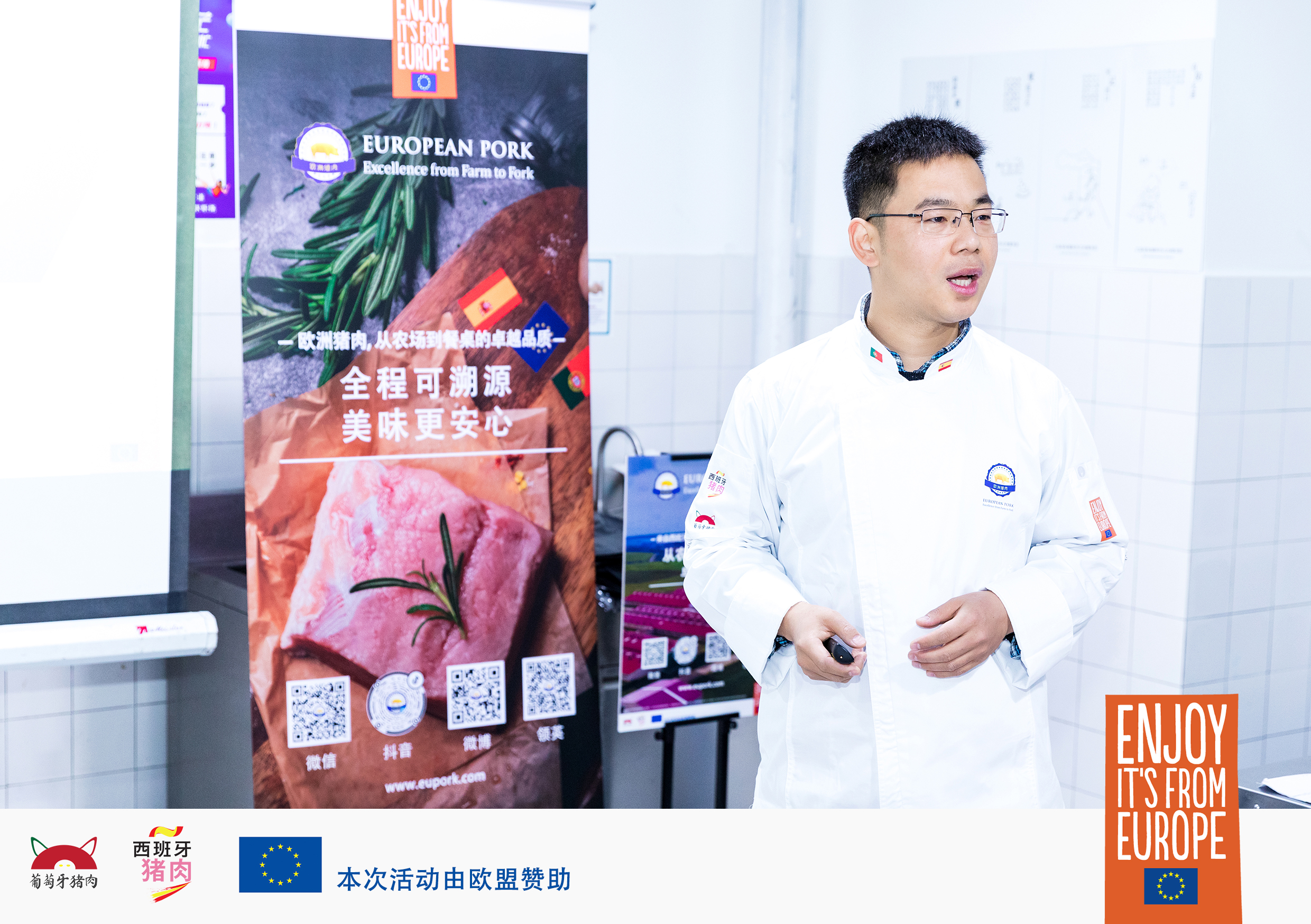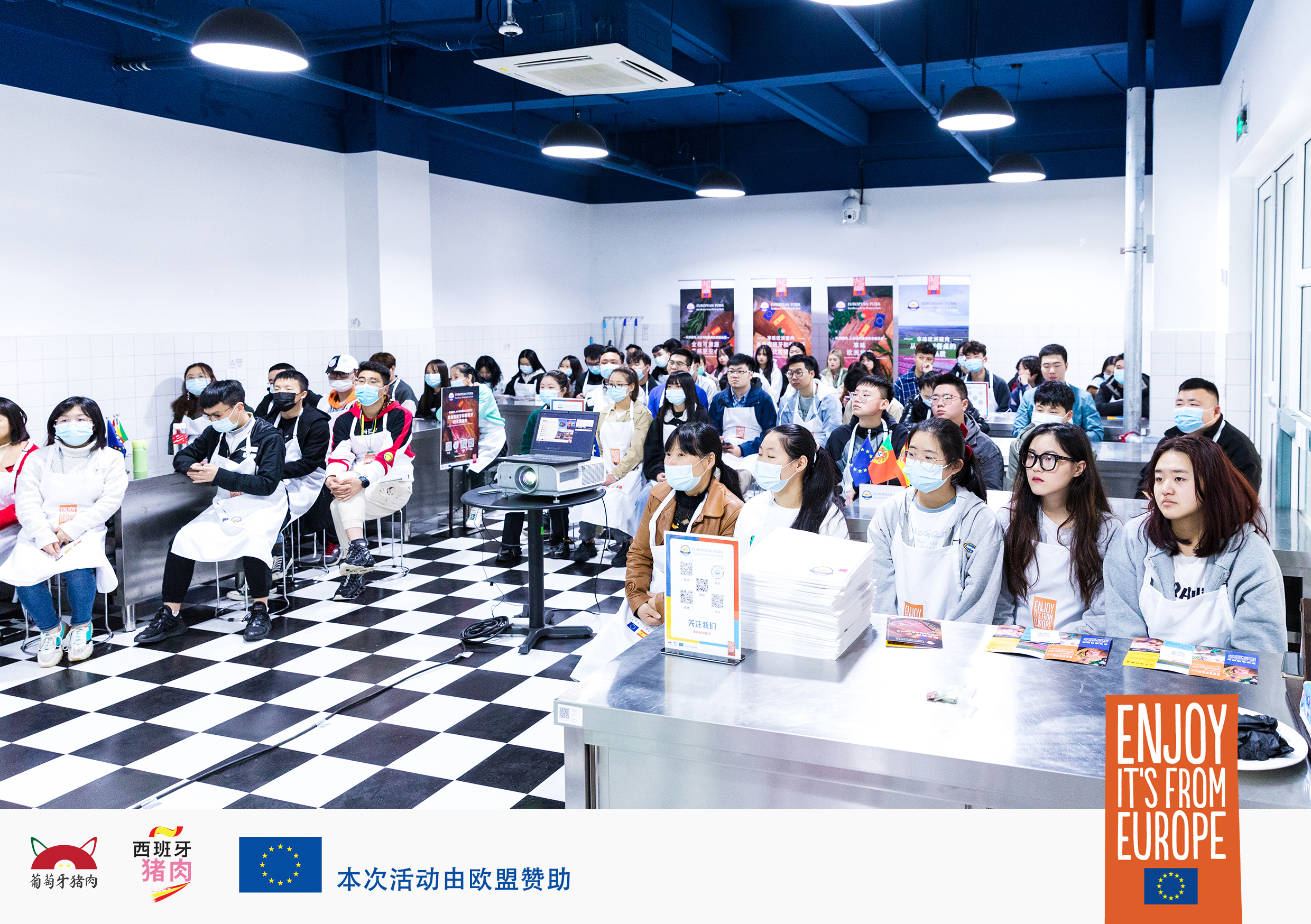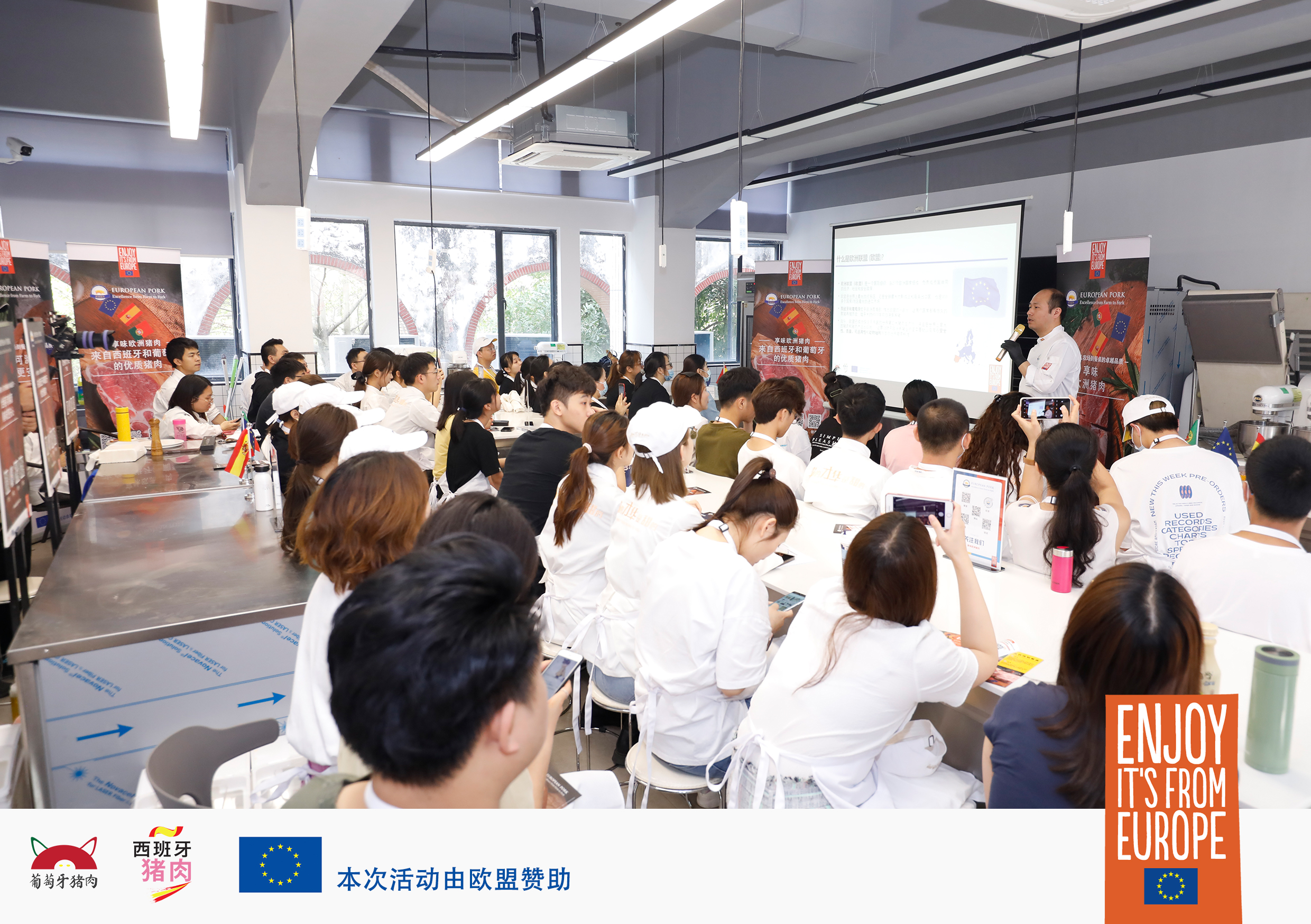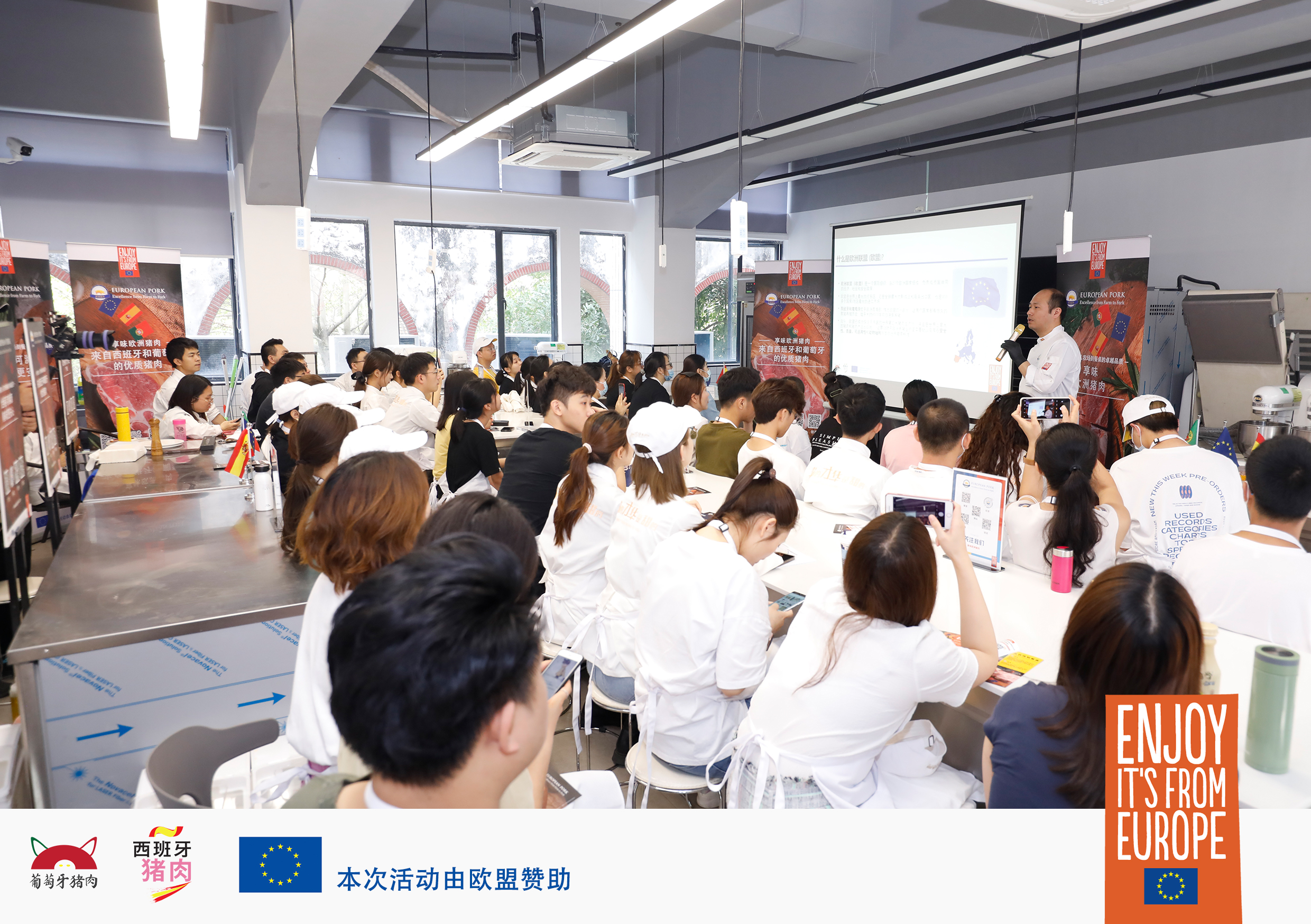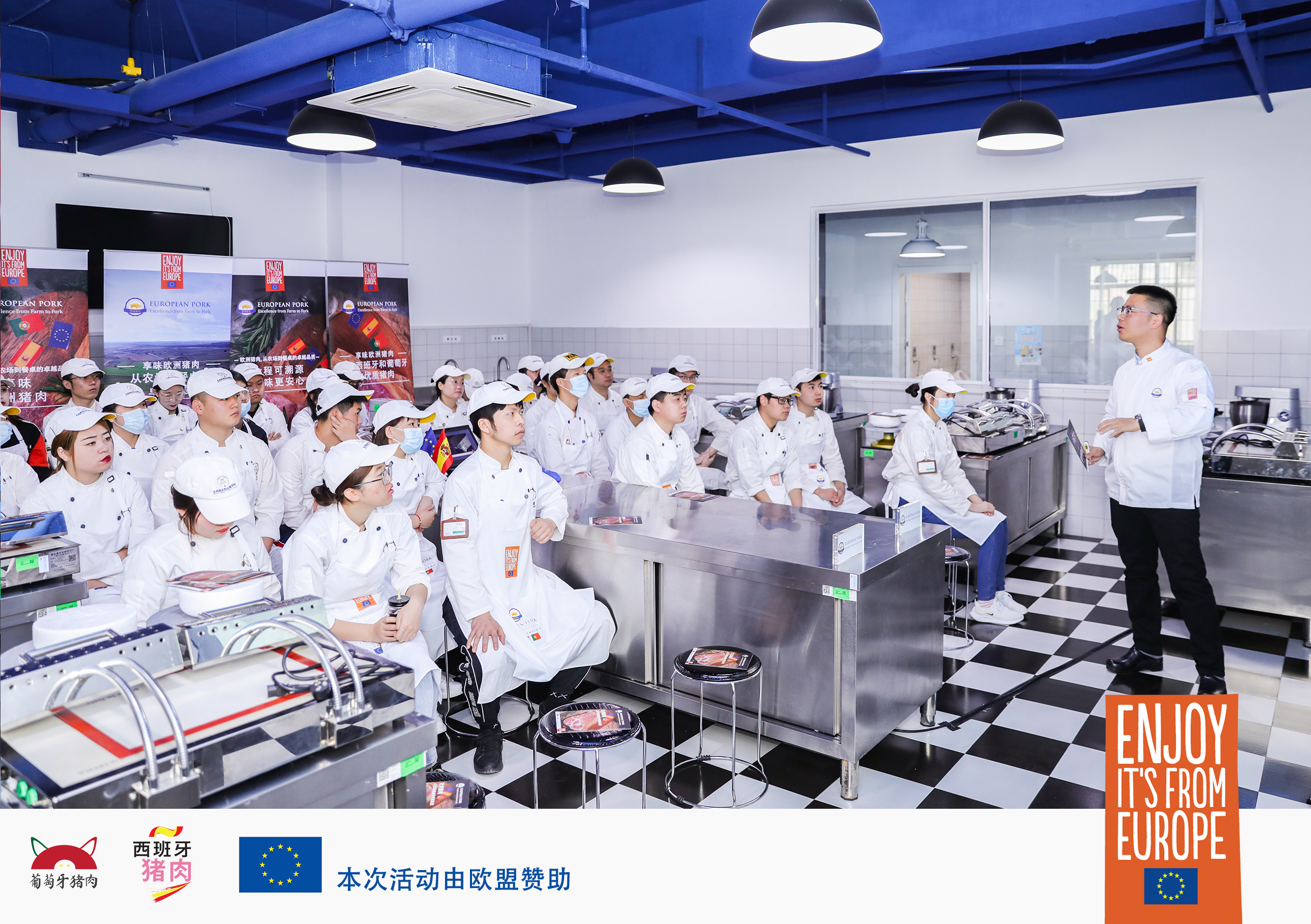 After the theory, chefs got hands-on
After learning about the theory and the different EU pork cuts available in the market, chefs got ready for their practice class, in which they used the key pork cuts, including loin, belly, ribs and collar, to cook different Chinese and Western style dishes.
The EU pork experts leading the practical classes taught chef students how to cut the product, and different cooking methods to enjoy the best tender flavours of EU pork.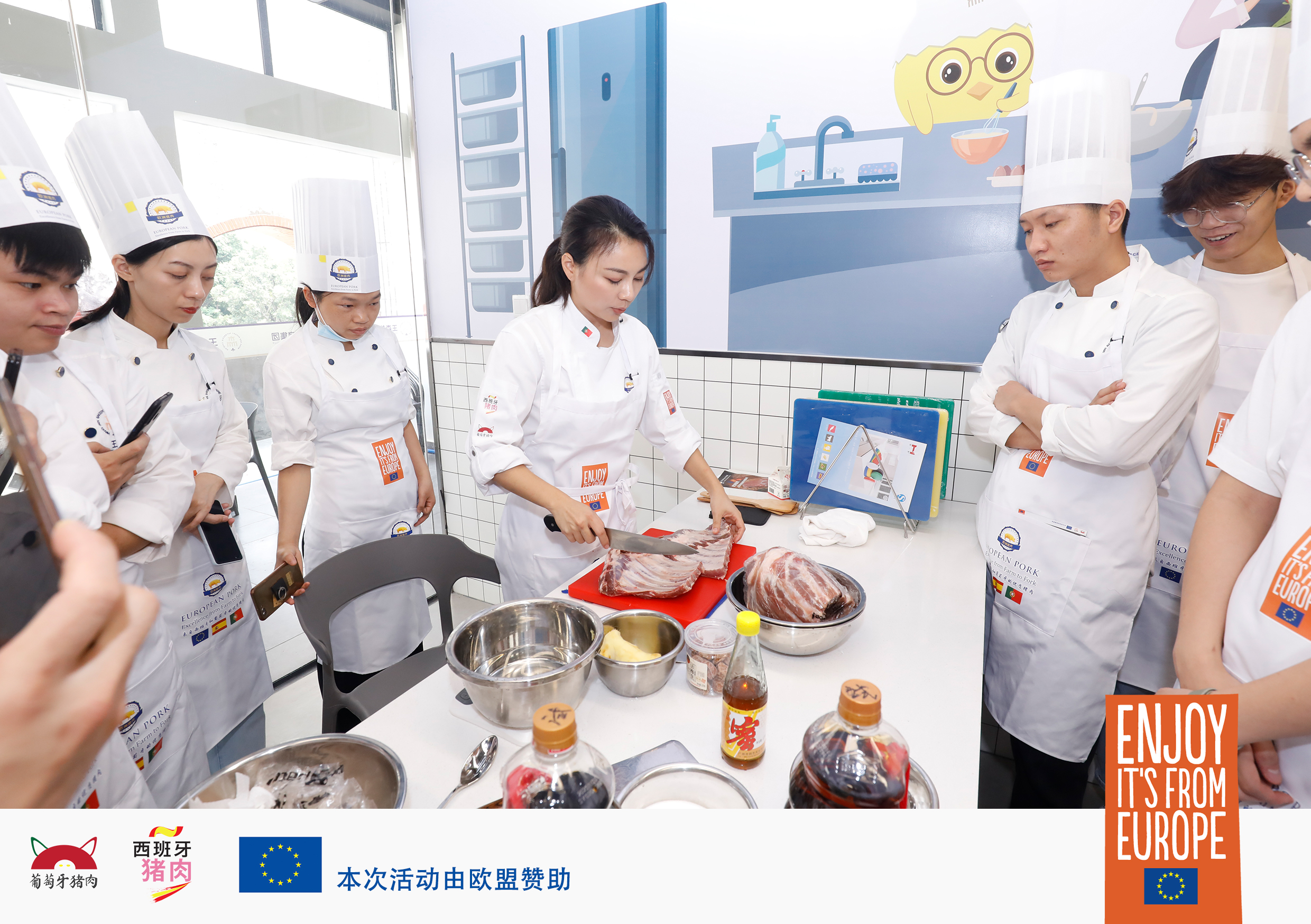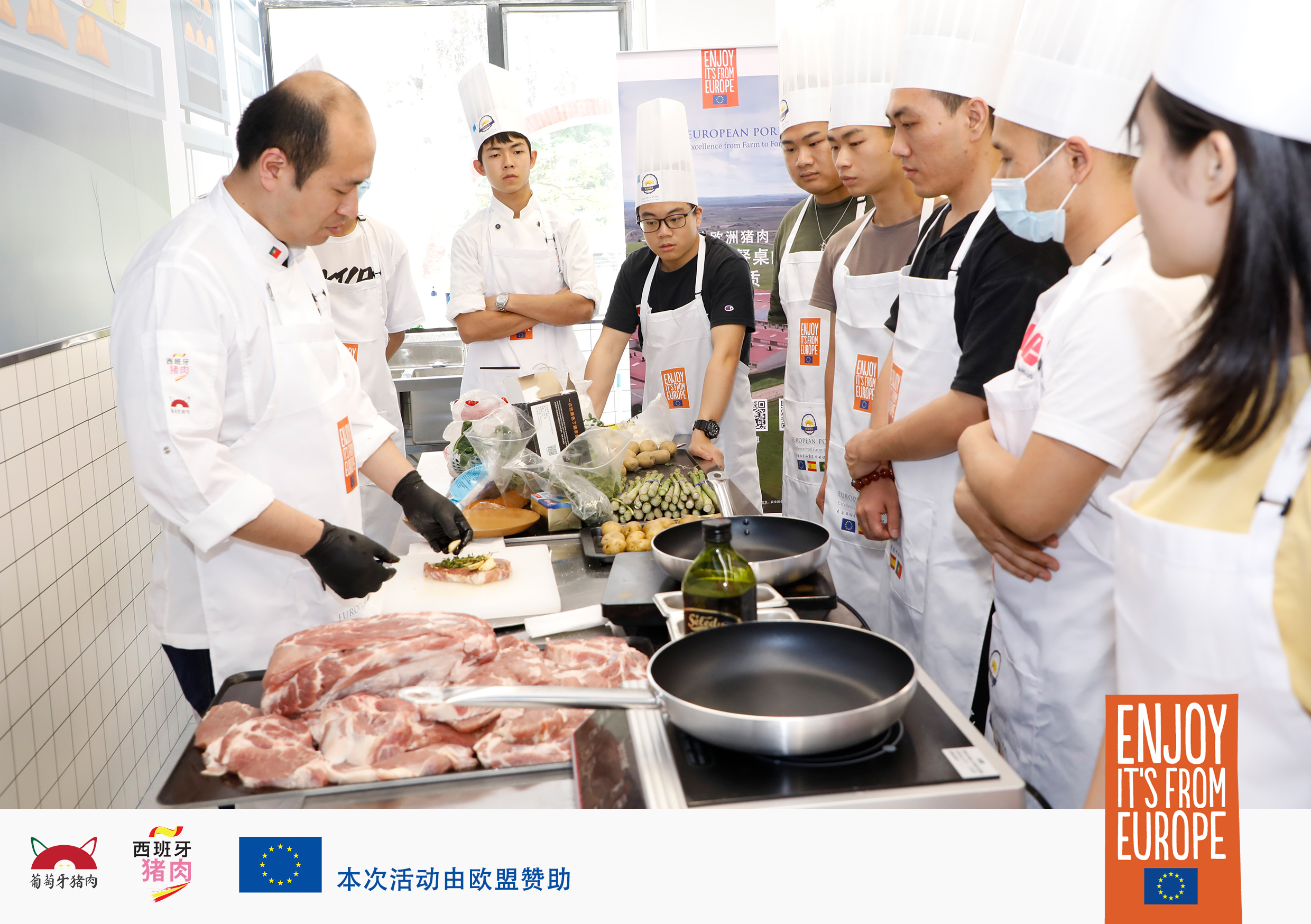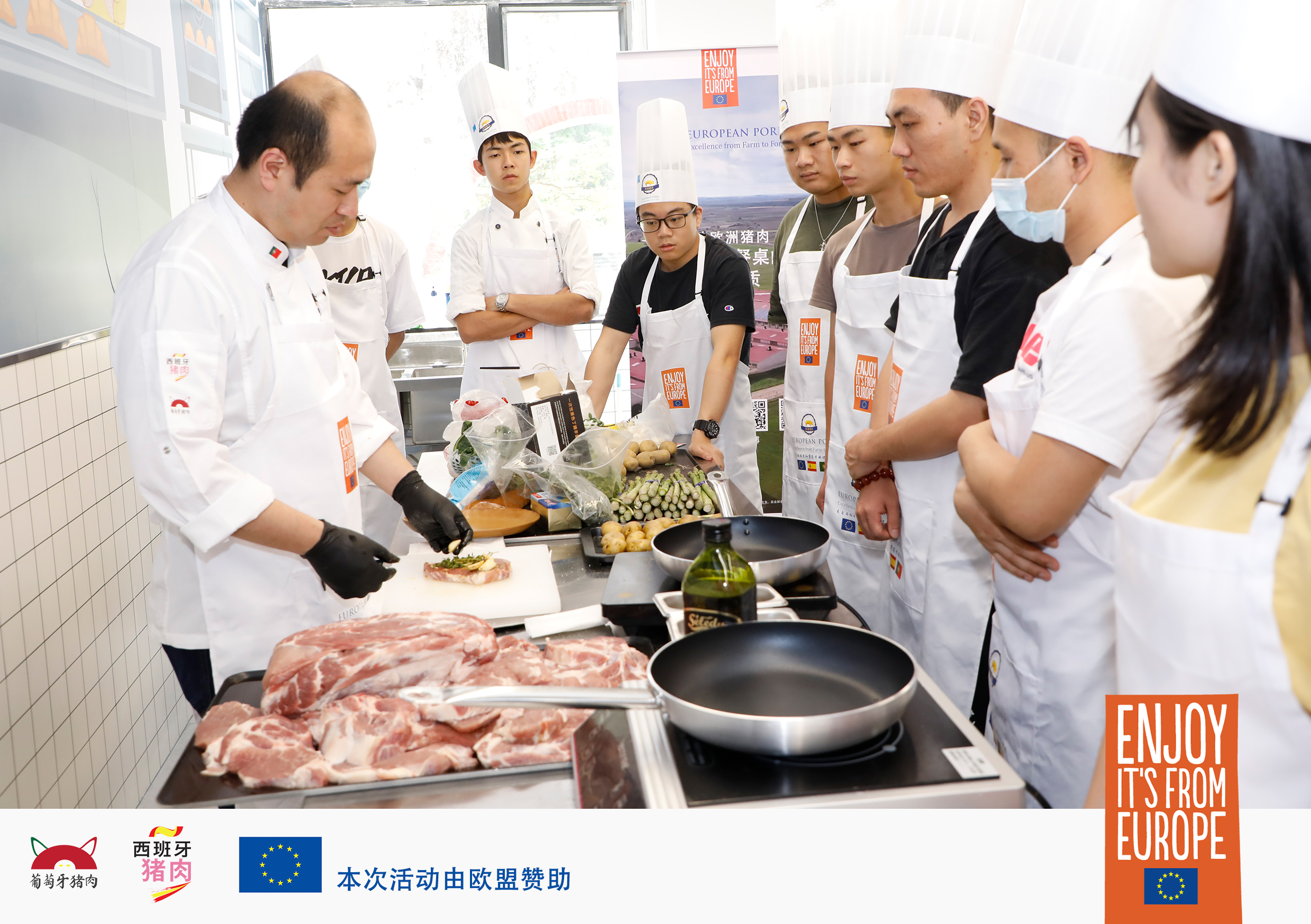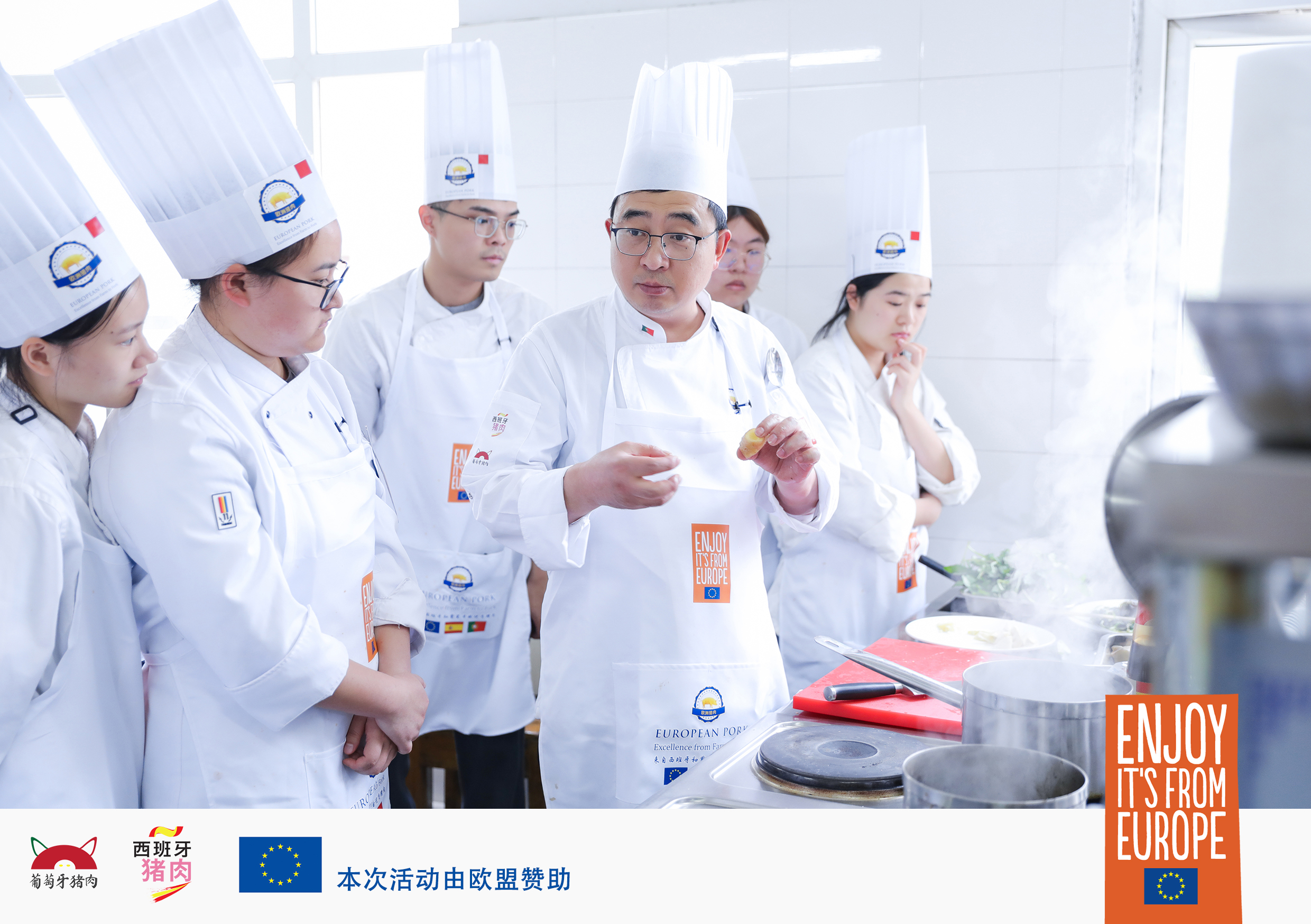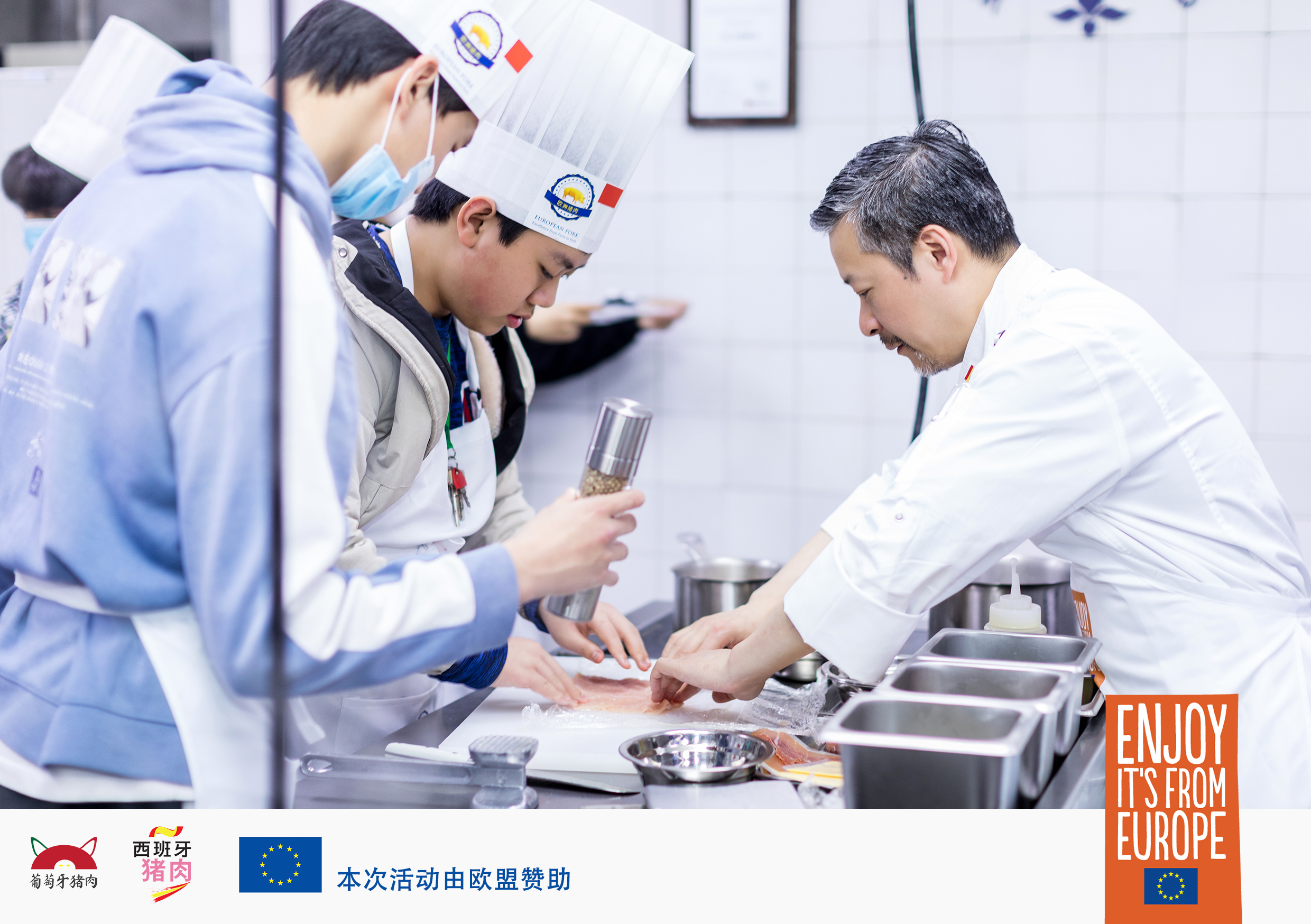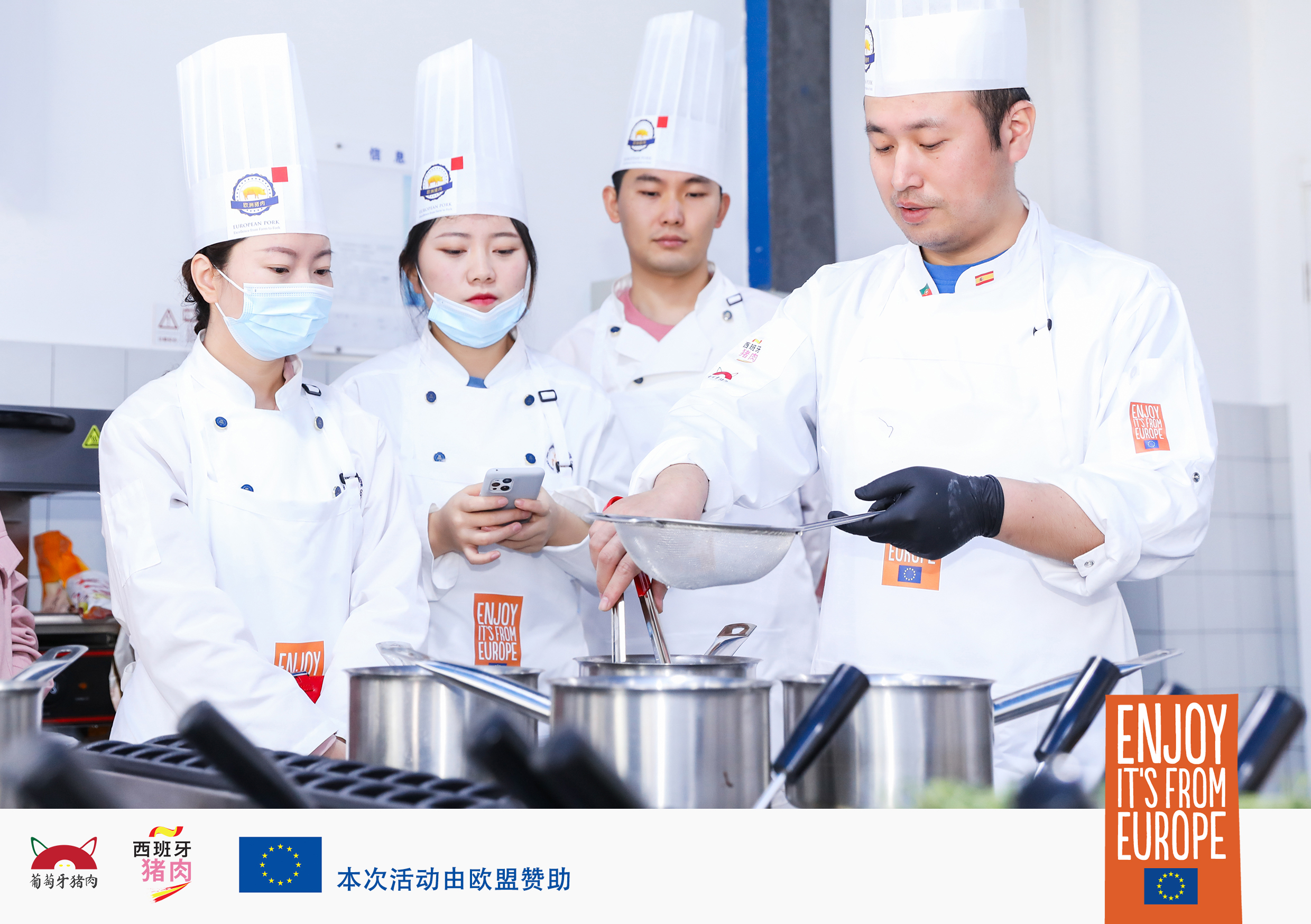 Students also learned ham carving skills
Lastly, students enjoyed 2 hours of ham carving master class, where a professional ham carver explained the origin of the ham, the curing process, and how to carve it. Students practiced their carving skills to obtain the thin, delicious slices of this EU culinary treasure.